Archive
Nintendo Download: 19th May (North America)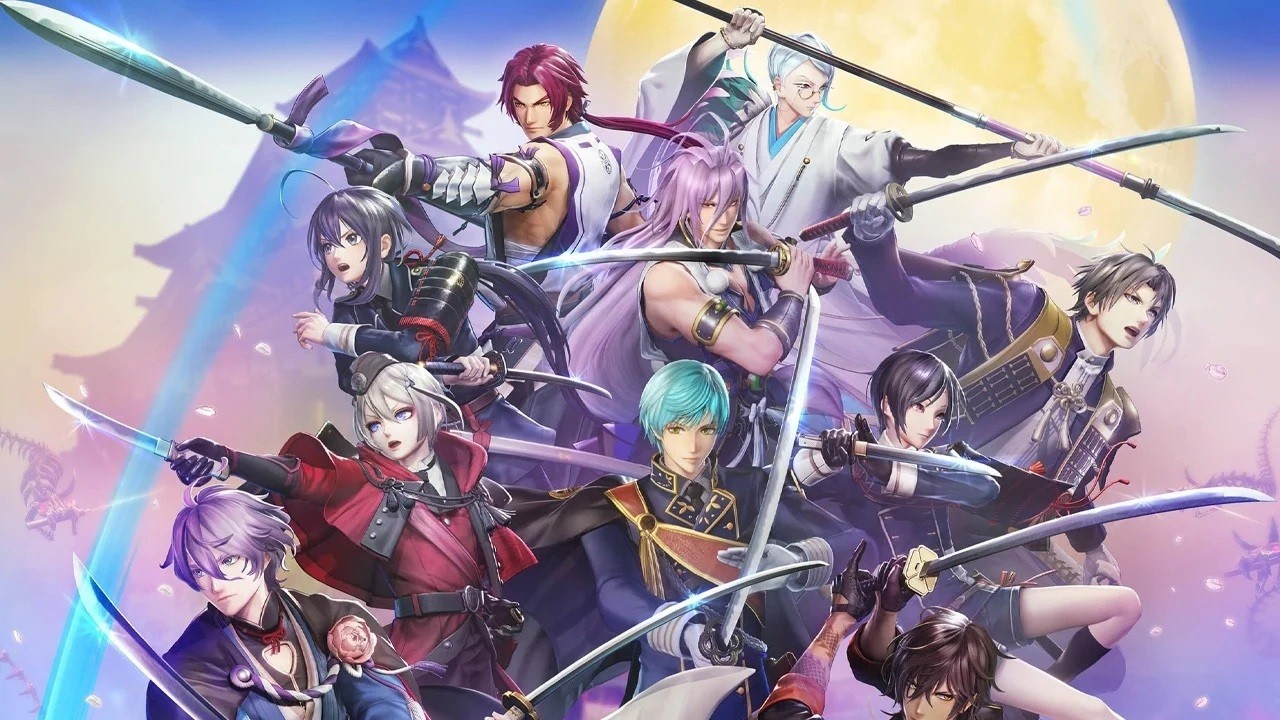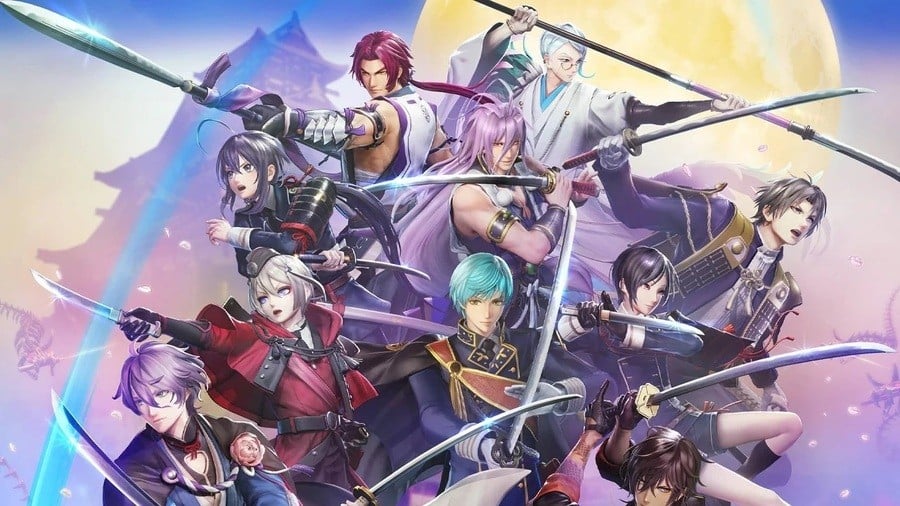 The latest Nintendo Download update for North America has arrived, and it's bringing new games galore to the eShop in your region. As always, be sure to drop a vote in our poll and comment down below with your potential picks for the week. Enjoy!

Switch eShop – Highlights
Touken Ranbu Warriors (Koei Tecmo, 24th May) – This action game is a collaboration between the "spirits of blades" simulation game Touken Ranbu -ONLINE-, presented by DMM GAMES and NITRO PLUS, and the thrilling 1 vs. 1,000 WARRIORS series from KOEI TECMO GAMES. The Touken Danshi, 15 blades incarnate who had been drifting aimlessly without a Saniwa master, are suddenly attacked by the History Retrograde Army. After the battle, they are assigned by the Government of the Time to undertake "onslaught investigations." The masterless blades have no choice but to depart for the chaotic world of the Sengoku Era, whose history had already begun to be altered. Touken Ranbu Warriors and Touken Ranbu Warriors Digital Deluxe Edition will be available on May 24. – Read our Touken Ranbu Warriors review
DEADCRAFT (Marvelous (XSEED), 19th May, $22.49) – Welcome to DEADCRAFT, a new twist on the zombie survival-action genre! In a world ravaged by a deadly virus, the half-zombie Reid must survive not only by battling hordes of the undead with anything he can get his hands on – including axes and weedwhackers – but by also growing some zombie followers of his own. Choose your allies and enemies wisely as you try to make it through the apocalypse alive! DEADCRAFT and DEADCRAFT Deluxe Edition are available now in Nintendo eShop.
Switch eShop – New Releases
amazin' George Remastered (SPACEFARER, 5th May, $4.99) – George the cat has awoken into an expansive maze world and is trapped. Help guide him home through a huge 3D maze world with puzzles, traps and catch mouseys that have stolen the keys to the doors. As you travel through the 3D maze you'll need to collect Treats to unlock new levels. Do you have what it takes to escape the maze?
Amazing Superhero Squad (Sometimes You, 25th May, $6.99) – Do you think it is easy to solve all the problems of a cursed city and not go insane? Lead a team of superheroes, save Storborg City from looming disasters and beat your dishonorable rivals. Keep your corporation running and don't let the main stats reach zero. Solve city's and your employees' problems. Exciting story – unmask conspiracies within your corporation and edge out your rivals. Build a dream squad – combine heroes with different stats for best efficiency and please, don't get them all killed!
Arcade Archives PRO TENNIS WORLD COURT (HAMSTER, 12th May, $7.99) – "PRO TENNIS WORLD COURT" is a sports game released by NAMCO (Bandai Namco Entertainment Inc. ) in 1988. Choose your favorite player from 20 unique players from all over the world! You can play doubles as well as singles. Enjoy exciting tennis. The "Arcade Archives" series has faithfully reproduced many classic Arcade masterpieces.
Blow & Fly (eastasiasoft, 25th May, $4.99) – Take the role of a blowfish and explore physics-based puzzles that require you to move and aim in tandem. Your owner's naughty son destroyed your aquarium, and now you're desperately in need of water! Use what little liquid is left on the floor to move around and retreat to a toilet bowl which might save your life or flush you down into far more challenging realms, escaping which will require all of your agility and creativity!
Connecto (Lone Wolf Technology, 13th May, $2.99) – Connecto is a game about making connections. Tap the dots on the edge of the playing field to shoot them in the direction of their arrow. If two dots with the same number meet, they establish a connection. Chain at least two twos, three threes or four fours to make a match.
Construction Machines SIM: Bridges, buildings and constructor trucks simulator (Lunaria Games, 12th May, $14.99) – Now it's your time to learn to operate heavy construction machines thanks to Construction Machines SIM: Bridges, buildings and constructor trucks simulator! Discover the new construction game where you can excavate the foundation of a house with realistic machines, pour concrete into the wall panels of a factory with an enormous concrete pump, or test the steadiness of your hands by placing gigantic roof trusses with a mobile crane.
Cook, Serve, Delicious! 2/3 Bundle!! (Vertigo Gaming, 25th May, $24.99) – (Cook, Serve, Delicious! 2!!) is the massive sequel to the surprise best selling original, one of the few games that gives players complete control on how they want to build their restaurant. (Cook, Serve, Delicious! 3?!) Cook, serve and manage your food truck as you dish out hundreds of different foods across war-torn America in this massive sequel to the million-selling series!
Cotton Fantasy (ININ Games, 20th May, $39.99) – Something sinister is in the making, the Willows are vanishing from Fairyland and the Fairy Queen asks Silk to seek the witch Nata de Cotton for help. For a lifetime all-you-can-eat willow supply, as she has an insatiable craving for them, Cotton is willing to help out her old friend and embark on another adventure together. This brand-new game from the long-standing Cotton series sets the stage for another fantastic adventure, featuring a total of 6 iconic playable characters, including stars from other games! Each character has their own mechanics and attacks, allowing you to choose from different playstyles and find the right match! While staying true to the iconic Cotton style, several new shoot 'em up mechanics are introduced, like Psyvariar's Buzz System or Sanvein's Time Mode. – Read our Cotton Fantasy review
Doctor Hospital: Hypocondriac Simulator (Cooking & Publishing, $2.99) – Each time the questions get harder and harder. You will find more than 20 different questions. Alternate endings depending on how many questions you manage to answer. Open chests to unlock new characters. Discover a secret and crucial question in the 150th question. Not while! The doctors know everything and if you fail any question they won't save you.
Dog's Donuts (QUByte Interactive, 12th May, $2.99) – DOG'S DONUTS is a physical-based puzzle game where you control a machine that shoots donuts. Make the right adjustments and find the better way to feed this adorable husky. Use shovels, drones, springboards and many other crazy machines to feed the puppy. In this challenging puzzle game, you can complete the levels in many different approaches, creating a varied gameplay. Make great use of the game physics and don't let the dog wait too much for the donuts.
Equestrian Training (Microids, 17th May, $34.99) – Alone or with friends, discover a new way to learn more about horses and riding. Based on the official FFE (French horse-riding federation) diplomas, known as Galops, the game helps you improve in the training mode, test your knowledge in the exam mode and have fun while learning with the various educational mini-games: you will soon be an expert in the field of horse-riding! A multi-player mode for up to 4 players! Challenge your friends' horse-riding knowledge and cooperate with them to complete the practical exercises! -2500 questions on horses and riding, written by horse-riding professionals and based on the official FFE diplomas. -A large glossary of terms related to horses and riding. -Fully personalizable training sessions: choose the theme (riding, knowledge or care), the number of questions and decide whether you want to use a timer.
Flippin Kaktus (No Gravity Games, 12th May, $9.95) – When the vicious Calaveras drug cartel raids his home, Kaktus breaks bad in a hardcore vendetta journey to save his foster family. The combat-focused action is filled with enemies, explosions, and an abundance of pop culture-fostered elements.
Galacticon (Flynns Arcade, 22nd May, $4.99) – Galacticon is a video game with the look and feel of arcade cabinet games from the early 80's that rescues the unbeatable gameplay and fun of those classics, but with touches of "puzzle" to increase bonus points and enter your score in the local high score table (or even in the worldwide leaderboard).
Goetia 2 (Forever Entertainment, 19th May, $9.99) – Without any inventory, the player has to solve puzzles to make their way in this world, gathering information and fundamental elements to get their soul back into the body, using only the power of possession they received as a pure soul. History Two lovers, Daphné and Luca, decided on a short break in Venice, Italy. Shortly after arriving at the apartment they rented, they are suddenly pulled apart, tricked by a demon called Buer. Awaken as a pure soul in a twisted world he doesn't understand, Luca is trapped in the reality of a demon with ulterior motives. Without body, pockets; or inventory. He will have to find his way back to Daphné and his own human form, solving puzzles and using whatever he can to get back to his life: notes, books, spirits he will encounter, decor, and even Buer's (partial) information.
Guild of Dungeoneering Ultimate Edition (Gambrinous, 19th May, $19.99) – Instead of controlling the hero you build the dungeon around them. Using cards drawn from your Guild decks, you lay down rooms, monsters, traps and of course loot! Meanwhile your hero is making their own decisions on where to go and what to fight. But will they be strong enough to take on the deepest dungeons? In between dungeon runs you manage your Guild, building new rooms to attract new classes of adventurer and expand your decks of cards with more powerful items.
Isekai Bride Hunting (CyberStep, 19th May, $19.90) – In a universe where the earth has merged with another world, the hunt for a bride from another world has begun? ! "Isekai Musume Hatsujouchuu", released in 2019 from the bishojo game brand Calcite, has been remade for the CS Novel Club platform so that it can be enjoyed by people of all ages around the world.
Japanese NEKOSAMA Escape -The Mountain Cottage- (Regista, 12th May, $4.99) – The second Escape from Japanese NEKOSAMA Escape series! !This game is an escape-the-room game. Point the screen with a cursor to solve riddles, and this game goes on. My friend insisted that as a cat lover I should visit a mountain cottage at least once, and I decided to go there. According to him, there is a viewing platform where many stray cats gather.
Kiddy Memory (Pix Arts, 13th May, $2.99) – Enjoy the great Kiddy Memory! The classic matching game. This memory game, or Memotest, for kids is a Memorama designed to play with the family. This memory match is also ideal for adults that want to excercise their brain and memory. On 3 types of difficulties, made of 60 levels, with cards spawning random so you never play the same game, you'll enjoy hours and fun in family and let your kids develop without efforts their memory.
Let's Get Fit (Koch Media, 13th May, $29.99) – Let's Get Fit offers pre-made workouts as well as the option to create an infinite number of custom workout routines. Players can pick from a wide array of exercises, ranging from soft gymnastics to high-intensity workouts allowing for full-body workouts as well as focusing on specific muscle groups. The Nintendo Switch's Joy-Con controllers track the player's movement. In combination with a set of straps, which will be available separately, players will get the most out of the training exercises.
Maximillion Fortress (Weakfish Studio, 12th May, $2.79) – One of the two hostile kingdoms kidnaps the princess of the other kingdom and imprisons her in Maximillion's castle. Our knight sets out to save the princess he fell in love with from the enemies and win her love and the praise of the king. Complete the levels and collect points by passing the enemies and obstacles. You can unlock new characters with the points you collect. Each chapter has its own unique challenge. As you complete the sections, you can move on to the new section. In order to unlock the characters, you must complete all the levels and save the princess in the last chapter.
Paradise Island Driver (BoomHits, 13th May, $9.74) – Start your driving adventure on a beautiful island! When you feel warmed up, mix things up and hop into a sports car, quad bike or even a massive bus. This is a racing game that will bring the sun into your life!
PigShip and the Giant Wolf (SuperPowerUpGames, 20th May, $7.99) – In PigShip and the Giant Wolf, you will help a little piglet save his brothers from the Wolf Army and defeat them. Are you ready for a classic Shoot 'em up? Use the online ranking to compare your best scores with those of friends and players around the world.
Pixel Game Maker Series LAB (Gotcha Gotcha Games, 12th May, $6.99) – Pixel Game Maker Series LAB" is a mystery horror adventure game in which the main character (a fox) wakes up in an empty facility and explores it without knowing his situation. Why is there no one in the facility? Who is the invisible enemy? Get information from the remaining PCs and solve the mystery of what happened in the facility. The "Pixel Game Maker Series" is a series of games created using the action game creation software "Pixel Game Maker MV" that can be enjoyed on the Nintendo Switch™.
Puzzle Collection (Soroka, 20th May, $4.99) – Puzzle Collection – is a relaxing puzzle game where you can spend a lot of time. Assemble puzzles piece by piece. The game have 3 difficulty levels starting from 15 to 160 puzzle pieces. Game designed for everyone, from the smallest to the older players!
Red White Yellow Stingray (Takahiro Miyazawa, 12th May, $12.00) — A puzzle game in which blocks are erased in the order of red, white, and yellow! Collaboration with popular music creator HYLE! This is a falling puzzle in which six blocks of three different colors are lined up and erased. The blocks can only be erased in order. Blocks of indelible colors can be aligned first to form a chain. BGM is played while the block disappears and until the next block disappears. In the meantime, you can keep the BGM playing by aligning the next block and continuing to erase it. Advanced users can even play a full song. All songs are in collaboration with popular music creator HYLE! Music that is healed by the expansive sound enhances the comfort of combo.
Salad Bar Tycoon Extended Edition (Baltoro Games, 13th May, $5.49) – Look out, this awesome salad bar will soon become the best one in town! Become the manager of a salad bar and learn for yourself just how hard it can be. Be careful not to mix up your recipes! Upgrade your bar and make it beautiful! Find ingredients of the best quality! Then create the best salad bar in town! Customers are waiting in line, and you have to serve them as fast as you can. Give it your best and you might just make it!
SHMUP MANIA (Isaias Game Dev, 7th May, $2.50) – Challenge yourself to complete this classic retro-style adventure.
Snow Bros. Nick & Tom Special (Clear River Games, 19th May, $19.99) – Two snowball-hurling snowman brothers power their way through against various enemies. A blast from the past, Nick & Tom are back in this fun and easy-to-play action platformer!
Source of Madness (Thunderful, 11th May, $19.99) – Source of Madness is a side-scrolling dark action roguelite set in the Loam Lands, a twisted Lovecraftian inspired world powered by procedural generation and AI machine learning. Take on the role of a new Acolyte as they embark on a nightmarish odyssey. Uncover the cosmic secrets of the Loam Lands and The Tower of Madness, the moon's mysterious Citadel.
Supaplex (Danila Gorozhanin, 13th May, $9.99) – Millions of people around the world have already experienced this joyful adventure! Help Murphy to travel through hundreds of the most diverse game levels! 111 INCREDIBLY EXCITING LEVELS! Help Murphy beat them all! Collect Infotrons, dodge Zonks, escape from Snik-Snaks, and smash Electrons!
The Future You've Been Dreaming Of (qureate, 19th May, $17.99) – Take on the role of a Zashiki-Warashi, a house-bound spirit that can bring good fortune, and peer into Sachi's life (though she can't see you). You'll see some of her more vulnerable moments and have no choice but to intervene from time to time, but it's all to guide her toward a bright future! Give her direction while she's at home and help her grow her parameters in all kinds of ways. Your guidance will determine the future she ultimately heads toward. There are 20 total paths awaiting Sachi, and it's up to you to help her find them!
The Legend of the Dragonflame Highschool Collection (Ratalaika Games, 20th May, $4.99) – Master the street fighting skills of jumping, punching, kicking, and dodging to defeat your enemies and advance to the next level. You can throw away items, buy food and learn new powerful special attacks. Develop your character to enhance your profile as a martial arts champion. You can also use punches and kicks to send trash cans and soccer balls flying and hitting enemies. In the first installment, you will start a journey to rescue your sister.
The Rusty Sword: Vanguard Island (Plow Games, 12th May, $0.99) – The Rusty Sword: Vanguard Island is a short, top-down adventure game inspired by several 16-bit games you know and love. It features a small island overworld, a large non-linear dungeon, countless monsters to battle, classic art that takes you back through time, and nostalgic soundtrack. In the game, you venture on a quest to find the hidden Vanguard Relic.
There Will Be No Turkey This Christmas (Silesia Games, 19th May, $2.99) – On Christmas Eve, a small turkey manages to get inside a barrel, hiding from the Silva family that intended to roast it. Now disguised, it begins a saga of running, hiding, and running a little further in search of freedom.
They Always Run (Plug In Digital, 19th May, $19.99) – The galaxy's inhabitants have been swamped by crime since the fall of the empire. Being able to find anyone, anywhere has become a highly prized skill. Aiden is a three-armed bounty hunter who must hunt down the most dangerous and elusive cutthroats in the galaxy. Some bounties are rewarded with money, others with valuable information that Aidan can use to find the people who set him on this path – all while getting embroiled in a galaxy-wide conspiracy. Having three arms lets you deal with more enemies at once and makes for a persuasive argument in any scuffle. Use your third arm to perform targeted attacks and throws, manipulate the environment, destroy obstacles, and wreck enemies.
Top Speed 2: Drag Rivals & Nitro Racing (T-Bull, 12th May, $19.99) – When pure, nitrous oxide-injected adrenaline is in the air, and the moan of a custom-built supercar's engine blares out, you know Top Speed 2 has taken to the streets!
Wolfstride (Raw Fury, 10th May, $14.99) – Wolfstride is a role-playing game about three former partners-in-crime coming to a turning point in their lives. When they inherit a junkyard mecha called Cowboy, they reunite to enter the planet's most elite mecha competition: the Ultimate Golden God Tournament. Each member of the team lends their unique experience as they prepare to outwit the best mecha opponents from around the world. Between dog-mechanic Duque, mecha pilot Knife Leopard, and jack-of-all-trades Dominic Shade, the core crew's got just about everything covered. That is… until their simple mission to make money unfolds into a deep, slow-burning exploration of their complex lives, the dark choices of their past, and their inevitable fate.
So that's your lot for this week's North American Nintendo Download. Go on, be a sport and drop a vote in the poll above, and comment below with your hot picks!