Archive
The Biggest Gaming News For May 29, 2022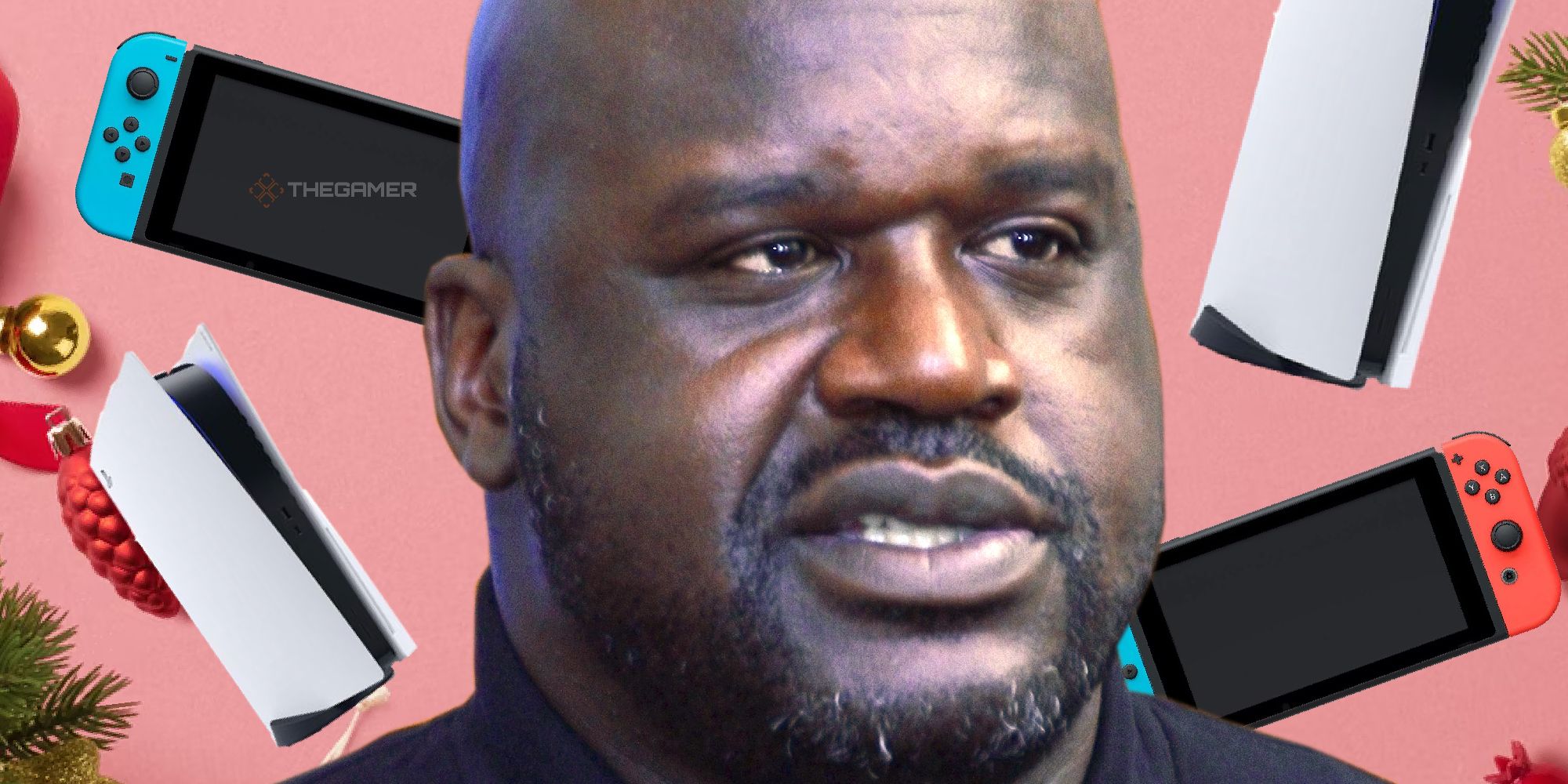 Looks like another lazy Sunday. I'm going to bet that you've been playing video games all day, so you've probably fallen behind on everything which has been going on in the world of gaming, but don't worry because that's precisely what these news roundups are here to remedy. Today, we heard that work is already underway on a fourth season of The Mandalorian, Shaquille O'Neal thinks that esports players should be considered athletes, and the upcoming Gotham Knights won't be getting a Russian version. There's more where this came from, so read on for the rest.
RELATED: Was Whitney OP, Or Were The Rest Of The Johto Gym Leaders Just Pathetic?
Embracer Games Archive Announced With A Mission To Preserve Video Game History
Embracer has been buying up companies left, right, and center for the past couple of years, raising concerns that certain intellectual properties could be left by the wayside. Believe it or not, this actually has happened multiple times before, leading to strange situations where nobody is quite sure who has the rights to a given video game franchise. Embracer has on the other hand committed to a thorough video game history preservation program centered on the Embracer Games Archive. "Imagine a place where all physical video games, consoles, and accessories are gathered at the same place," Director David Boström said. "And think about how much that could mean for games culture and enabling video games research. This journey has just been started and we are at an early stage. But already now, we have a large collection to take care of at the Embracer Games Archive's premises in Karlstad, Sweden. A team of experts has been recruited and will start building the foundation for the archive."
Shaquille O'Neal Thinks Esports Players Should Be Considered Athletes
There has been a big debate in sports circles for almost a decade now concerning the status of esports. The contention has mostly turned around the question of whether players should be considered athletes. The well known and respected athlete Shaquille O'Neal has now entered the ring, coming out in favor of broadening the definition of this term. "Athlete means different things, but athlete means here," O'neal said while pointing to his head. "15 percent of the game is physical and all that, everything else is mental, so the things that you guys go through, that's why you guys don't really have a long 'life shelf.' You know, it's three to five, five to six years? You know, same thing with NBA and NFL, so yes, you guys are athletes. If you guys say you're athletes, I believe you because I can't do what you do."
Gotham Knights Reportedly Pulled From Sale In Russia, Language Options Scrapped
The ongoing conflict in Ukraine has been producing refugees for the better part of a year. This of course has invited a response from the rest of the world. While the video games industry can only do so much, companies have been coming up with ways to protest the recent invasion by Russia. WB Games for example has apparently pulled the upcoming Gotham Knights from sale in Russia, scrapping language support in the process. While the developer has not officially revealed the reasons for this move, speculators have been pointing out the obvious connections to the conflict in question.
The Mandalorian Season 4 Is Already In The Works
Fans of the franchise will be happy to hear that a fourth season of The Mandalorian is currently in the works. Because the third season is only scheduled to be released in 2023, there's a good chance that we'll have to wait until 2024 to see it, but at least we know that it's on the horizon. The news comes from what amounts to a slip of the lip from Director Jon Favreau. "With television, we're very lucky that we don't have to rush things through into an hour and a half, two hours. We get to tell stories slowly. So now, as Dave's doing Ahsoka, it's very much informing the writing that I'm doing for Season 4," Favreau said in reference to Director Dave Filoni who is currently working on the upcoming Ahsoka.
Banjo-Kazooie Fans Reveal What Banjo-Threeie Would Look Like
Fans of the beloved Banjo-Kazooie franchise have been imagining what Banjo-Threeie would have looked like if Rare had ever made a sequel to Banjo-Tooie. The speculation resulted in a remarkably elaborate series of trailers showcasing some interesting levels. The people behind the trailers, Project Dream, have dedicated themselves to "bringing the Nintendo 64 games Banjo-Kazooie and Banjo-Tooie back to life through a series of nostalgic cinematic trailers." As for their latest production, the team notes how "the adventure continues! Banjo-Threeie takes place 22 years after the defeat of Gruntilda in Banjo-Tooie. However, for a third time, the old hag is back and stronger than ever. She has gathered an army bigger than you could imagine… and she's out for her final revenge!" Would have been a great game.