Last Week
Steam Summer Sale Will Start Next Week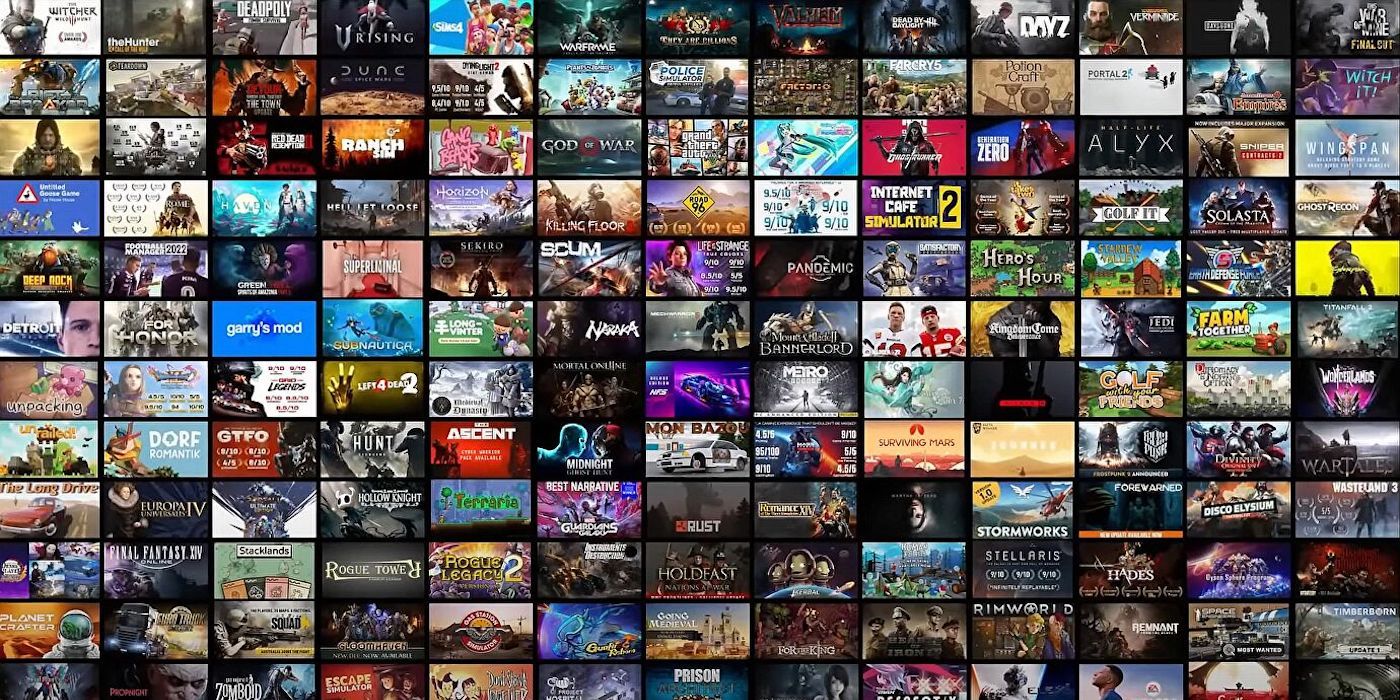 This year's Steam Summer Sale will kick off next week, with the digital platform introducing hot game deals to celebrate 2022's hottest months.
The annual Steam Summer Sale, which hosts hot discounts for popular games throughout the year's hottest months, will return to the platform on June 23. With its library of over 50,000 games, Valve's digital distribution service is the largest PC gaming platform in the industry. The Steam Summer Sale 2021 had discounts and deals for a huge selection of games, and this year's sale promises to be massive too.
Held every year around June and July, the Steam Summer Sale implements exciting price cuts to let gamers fill out their summer gaming lineup. All manner of games are typically included, ranging from brand-new AAA releases to lesser-known indie titles. The 2021 Steam Summer Sale included a 50% off sale for Halo: The Master Chief Collection, for example, letting fans acquire six beloved first-person shooters for only $20. Far Cry 5 was sold at an impressive 85% off, while Battlefield 5: Definitive Edition went for less than $13. Steam holds Halloween, Autumn and Winter sales too, but the Summer Sale is the service's next big event.
Related: Valve Provides Clarity on When Buyers Might Get Their Steam Decks
As announced by Steam on YouTube (via VG247), the Steam Summer Sale will make its climactic return on June 23. The event will bring discounts for games of all genres, from racing games to battle royale shooters. While no official deals are revealed in the video, video clips suggest that God of War, Dead by Daylight, Red Dead Redemption 2 and LEGO Star Wars: The Skywalker Saga will be among the discounts. During the sale players will also be able to collect Summer Sale trading cards and craft special badges, and the video teases a quest that will kick off along with the sale. Steam Summer Sale 2022 will run from June 23 to July 7.
While Steam Summer Sale 2022 will no doubt involve some impressive deals, a March 2022 update to Steam sales sadly did away with 95% discounts. In the past developers could implement sales of up to 95% off, but following the update Steam has capped sales at 90%. This change came along with other alterations to the platform's discount system, like a mandatory 28-day period between separate promotions. Following the Steam sale update custom discounts also cannot last for more than two weeks or for less than a single day, though this change should not affect the Steam Summer Sale 2022.
Steam is well-known for its exciting and dramatic discounts, and Steam Summer Sale 2022 looks poised to once again include great deals on beloved games. Beginning on June 23, the sale will give players two weeks to enjoy hot deals to kick off a scorching summer of fun. No specific sales have been unveiled yet, but Steam users should hold off on making purchases until the discounts are revealed next week.
Next: Steam's New Sale & Discount Changes Explained
Source: Steam/YouTube (via VG247)
90 Day Fiancé: Molly Hopkins' High Glam Makeup Looks After Weight Loss
About The Author