Latest News
MrBeast Seconds His Best Friend's Hilarious Analogy Comparing Children With Video Games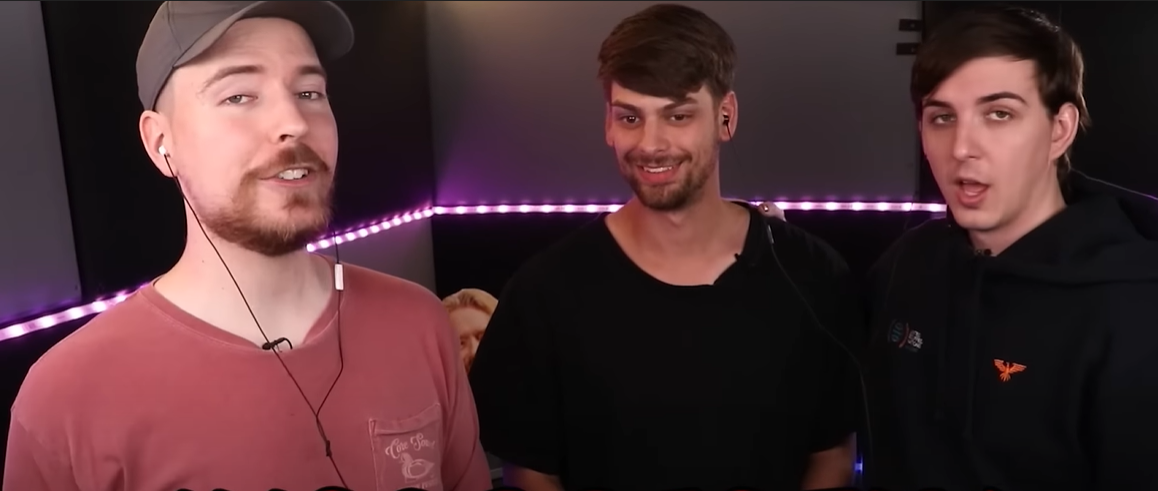 MrBeast and his team are very much up for fun. His team: Chris, Karl, and Chandler often engage in hilarious Twitter conversations with each other. Often, they might be taking a dig at one another; however, all of them are meant with light hearts and for fun.
ADVERTISEMENT
Article continues below this ad
Once again, Chris and Jimmy engage in a hilarious conversation in Chris' Twitter thread. This time they talk about children and compare them with video games. If you are thinking they are adoring kids through video game references, then you are wrong. Here is what Chris thinks about children.
Having a kid is like going on a side quest in a video game that ends up taking more time than the actual story but also introduces your new favorite character.

— Chris Tyson (@chris) June 17, 2022
ADVERTISEMENT
Article continues below this ad
MrBeast has replied to this tweet, and this started a hilarious engagement between the two. Let's see what he has got to say.
Does MrBeast never want to have kids?
Well, it's too early to assume because Jimmy is quite young and is wise enough to decide his future. In the above tweet, Chris says that kids are similar to a side quest in a game. Suppose we are the main character, completing this side quest takes more time than our actual story and in the meantime, we unlock a favorite new character. Perhaps by character, Chris is referring to kids growing up and becoming one of the happiest elements in any family.
WATCH THIS STORY – Fortnite's Latest Tilted Destroyed Update Has Some Insane Secrets!
Maybe MrBeast wasn't so in line with the idea. So, does this mean he hates kids? Have a look at this tweet below.
Chris once again compares real life with video games and says that Jimmy and he need to focus on their main quest. He also says that MrBeast and he are teammates so Chris can get XPs from him. This allows Chris to focus on his 'side quests' while MrBeast focuses on the main quest.
You've got to focus on the main quest. Because I'm your teammate I get XP from you, so let me focus on the side quests and you can do main.

— Chris Tyson (@chris) June 17, 2022
ADVERTISEMENT
Article continues below this ad
The main quest for the MrBeast team at the moment is to reach the 100 million subscribers mark. Currently, the main channel stands at 96 million subscribers, which gives us a fair idea about how good its content is. Jimmy has never deviated from bringing quality content and always seems to satisfy his audience. The staggering statistics that his videos score now and then are a clear testament to the said statement.
So, what do you think about this conversation between Chris and Jimmy? Let us know in the comments.
ADVERTISEMENT
Article continues below this ad