Nintendo 3DS
Go! Go! Kokopolo 3D getting a physical release on 3DS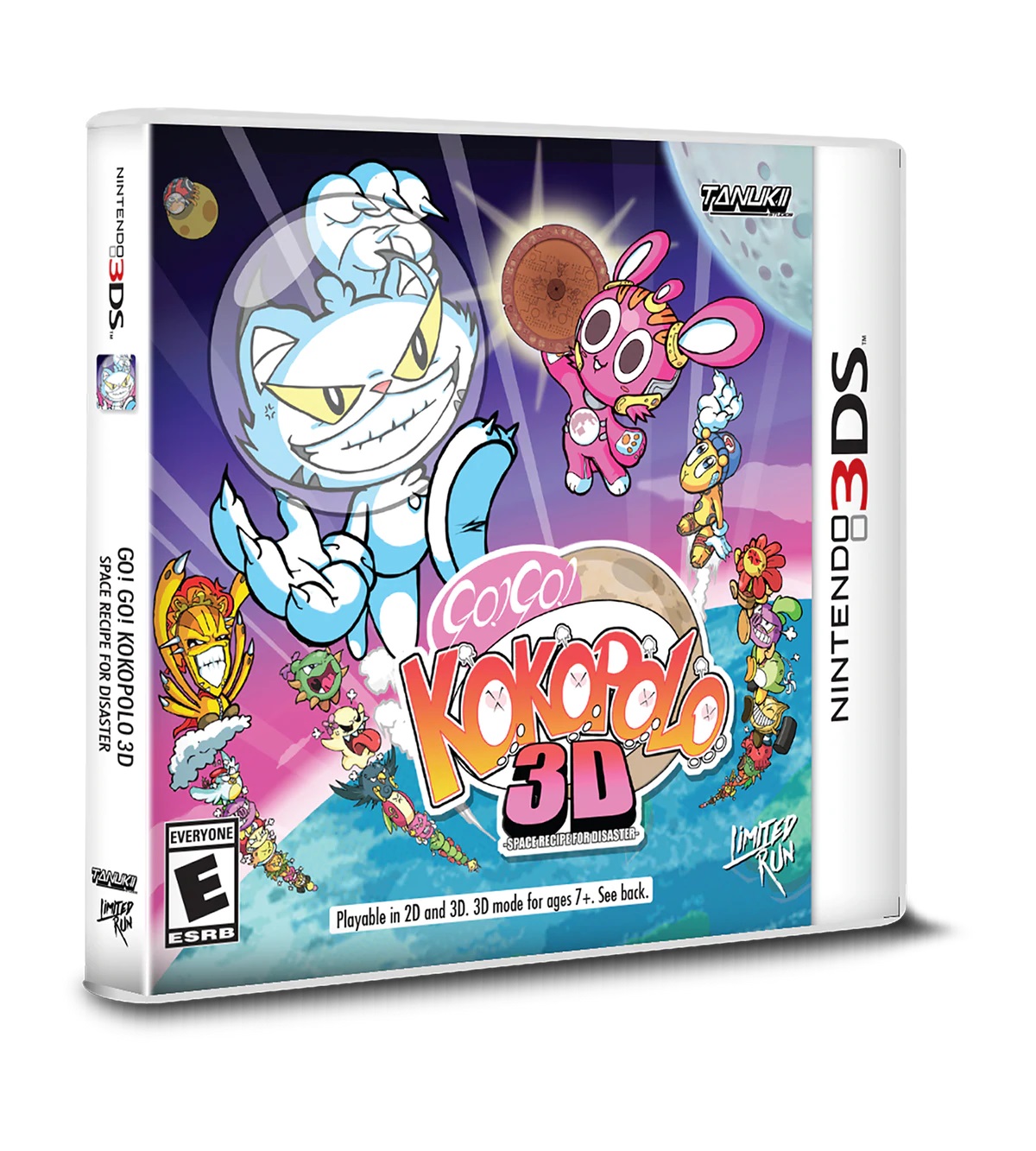 After it made it to 3DS many years ago, Go! Go! Kokopolo 3D is finally getting a physical release on 3DS. This comes courtesy of Limited Run Games.
Get ready to return to the world's first Chase'em Up – in an all new sequel Go! Go! Kokopolo 3D. Set across 80 brand new stages of pure arcade mayhem, help the hyperactive wildcat, kokopolo, and his insane buddies, track down a secret recipe for immortality by causing as much mischief as possible in this epic, action-packed caper.
STORY
High above in the cosmos, the space rabbit, Mikosuki, soars through the stars. For centuries, he has been tasked with guarding the secret "Recipe of Immortality"
Suddenly, from out of nowhere, a giant meteorite knocks him off balance, and the fabled stone tablet that holds the secret recipe breaks into pieces and tumbles through the atmosphere, down to the planet's surface!!
As chance would have it, the three tablet pieces find their way into the hands of three very different recipients, each now motivated by differing intentions to combine all pieces and claim the recipe for themselves!!
Limited Run will have news about the physical version of Go! Go! Kokopolo 3D in the future. It will arrive later this year.