Nintendo 3DS
Update All 3DS Pokémon Games Immediately (Even If You Don't Own Them)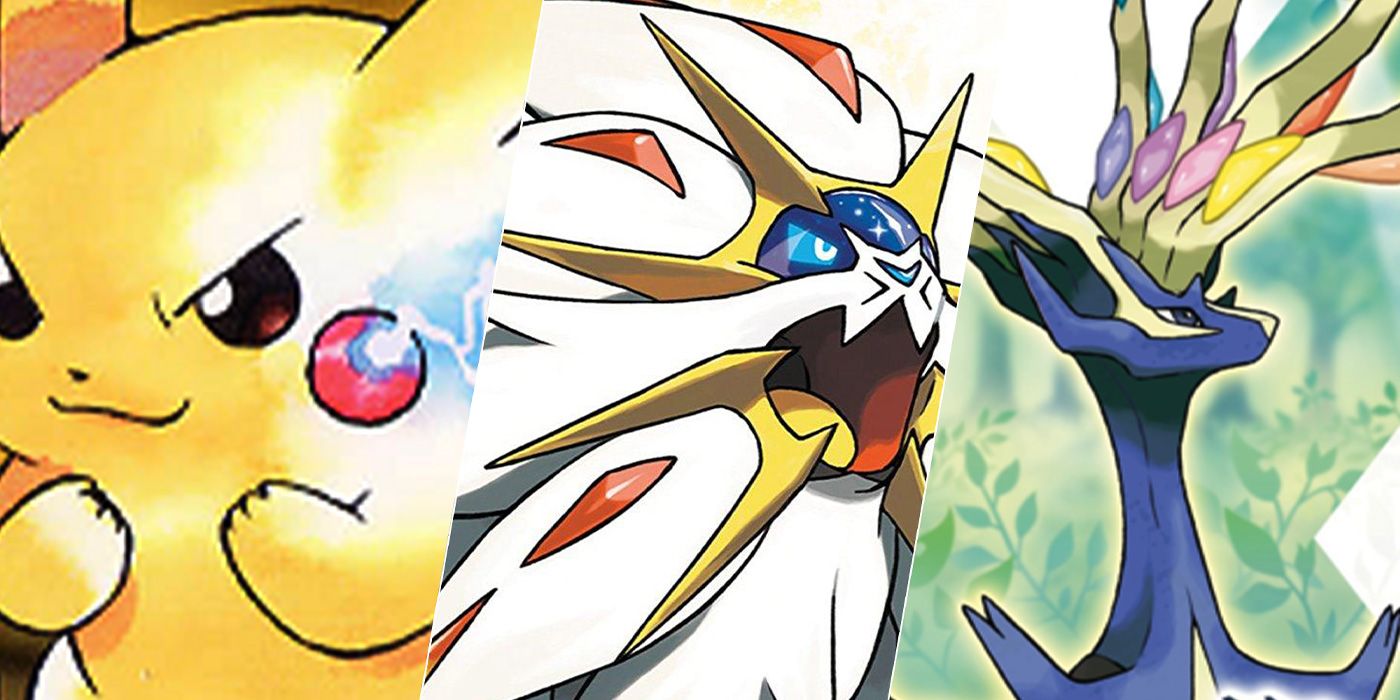 The Nintendo 3Ds eShop is shutting down in 2023, here is why all Pokémon Games available on the 3Ds should be updated as soon as possible.
With the Nintendo eShop shutting down on the 3DS in 2023, players should be updating all of their Pokémon Games on the portable console out of precaution. Although the Nintendo 3DS launched over a decade ago in 2011, for many players the console is still the only way to play classic Pokémon titles such as 1999's Gold and Silver, or Pokémon FireRed and LeafGreen from 2004. Pokémon Generation 6 and 7 are still too new to get remakes anytime soon, so the 3DS will be the only console to play them on for possibly years unless the Nintendo Switch shop starts adding classic titles to its digital storefront.
In February, Pokémon fans around the world were surprised when Nintendo announced that it would be closing down the 3DS eShop sometime after March 2023. The announcement had many fans scrambling to purchase every single Pokémon title available on the handheld console. Players were particularly motivated to buy older generation titles so that they would still be able to move their Pokémon from the classic titles over to the cloud service Pokémon Home which was launched in 2020 alongside Generation 8's Pokémon Sword and Shield.
Related: Pokémon Players Argue for Raichu Buffs 26 Years After Introduction
Despite many of the games released years ago, the Pokémon series saw a major explosion in sales after the announcement of Nintendo's 3DS eShop closure. In March, Pokémon Crystal even topped the charts as the top-selling game on the Nintendo digital shop. With 2023 on the horizon though, a new worry popped up among the Pokémon community, as players started to worry about what will happen to games that feature updates. According to a post on the Pokémon Reddit forum, players can avoid any future problems by downloading updates for their 3DS Pokémon games right now.
All 3DS Pokémon Games Need To Be Updated Before The eShop Shuts Down
In a Reddit thread posted by KPKenway, it was pointed out that Pokémon fans can actually download updates for every single 3DS Pokémon title. Even those who don't currently own the games can actually download the update to their 3DS console right now. With the 3DS eShop closing at the beginning of 2023, many players encouraged fellow Pokémon fans to download updates for their games immediately just out of precaution.
Pokémon Games On The 3DS eShop That Should Be Updated
The following 3DS games should be updated:
Pokémon X and Y
Pokémon Bank
Poké Transporter
Pokémon Art Academy
Pokémon Omega Ruby and Alpha Sapphire
Pokémon Sun and Moon 
Pokémon Super Mystery Dungeon
Pokémon Ultra Sun and Ultra Moon
Although many Pokémon fans are worried about their ability to update titles on the 3DS such as Pokémon X and Y after March 2023, an official post on the Nintendo Support website has sparked a debate about whether this will actually be an issue. In a Questions and Answers section about the 3DS eShop closure, Nintendo stated: "Even after late March 2023, and for the foreseeable future, it will still be possible to redownload games and DLC, receive software updates and enjoy online play on Wii U and the Nintendo 3DS family of systems."
Based on the wording of the post, it appears that Pokémon games will possibly still be updatable after the eShop's closure in 2023. The most important thing is that consumers will not be able to purchase any games on the digital shop after the end date. Still, many Pokémon fans are not taking the risk and are urging others to download all updates to their 3DS titles like Generation 7's Pokémon Sun and Moon as soon as possible out of sense of precaution – and since updates can be downloaded even without the game itself, there seems no good reason to risk it.
Next: Where Pokémon GO Went Wrong: A Complete Timeline Of Controversies
Sources: KPKenway/Reddit, Nintendo
Fortnite: Every Tover Token Location (Custom Snap)
About The Author