Out Now
Diablo Immortal Has the Lowest User Score in Metacritic History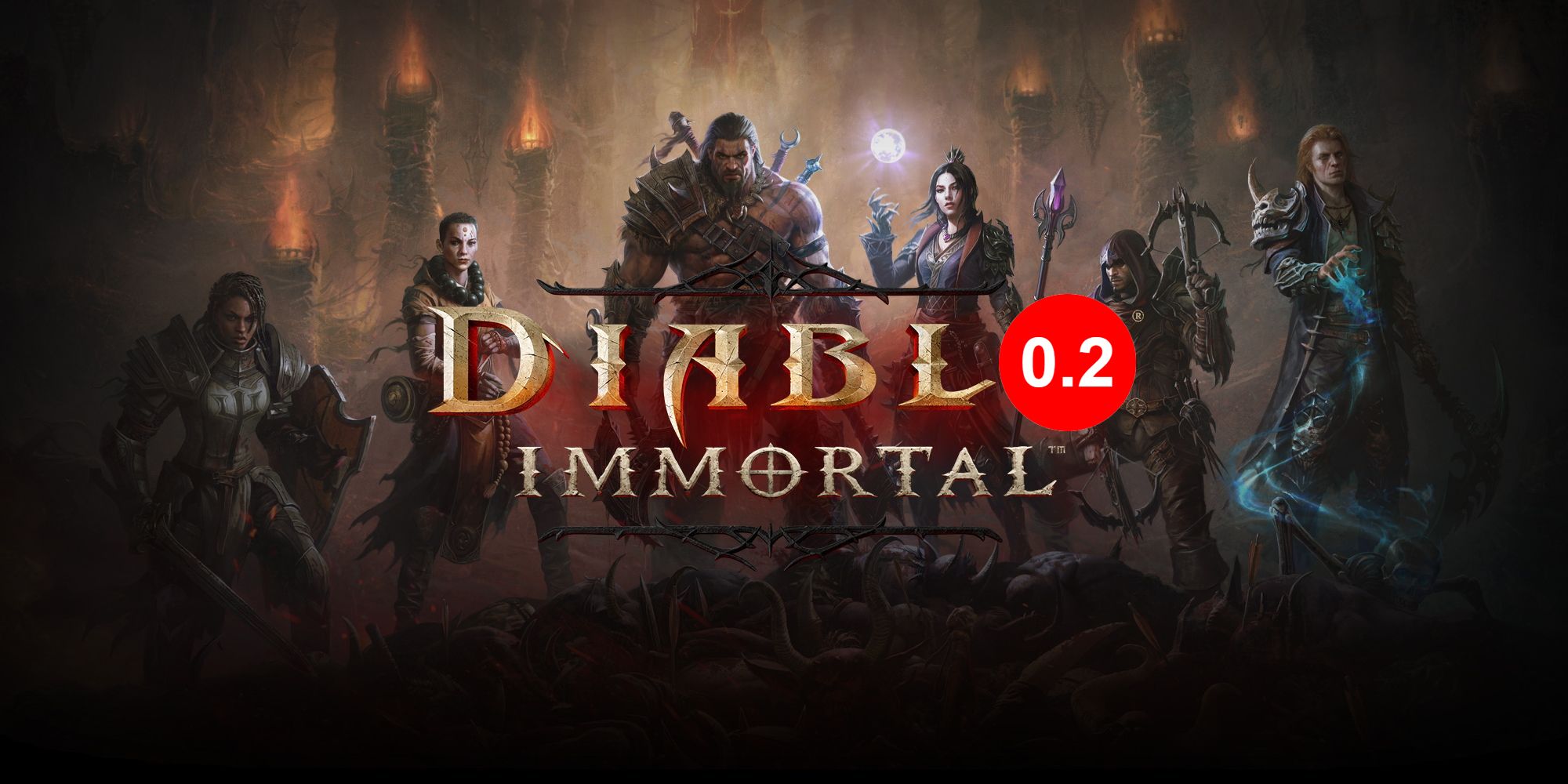 Activision Blizzard's freemium title Diablo Immortal is now officially the worst game on Metacritic thanks to its abysmally low user score.
Few video games have attracted quite as much negative attention as Diablo Immortal. Blizzard's freemium title features aggressive monetization, with one streamer having now spent more than $10,000 without getting their hands on even one of the game's rarest Legendary Gems.
To make matters worse, there have also been stories about players losing their rare gear when interacting with the game's buggy armory and one Diablo Immortal player getting kicked out of a clan that they paid real money to set up. This has all contributed to the game's abysmal user score on Metacritic, which has now sunk to a shocking new low.
RELATED: Diablo 4 Could Have the Same Problem as Diablo Immortal
Prior to the release of Diablo Immortal​​​​​​, the game with the worst user score on Metacritic was Madden NFL 21, with the game's PS4 version sitting on a 0.3 average after more than 5,000 ratings. Diablo Immortal has now taken the crown, officially becoming the game with the worst user score on Metacritic thanks to its 0.2 rating on PC.
The mobile version of Diablo Immortal hasn't fared much better either, boasting just a 0.5 user score after more than 4,000 ratings. Some would argue that's still a whole lot better than the PC version, though, which, when ranked by user score, is the very worst of the 18,053 games currently found on Metacritic. For perspective, some of the other games to feature towards the tail end of the list include the infamously glitchy WWE 2K20, Metal Gear Survive, and Rockstar's hugely controversial Grand Theft Auto: The Trilogy – The Definitive Edition.
It's not all bad news for Blizzard, however, with the publisher recently announcing that Diablo Immortal has enjoyed the most successful launch in the series' history. Of course, it certainly helps that it's a free-to-play game, but the news that more than 10 million people have already downloaded it will be welcomed nonetheless. So too will the massive amounts of revenue that the game is thought to have generated, with appfigures estimating that the game made around $6.5 million in its first week on mobile alone.
Given that it would reportedly cost players somewhere in the region of $110,000 to fully gear-up in Diablo Immortal, the game generating such a large amount of profit should perhaps come as no surprise. Even so, that its PvP combat is Pay to Win has not gone down well with a lot of series veterans and has many of them worried about what kind of monetization will feature in Diablo 4 when it finally hits store shelves.
Diablo Immortal is available on Mobile and PC.
MORE: Diablo Immortal Microtransaction Controversy Explained
Sources: Metacritic, appfigures