Out Now
Xbox Bethesda showcase live: all the announcements, trailers and latest news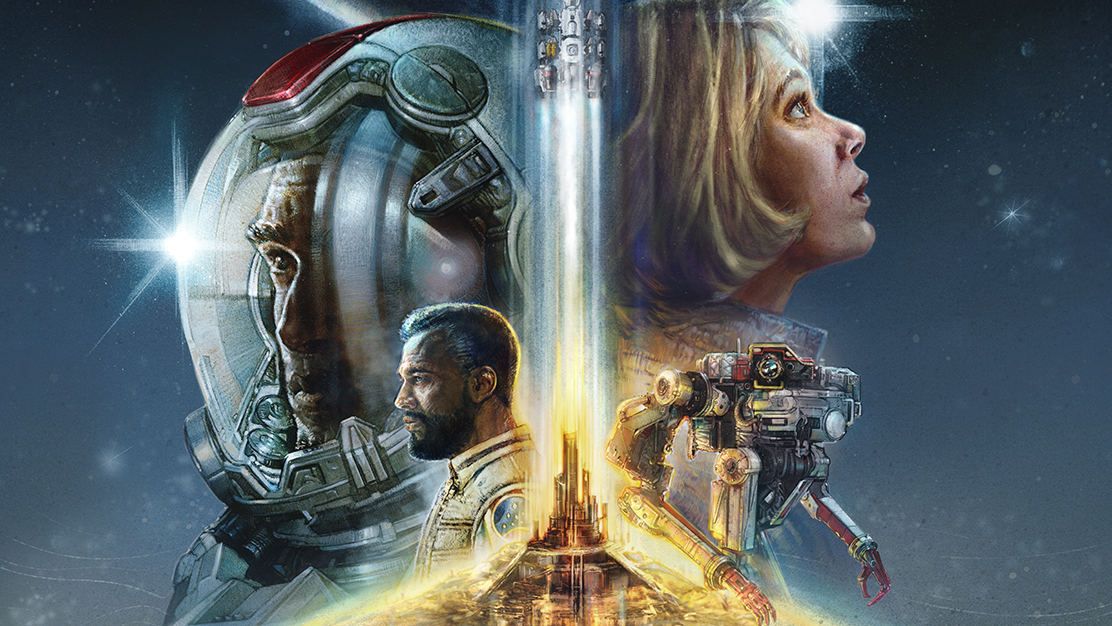 Refresh
And that's a wrap! All of the games at the Xbox Bethesday showcase will be releasing over the next 12 months.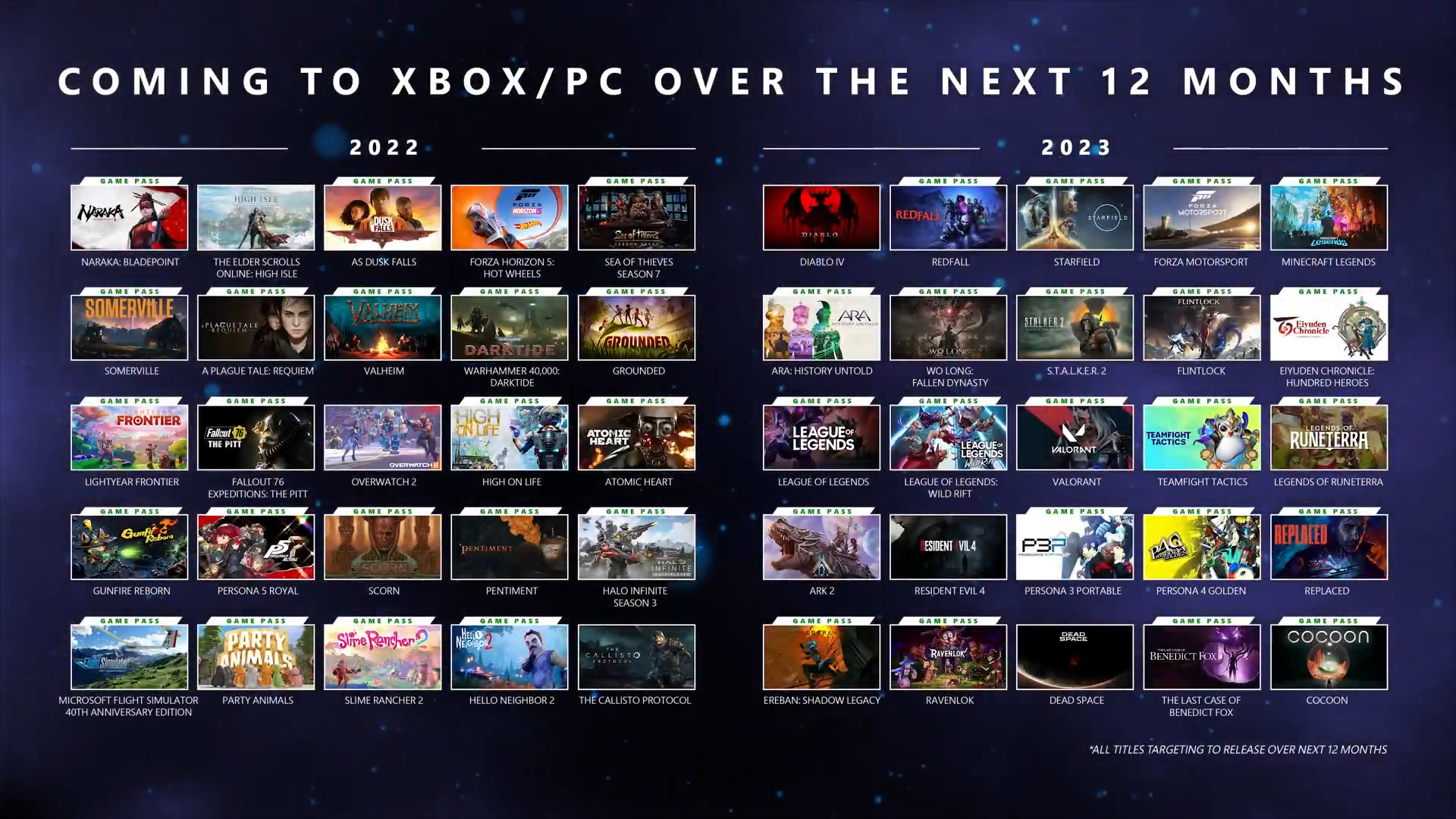 The scope of the game was also revealed. We start with a look at a single planet where you can land anywhere. That goes for every single planet in the system, across systems, with over 1,000 planets to explore. This is going to be a game of epic proportions. 
No news on an updated release date.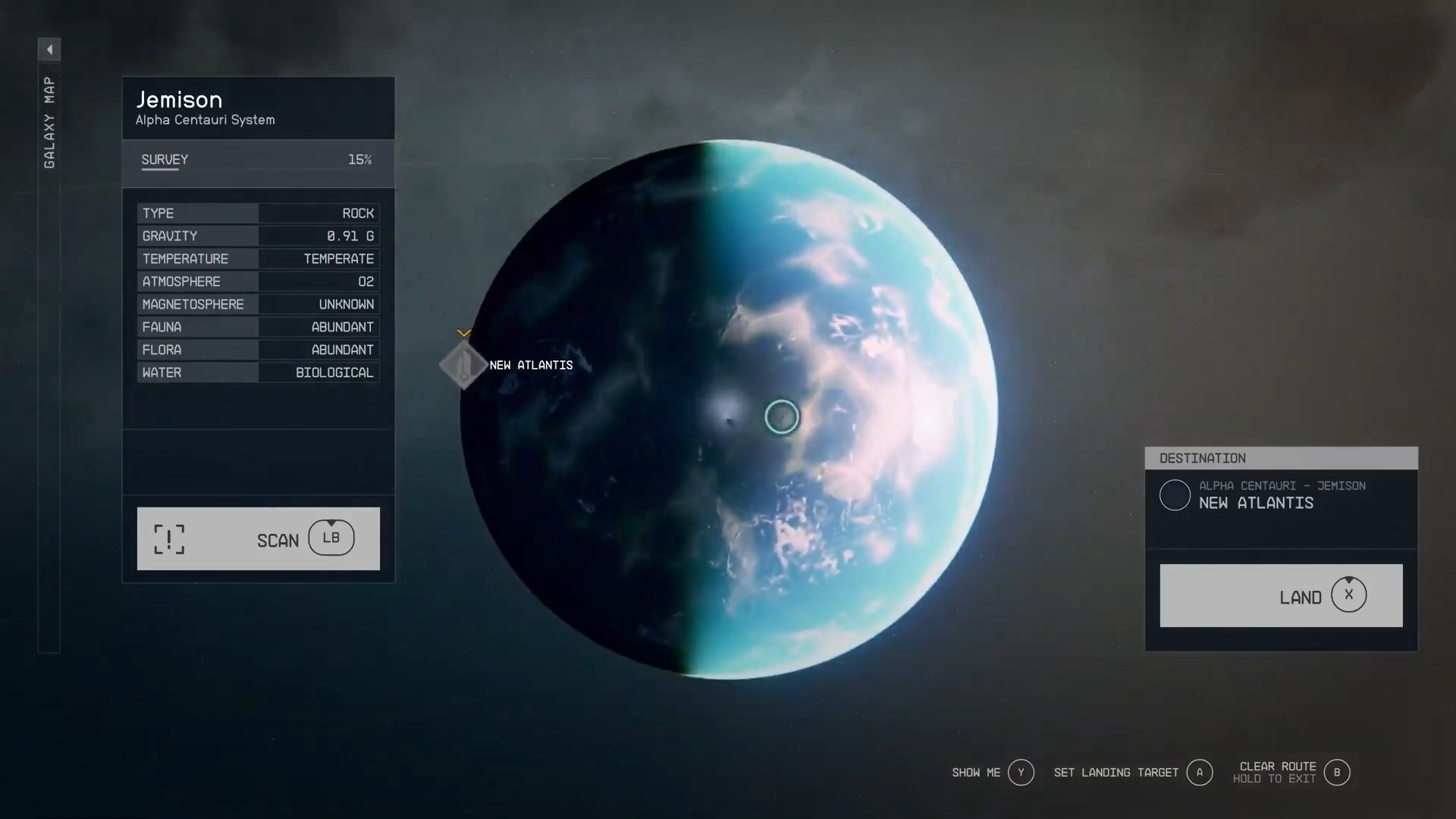 An extended look at Starfield is up now. Wooooo! We're landing on a moon in a fancier version of Red Dwarf's Starbug before heading out onto the surface in an space suit and getting a a look at the local fauna. Are those Fallout mirelurks?  
Todd Howard sets up the intro for Atlantis – a sci-fi worthy capital city. a lovely gameplay montage gives us a glimpse of the stories in the universe. Howard introduces us to the character creator including traits, skill system, and appearances. 
There's a crafting system and outpost creation system. You can hire NPCs you meet to run them. And you'll be able to build your own spaceship, choose crew members, and customize the look and layout of your ship with different modules and manufacturers factoring into it.  From engines, to shields, and weapons systems, you'll want to fine tune your vehicle given that you can take control and fly it around.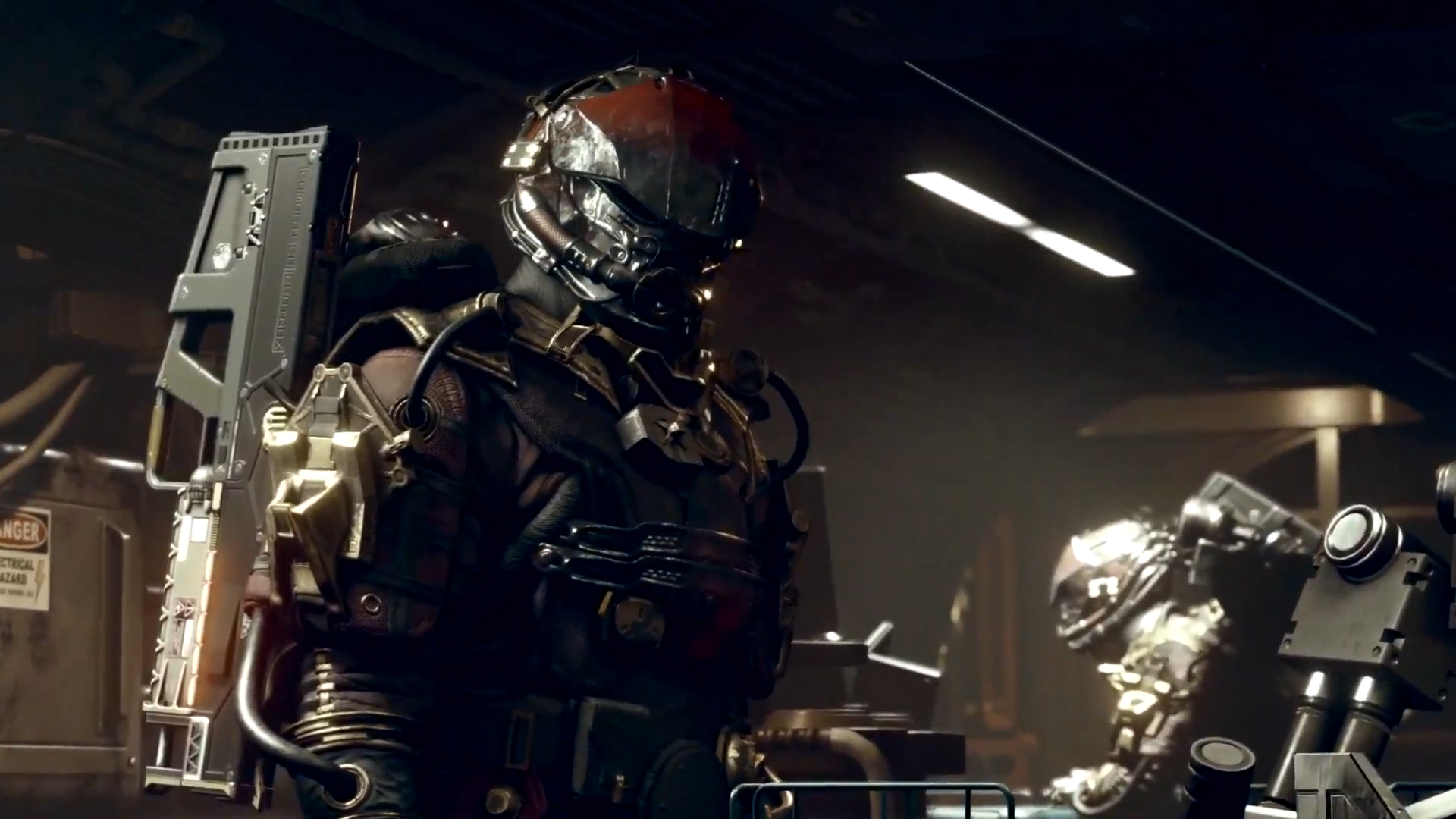 Kojima popped up to confirm that he's partnered with Xbox Studios for his new game.
Wo Long Fallen Dynasty is a game from Koei Tecmo and Team Ninja as part of Xbox;s push to work with more Japanese devs. Phil Spencer alsop announced Persona 3, 4,a and 5 coming to Xbox.   
An intriguing trailer for Cocoon dropped next, from the studio behind Limbo. It's set for a 2023 release.
A Sea of Thieves update will let players buy and name a ship from July 21. A welcome addition to Season 7. 
Diablo 4 has a gruesome new trailer. Head getting chopped off all over the shop. The new Necromancer class also got a closer look. Xbox Series X gameplay was also shown off and we got some more details on the game and how it'll work as well.
There's 158 dungeons in the games, and enemy strongholds you need to claim. Y9ou can clear areas to get friendly towns or new dungeons. There's "giant world bosses" as well as events you can hop in on. 
There's cross-play between PC and Xbox. If you're amazing at the game, you'll be marked on map as you become a "loot pinata". Which I feel is a burden I'll never have to bear. It's getting support for "years to come" and the amount of content looks bountiful. Super excited for this one.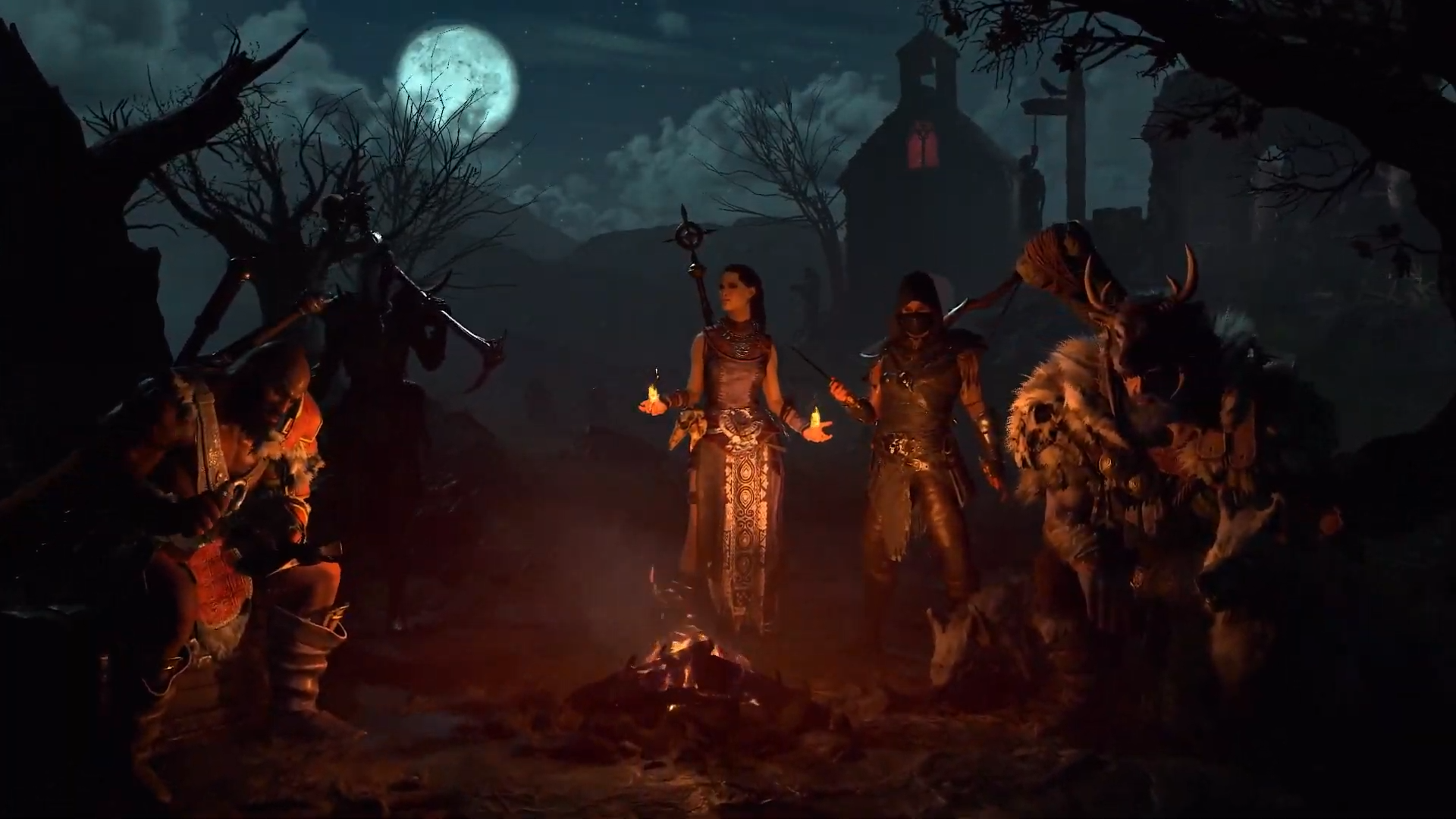 In what appears to be the Honey I Shrunk the Kids videogame is Grounded. Take on giant scary insects as a tiny human.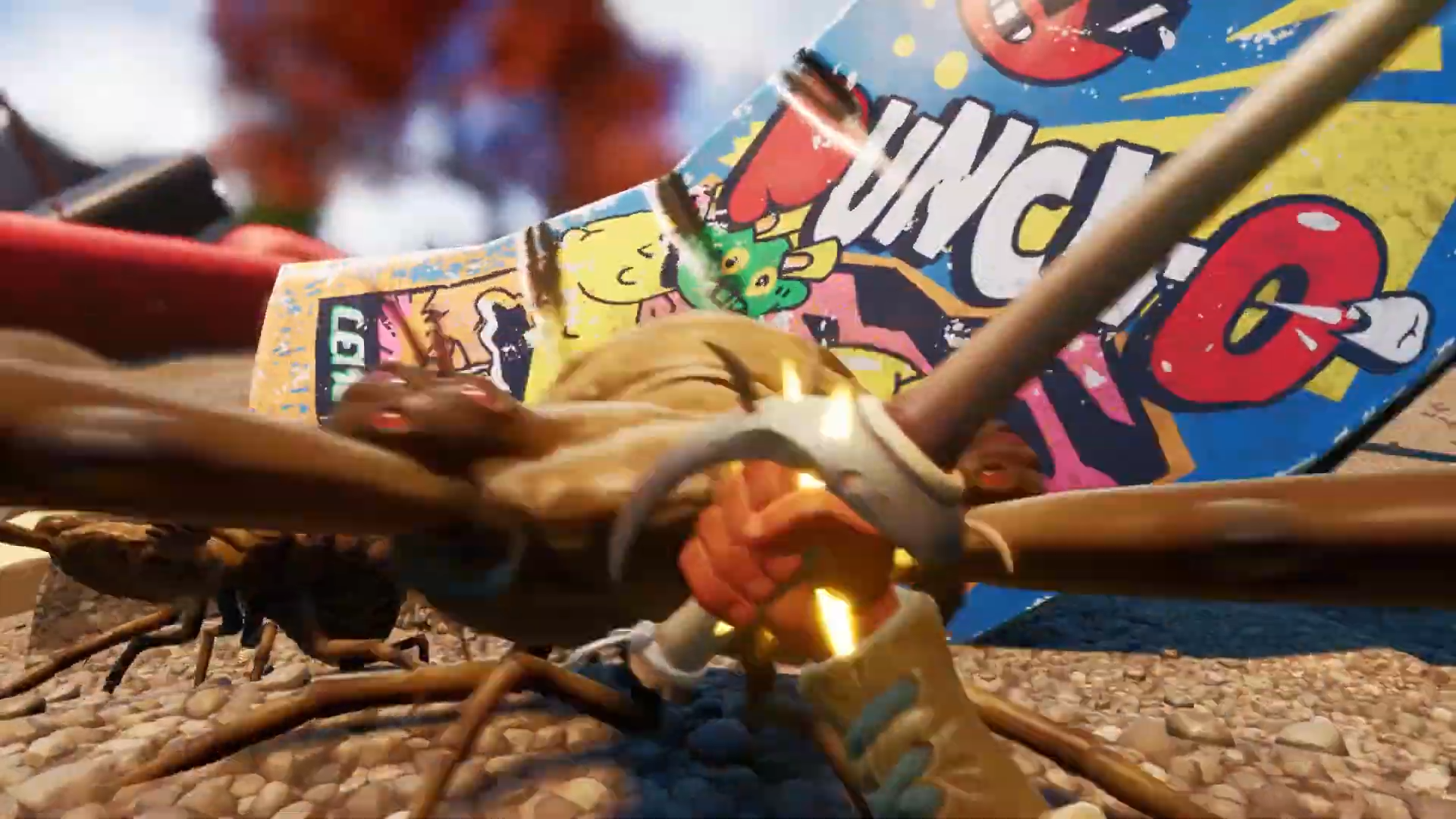 As Dusk Falls is dubbed an "emotional experience" and we got a narrative heavy trailer that looks filled with thrills and intrigue. It's a game with a ton of branching decisions and you can play with up to eight players. It drops on July 19 and will be on Game Pass on day one.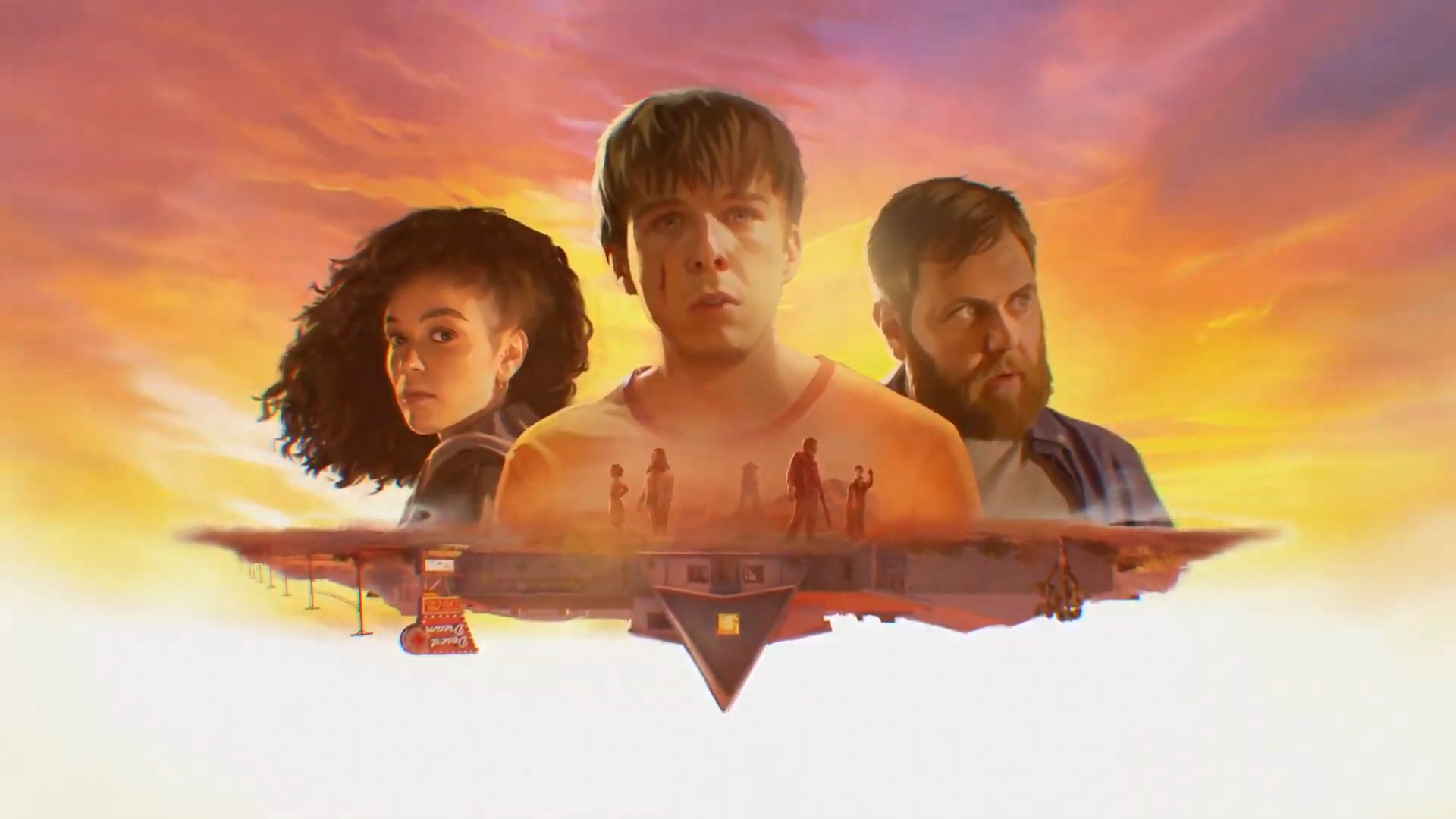 A trailer for Light Frontier shows off space farming in a space suit. The four-player co-op is set to debut next year.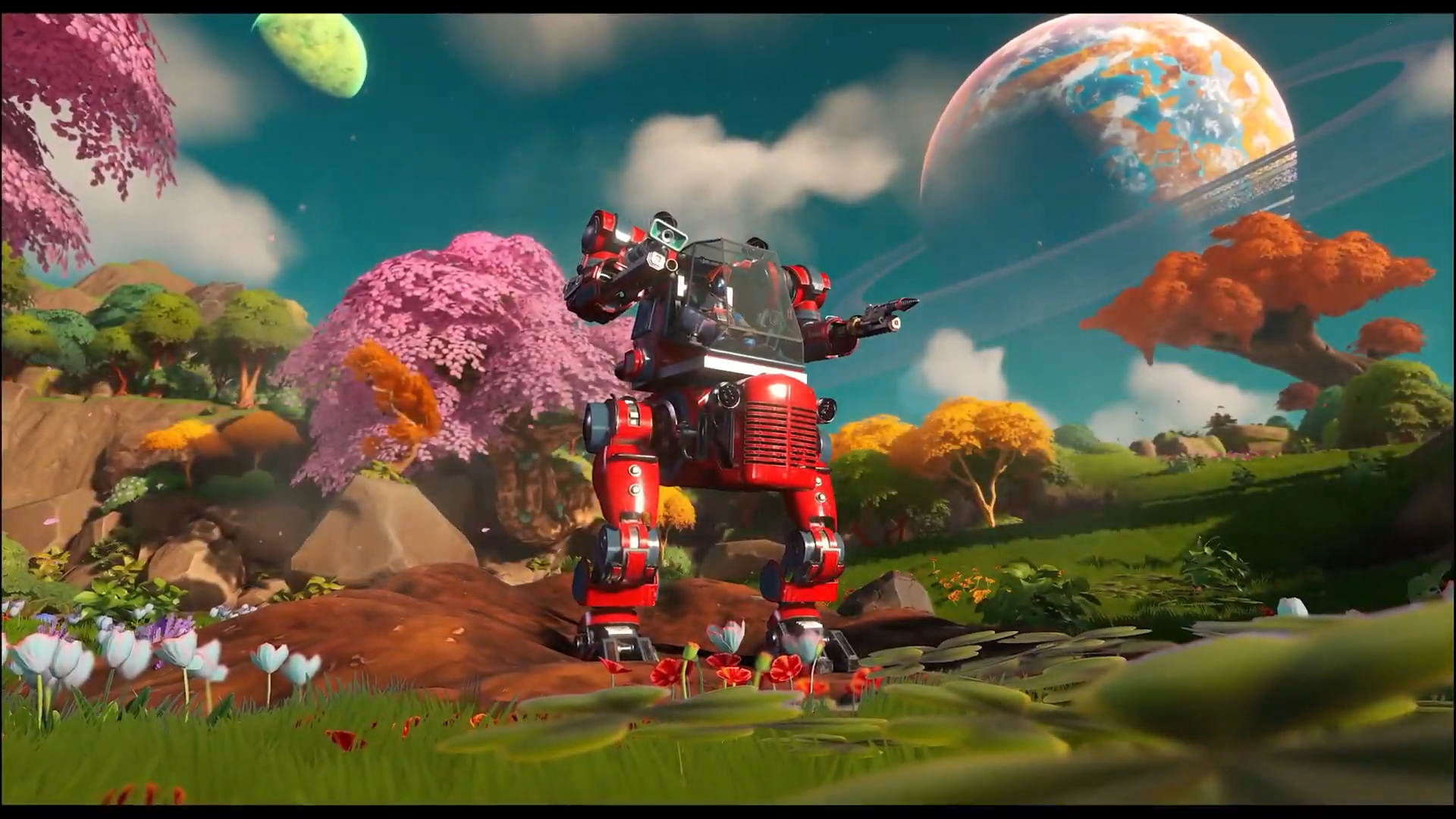 World Premiere time! A new game from Minecraft devs Mojang is being unveiled. Minecraft Villagers are running away from some cataclysmic event. Minecraft Legends is a a new cell shaded action strategy game coming to PC and Xbox.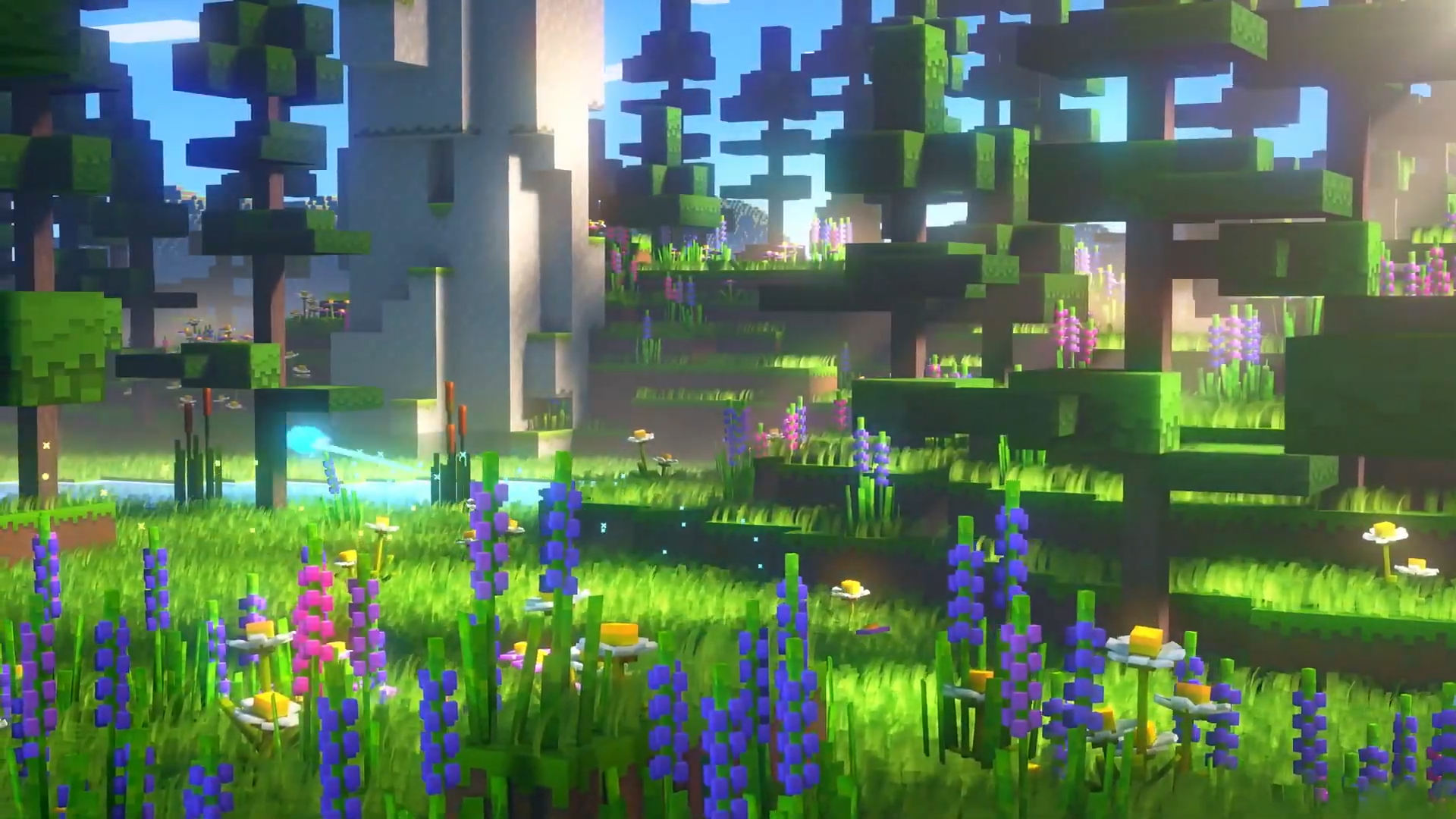 A dino packed trailer was next with Ark 2. It's set to hit Xbox and PC next year.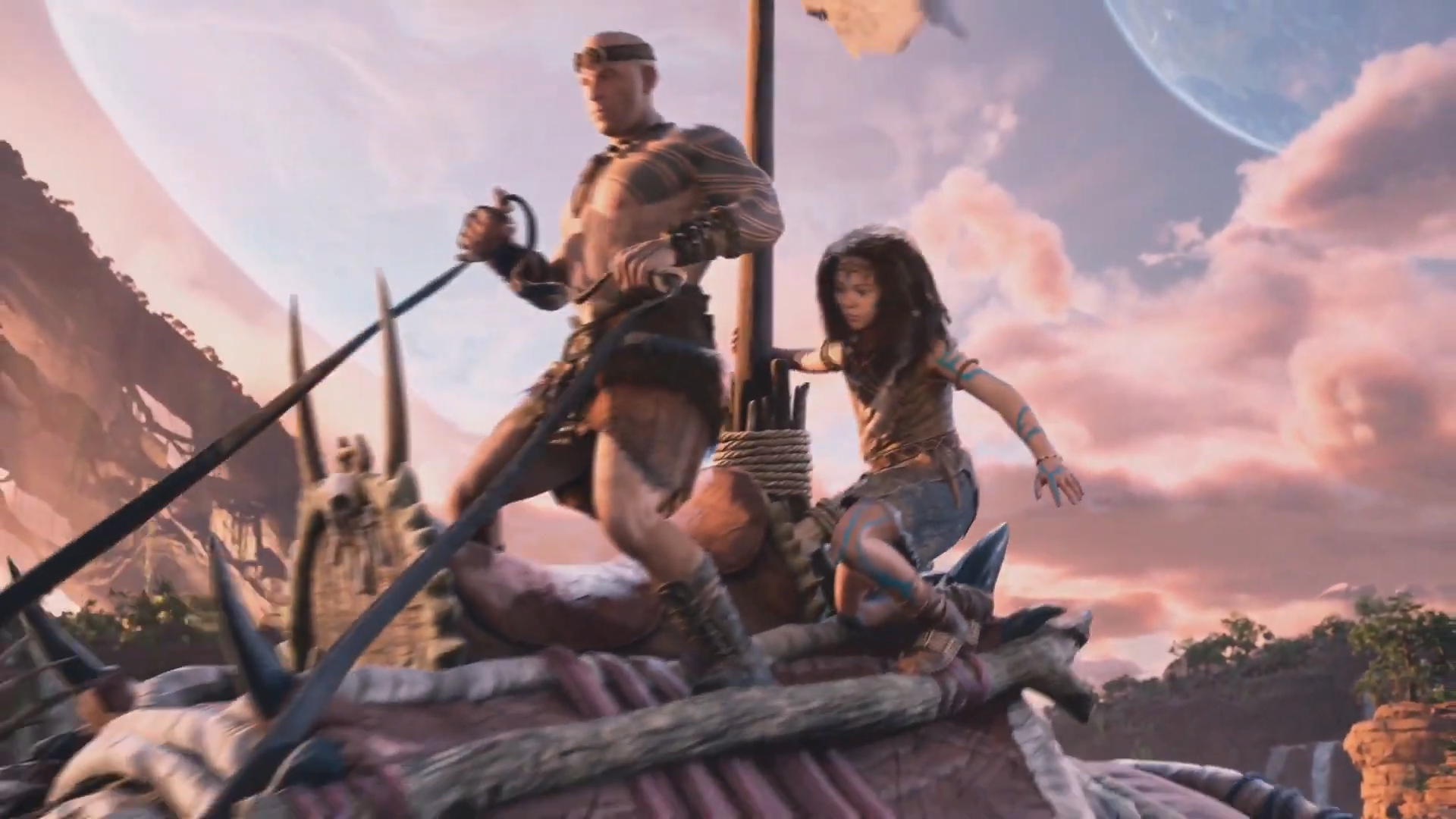 Forza Horizon 5 is getting a Hot Wheels expansion. The tracks look wild and will give you a ton more cars to collect, and new locales to whizz through.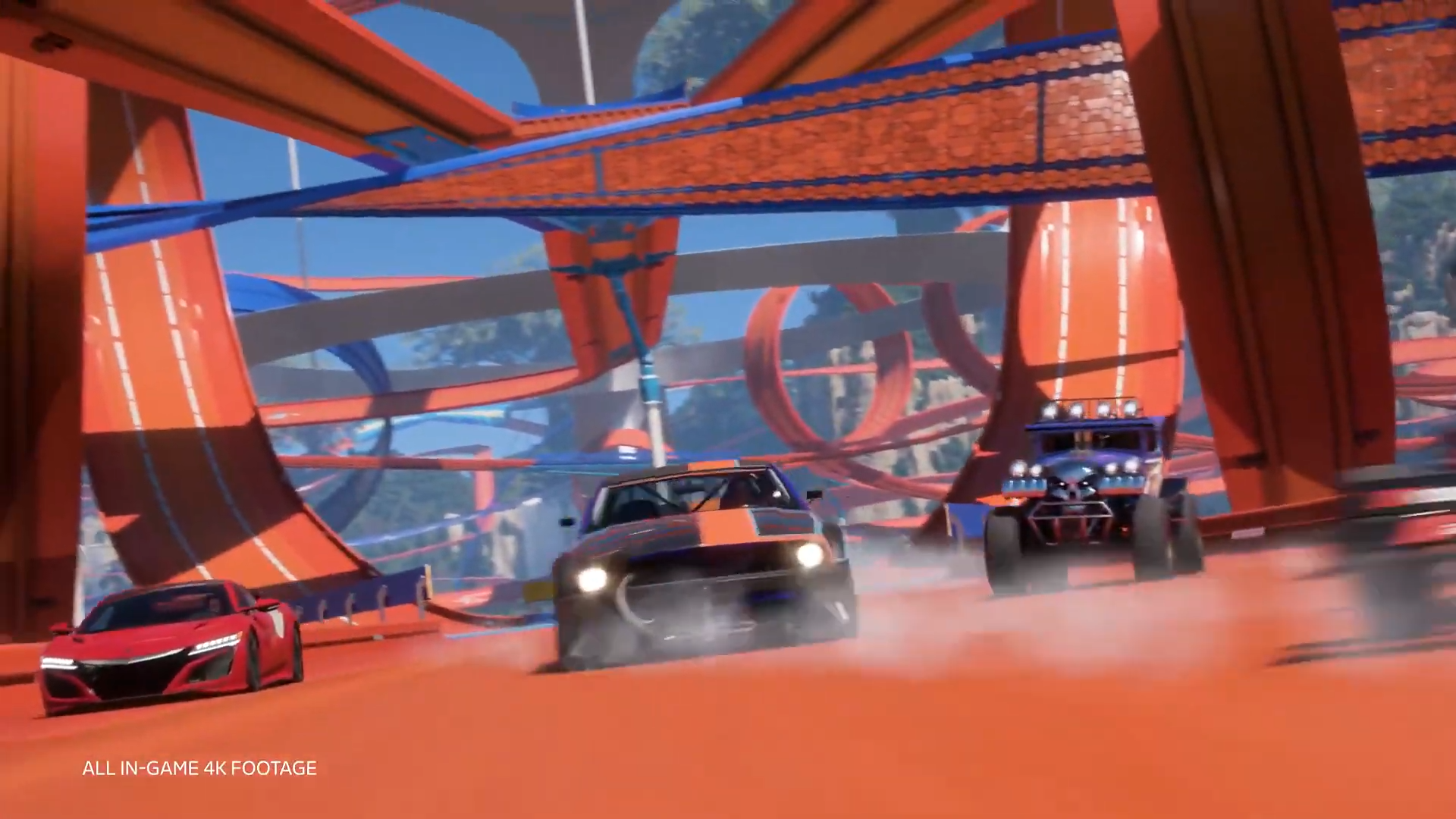 Fallout 76 The Pitt is coming this September. I didn't realise people were still playing it but that's something to look forward to!
The Elder Scrolls Online's High Isle is coming June 21 and we got a lovely new trailer to tide us over until then. 
A new turn based strategy game is next up on the agenda, complete with the voice of Shohreh Aghdashloo. ARA History Untold is also coming to Game Pass on day one. 
Flight Simulator 40th Anniversary was also revealed, coming to Xbox and PC this November. Also there's a free Halo Infinite add-on available now. 
A new Forza Motorsport trailer dropped. We also got a loot at Maple Valley, the fan favorite map. The fully dynamic time of day is being showcased in an in-engine gameplay demo using a single camera with no cuts. It looks pretty wild! 
The world details are being delved into, with a "new level of realism". The level of detail really is stunning. And the new dynamic time of day feature is also shown off alongside more immersive lighting. And track surface temperatures are affected by the time of day as well as the weather.   
A Plague Tale Requiem is coming later this year with a rat-infested trailer to whet our appetites.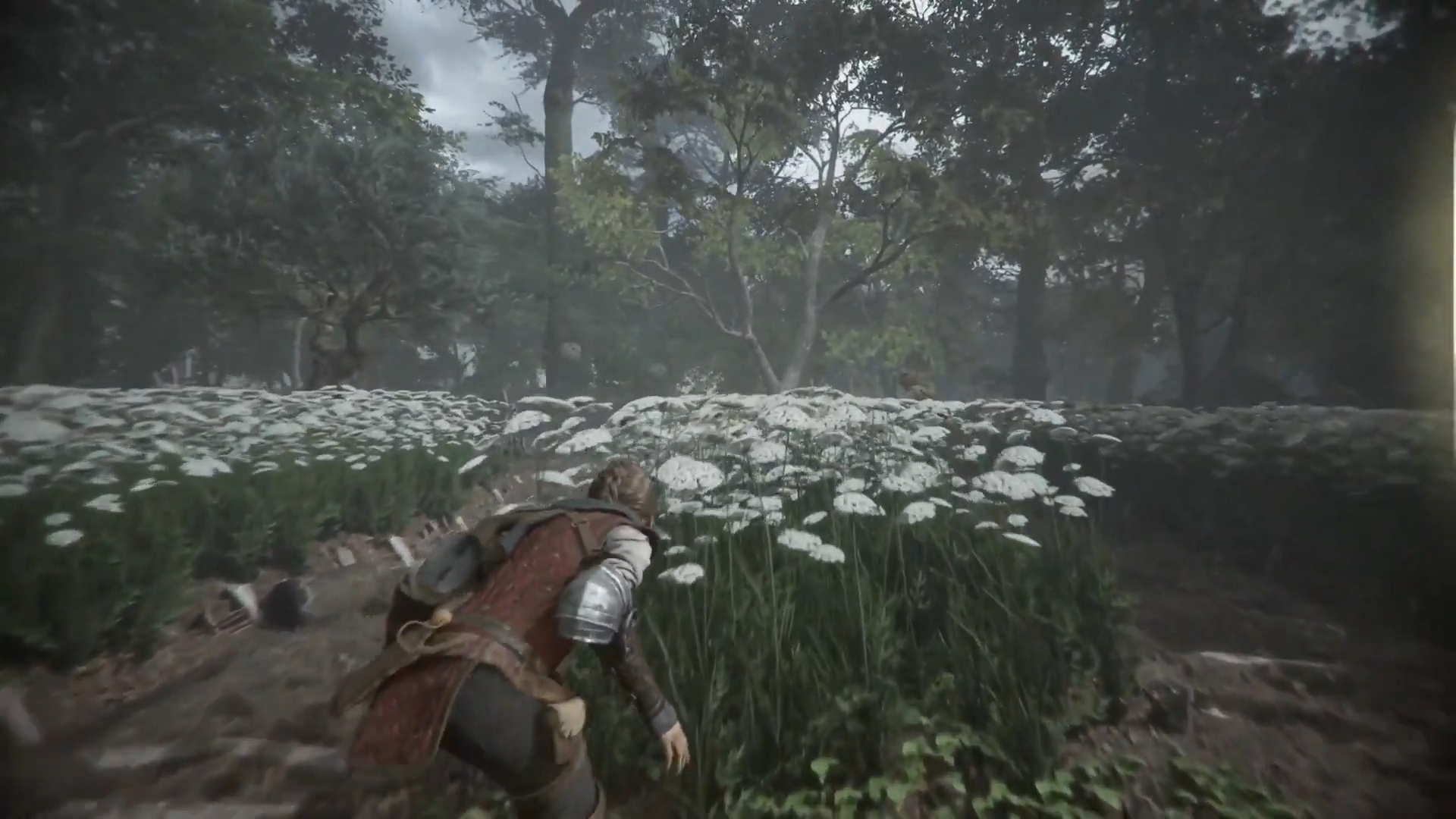 Riot Games and Xbox have entered a new partnership that sees champions and more unlocked for members.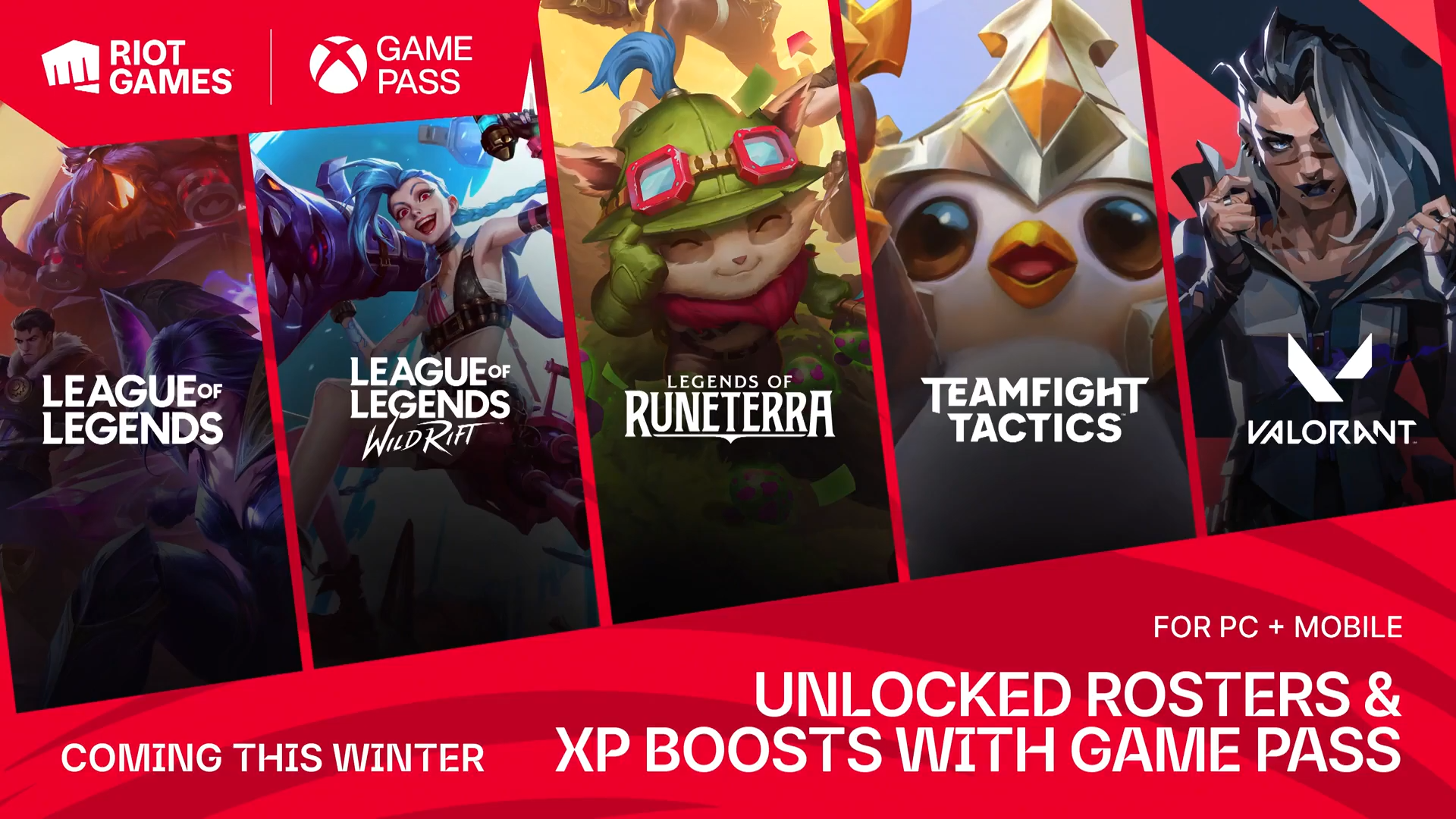 A trailer for High on Life was up next. From Justin Roiland's Squanch Games, you'll take control of a high schooler saving the world from aliens. It's coming on October 22 and will be a day one Game Pass title.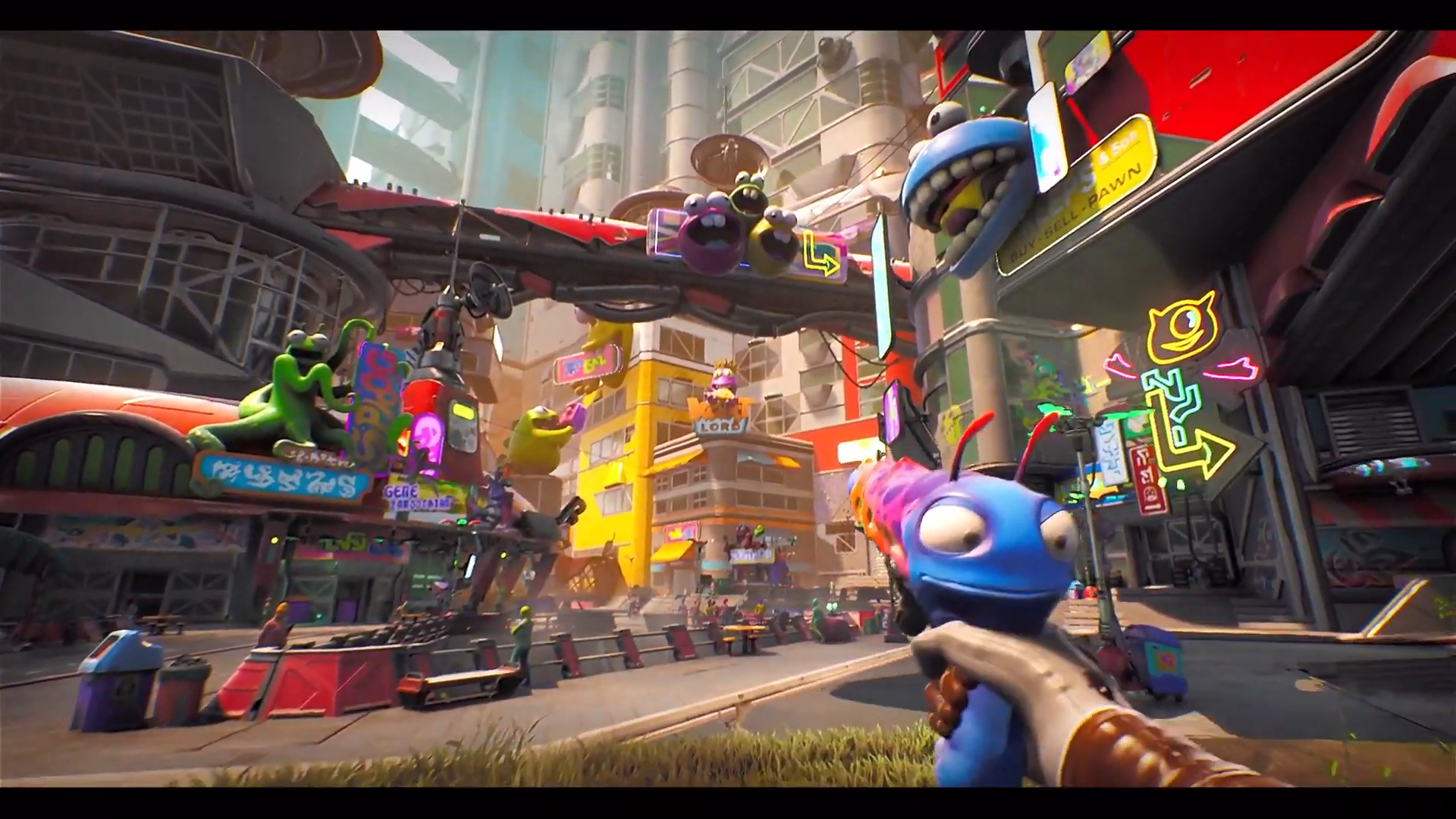 Silksong will also be a day one title for Game Pass, but all we got was a trailer – no release date.
The trailer gives us a look at Jacob, Remy, Devinder, and Layla – the four charaters who you and your friends will be guiding through the island. The gameplay trailer gives us a taste of their playstyles and abilities as well as some narrative flavor. As a Left 4 Dead fan, this looks like it might be right up my street. 
Redfall is coming to OC, Xbox, and Xbox Cloud gaming next year and will be available on Game Pass.  
The show opens with a trailer for Arkane Studio's Redfall. A bright pink shotgun is the weapon of choice for exploring a blood-drenched house. A vampire dressed like Leon from Resi 2 leads the undead attack, followed by s reject from What We Do in the Shadows.
We're a minute and a bit away from the start of the show. Will it open with a banger? We hope so!
Jules is up next with his prediction for the event. Let's hope his Fable prediction is right because I'm a long-time fan of the series and would love to see some gameplay. 
Jules: Okay, if we're talking realistic predictions, I think this is the year Microsoft will finally lift the lid on the new Fable. So far we've had measly drips of information about the slapstick-filled RPG, but we still haven't seen the game in action. And, considering it's now being handled by Forza-developer Playground Games, instead of the series' creator Lionhead Studios, it would be good to see a chunky in-game demo and get a read on how Fable is coming along.
As to what I would love to see, even though there isn't a single hint that it's on the cards, is a new Crimson Skies. The alt-history flight combat games, that see you joining up with a team of air pirates in a world where the US continent has split into islands and the predominant means of travel between states is airship, last had an outing on the original Xbox and it was one of the consoles underrated gems. Even though the game's creator now works at Paradox-owned Harebrained Schemes, Microsoft retains the rights to the video games and could, if it know what was good for it, make a new air piracy game for the Xbox Series X.
Xbox boss Phil Spencer has confirmed that the Xbox Bethesda showcase will have 'less CGI and more gameplay'.
Tom Warren shared (opens in new tab) the quote that comes from the Xbox Virtual FanFest Watch Party (opens in new tab). The decision comes from fan feedback that has critiqued the overuse of CGI in shows of this ilk. 
Spencer also cautioned gamers from looking at leaks, teasing that "this show has a couple of surprises…". If you want to preserve your sense of innocence and joy, you've been warned. 
The reportedly-leaked-list-of-games-for-the-showcase story has taken a turn. It doesn't appear to be a leak at all and has been traced back to Windows Central (opens in new tab). The site's senior editor, Matt Brown, tweeted (opens in new tab): 
"Hmmm, I thought these words seemed familiar! — seems the employee pulled the paragraph directly from our live blog over on Windows Central". 
The show is just over an hour away now, so it's time to start gathering up your drinks, snacks, and thinking about get comfortable. In the meantime, just like in the runup to Summer Game Gest, here's what everyone at TRG is hoping to see at the Xbox Bethesda Showcase. First up is news writer extraordinaire, Callum Baines.
Callum: I'd be delighted to see the spotlight shone on Avowed, Obsidian's upcoming first-person fantasy RPG. It's remained aggravatingly absent since revealing itself back in 2020, leaving us with only a minute-and-a-half reveal trailer to salivate over. But even with that scant showing, there's plenty to get excited about. Avowed looks to ape the spell-slinging, sword-swinging combat of Skyrim, and is set within the same universe as Pillars of Eternity – saving you from having to learn yet another tome of intricate fantasy lore.
Between Fallout: New Vegas, Star Wars: Knights of the Old Republic 2, and The Outer Worlds, Obsidian has shown it's a studio that can brilliantly iterate on the ideas of others, taking an already acclaimed series to exceedingly ambitious heights. Everything suggests that the challenge of transporting Skyrim's beloved, but dated, action-RPG template to contemporary hardware is a recipe for success. If studio director Josh Sawyer's tweets (opens in new tab) are anything to go by, there's no slim chance it will be appearing tonight.
The line-up for the event may have leaked ahead of time over on LinkedIn. A Microsoft employee's post was spotted by The Verge's Tom Warren on Twitter (opens in new tab) (via GamingBolt (opens in new tab)) that was hyping up the show.
They reeled off a list of titles that viewers could "expect appearances" from including Starfield, ForzaMotorSport, Redfall, and Avowed.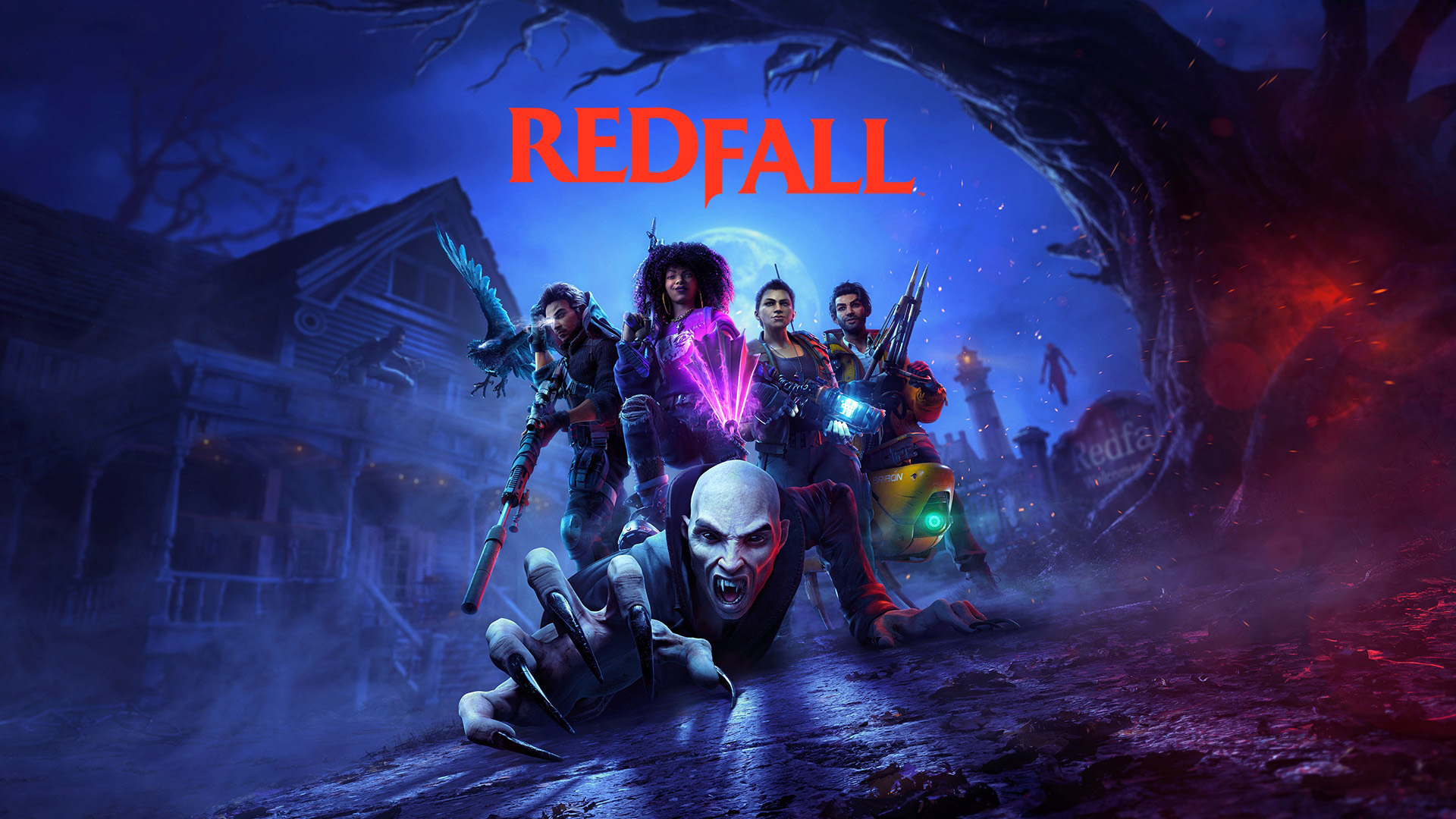 Avowed is stirring up some rumors pre-show thanks to a since-deleted tweet from industry veteran and insider, Jason Schreier. You can check out the screenshot here on NeoGAF (opens in new tab) . The tweet reads:
"Avowed has gone through some reboots and changed directors pretty recently. Dunno if it'll be there today, but I wouldn't expect to play it for a while."
This was in response to someone hoping to hear more about the upcoming first-person fantasy RPG from Obsidian.  Schreier likely deleted the tweet as it was pounced on pretty quickly. He followed up with an  update on ResetEra (opens in new tab), saying
"Just to reiterate: 'I have no idea whether the game will be shown off today, but it went through a major leadership change last year and has been rebooted multiple times.'"