This Month
As Dusk Falls is Launching Next Month With Co-Op Support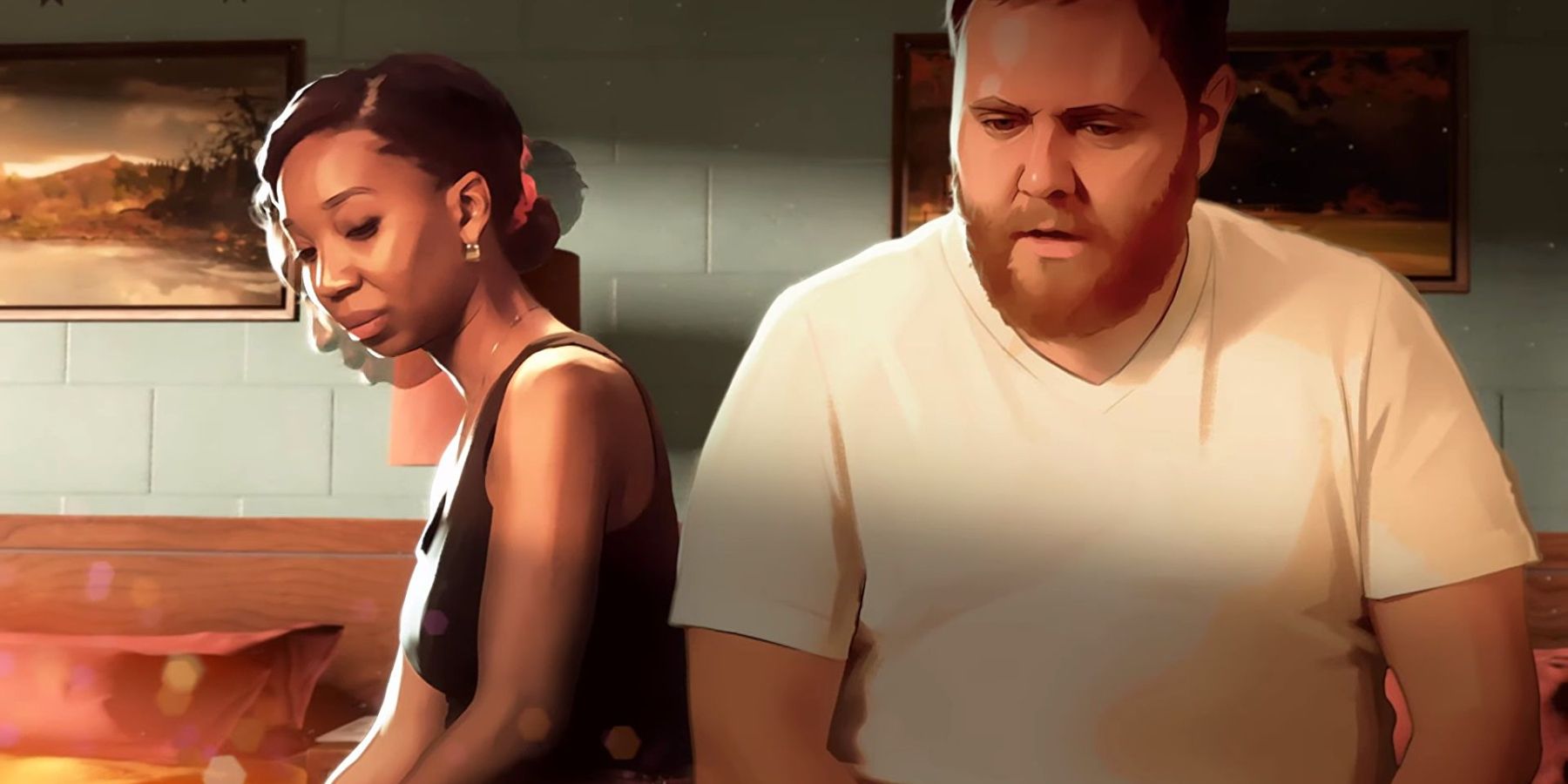 As Dusk Falls developer Interior/Night is shedding more light on how users can play its new project with multiplayer support for up to eight people.
While several games were talked about during the Xbox and Bethesda showcase on Sunday, one of the most unique and exciting might be As Dusk Falls. The interactive narrative story got a full trailer during the weekend event that not only announced As Dusk Falls' long-awaited release date but also that it will have multiplayer support.
The newest project from developer Interior/Night was first announced back in 2020 as an Xbox Series X console exclusive, and since that first reveal, bits and pieces about the game have been trickling out here and there. Those trickles had included hints that As Dusk Falls was getting closer to release, thanks in no small part to the increased chatter around the title in the last few months alongside an official rating from the ESRB.
RELATED: Tell Me Why Release Date Confirmed With Emotional Trailer
On Sunday, the new trailer showed off in-game scenes meant to shed some more light on what players can expect as far as the game's story, as well as its engaging art style. The video also divulged that the game will have multiplayer support and will allow as many as eight people to play the game together.
Just how the multiplayer aspect of As Dusk Falls will be carried out is still a bit of a mystery. However, this wouldn't be the first narrative-driven game to potentially have a couple of different options when it comes to playing with someone else. Man of Medan changed how this type of game usually works by offering up a multiplayer mode that only allowed certain players to see certain parts of any given scene if they were playing online together. On the other hand, it and the other Dark Pictures titles also allow a couch co-op mode.
The answer to how As Dusk Falls will handle eight different people playing at the same time is, luckily, right around the corner as well. Another big part of the announcement from Interior/Night is that the game is coming to Xbox Game Pass next month.
While this new narrative drama game that centers around a group of people in a small town will be arriving next month, there's still plenty to learn about the title before its launch. Last month, it was hinted at that the game might either be the first in a series or the first installment of a larger title as it was officially dubbed As Dusk Falls Season 1. Xbox Game Pass users will be able to check out what mysteries the game holds shortly.
As Dusk Falls is coming to PC, Xbox One, and Xbox Series X/S on July 19.