This Month
Biggest Video Game News Of The Week (June 11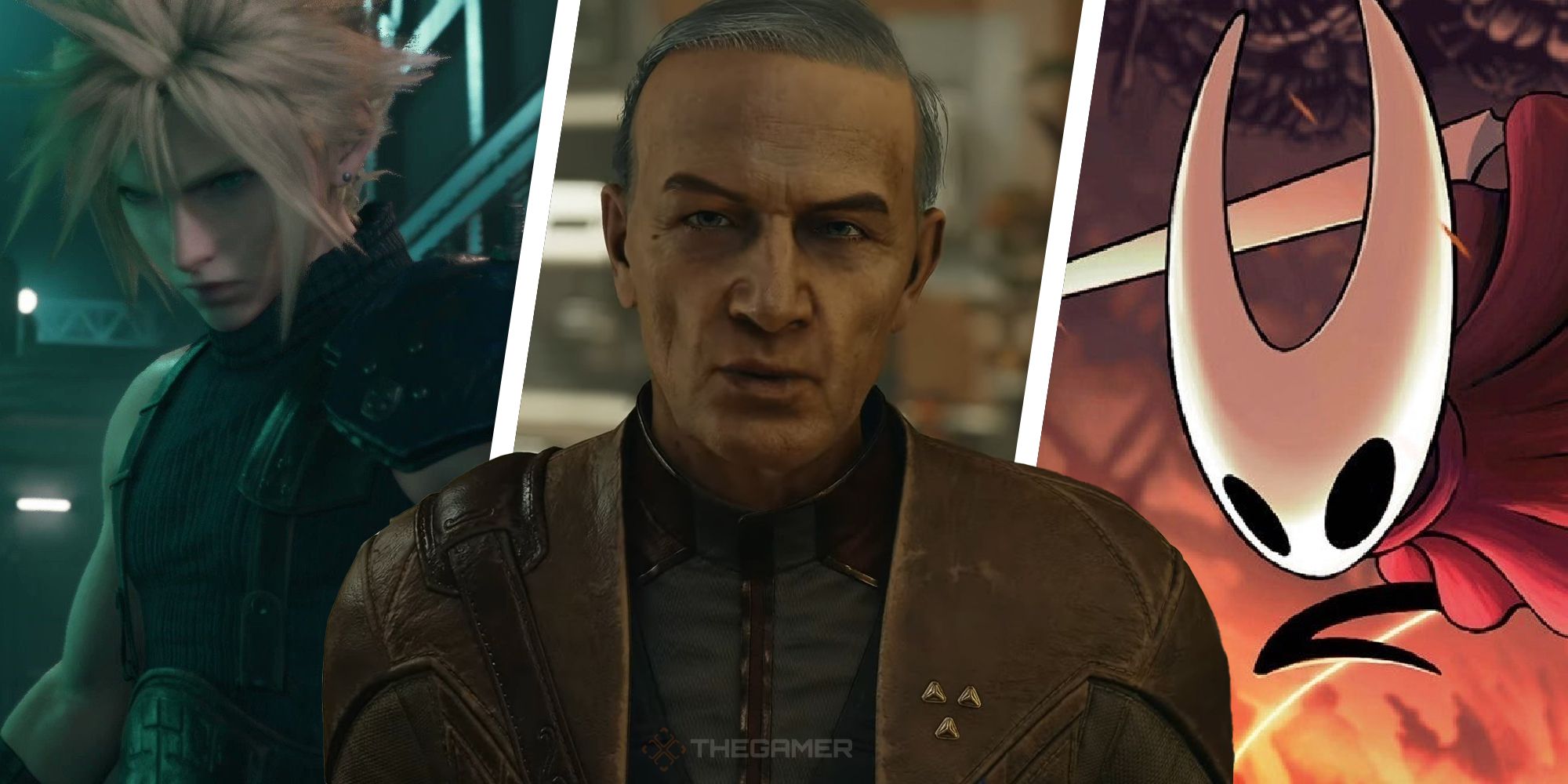 The last seven days in video games have been some incredibly busy ones. Not just because the start of that run caught the tail end of Summer Game Fest's opening weekend, but also because the news from that weekend continued to gather momentum, Final Fantasy 7 turned 25, and the revamped version of PlayStation Plus finally arrived in the US. That seems like as good a place to start as any as we break down all of the biggest stories from the past week in gaming.
RELATED: TheGamer's Best Features Of The Week: Starfield's Size, The Last Of Us Remake, And Devolver's Showcase
PlayStation Plus Is Now Available In The US
The rollout of PlayStation's new tiered PS Plus system began last month, and it has been gradually arriving around the world as Sony attempts to iron out all of its issues. Monday marked its arrival in the US, beginning what will likely be the biggest test for the service so far, and for the foreseeable future. Unlike its launch in Asia where those who stacked their subscriptions were faced with lofty fees, PS Plus's arrival in the US appears to have been relatively smooth. More games across its Extra and Premium tiers have emerged, and unless you were silly enough to buy Tekken 2 when it was accidentally listed for $9,999, then you've probably had a great first week with the new PS Plus.
Starfield And Its 1,000 Planets
Xbox and Bethesda's joint showcase might well have been the highlight of Summer Game Fest's opening weekend. The biggest takeaway from it was the boatload of new information revealed about Starfield. After the dust had settled, the discourse surrounding the reveal that Bethesda's next epic will include more than 1,000 planets could begin. Todd Howard boasted about that like it's a good thing, but not everyone agrees. Even though Starfield won't be here until 2023, those who plan on picking it up are already worried Bethesda has opted for quantity over quality. Elsewhere on the Starfield front, the game was confirmed to use procedural generation, and its main story will be 20 percent bigger than Skyrim's.
More On Redfall
Starfield wasn't the only reason that if you skipped the Xbox showcase, you missed out. The console creator's 2022 slate is looking a little thin, but 2023 is going to be a big year for Xbox. Redfall will be arriving around the same time as Starfield, and we now know a lot more about it. Early days yet of course, but Redfall very much feels like another hit from Arkane following Deathloop. The only fear potential players appear to have right now is Redfall's co-op. The team behind it revealed only the party leader's campaign progress will be recorded, which could result in you having to play certain parts of the game multiple times.
Hollow Knight: Silksong Is Coming (We Promise)
The hits really did keep on coming during that showcase. Hollow Knight fans have been waiting for Silksong, the DLC that will eventually become a sequel, for a very long time. And as hinted at and rumored ahead of time, Silksong really did make an appearance on Sunday, with a new trailer and a look at some gameplay. However, still no sign of a release date, which is really what everyone was hoping to see. On the bright side, the gameplay reveal was followed up with an assurance that Silksong will be here within the next 12 months. That most likely means so point in the first half of 2023 barring any delays.
Final Fantasy 7's 25th Anniversary
There hasn't been a Direct or State of Play that wasn't hyped up too much ahead of time. Final Fantasy 7 fans did the same prior to Thursday's anniversary stream, but to the surprise of everyone who tunes into these sorts of things, it actually delivered. Despite being a very short show, Square Enix managed to cram an awful lot in. Not just news about its FF7 mobile games, but the reveal that Crisis Core is getting remastered, and even major news about the next chapter of Final Fantasy 7 Remake. The next game will shake the remake tag in favor of Rebirth, and it was also confirmed there will be a part three coming down the line.
Dragon's Dogma 2 Announced
Final Fantasy 7 fans who love Dragon's Dogma had a tricky decision to make on Thursday. For some strange reason, Capcom decided to celebrate the latter's tenth anniversary at the same time as the former was marking its 25th. Since Dragon's Dogma doesn't have nearly as much history as FF7, there was never going to be quite as much news. There was one big reveal though. Confirmation, finally, that Dragon's Dogma is getting a sequel. No trailer, no release date, in fact, little more than the sequel's logo on a t-shirt, but that was enough.
NEXT: Ground Zeroes Wasn't Just A Glorified Demo, It's One Of The Best Metal Gear Solid Games Ever Made