This Month
Skyrim Was One of the Top Selling Games Last Month Despite Being Over a Decade Old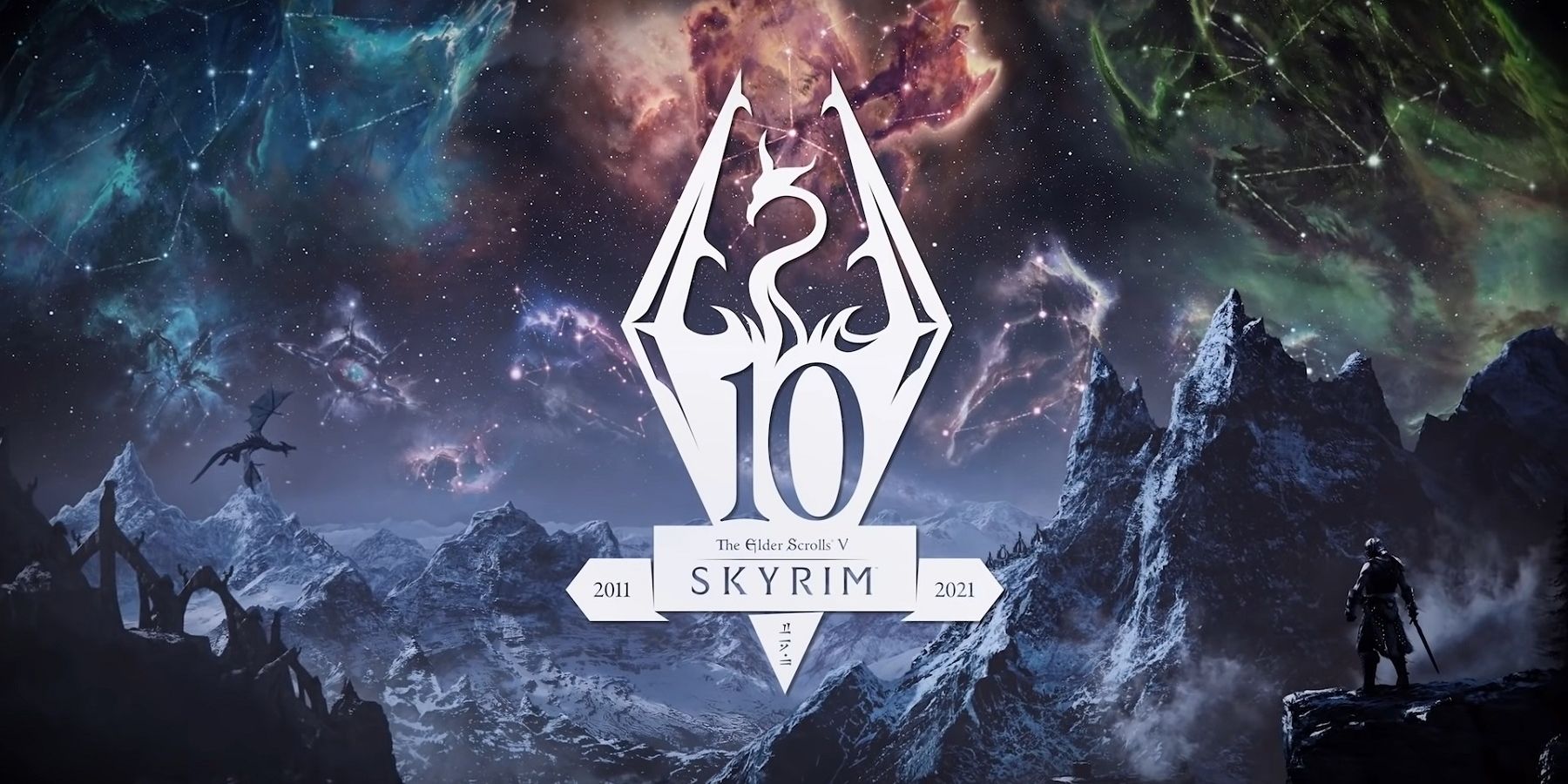 The NPD Group shares monthly reports of the market performance of the video game industry in the US. The data for May 2022 reveals that it was a slow month for gaming as sales were down 19% year-over-year across hardware, games, and accessories. It also shows that May 2022 marked the lowest consumer spending since February 2020.
In addition to an overall look at the industry, The NPD Group reports on hardware sales and the top 20 best-selling games every month in the US. Nintendo Switch comes out on top in both unit and dollar sales for May 2022, with Elden Ring being the best-selling game for the month. Following it are LEGO Star Wars: The Skywalker Saga and Nintendo Switch Sports, but the sales chart for May 2022 features a surprising entry.
RELATED: Skyrim Courier Tries to Deliver Message at Ridiculously Dangerous Time
As per the data shared by The NPD Group, The Elder Scrolls 5: Skyrim was among the top 20 best-selling games in May 2022 in the US. Skyrim took the last spot in May and was ranked 34 in April 2022. The chart also features other older games, such as 2019's Call of Duty: Modern Warfare and Super Smash Bros. Ultimate, but none as old as Skyrim, which celebrated its 10-year anniversary in November last year. The Elder Scrolls 5: Skyrim is one of the most popular games of all time, but its longevity still comes as a surprise.
While Bethesda has re-released the game several times over its lifespan, this is the first time it has been a part of the top 20 best-selling list since November 2017, which marked the Switch version's release. Last year's The Elder Scrolls 5: Skyrim Anniversary Edition for PS5 and Xbox Series X was not a part of the top 20 best-selling games for November 2021.
It should be noted that these charts are based on dollar sales, and Skyrim is probably cheaper than the other games on the list, making its performance even more impressive. It also has the benefit of being the latest mainline entry in The Elder Scrolls series, as The Elder Scrolls 6 is currently in pre-production.
On the other hand, few new video games were released in May, so it had relatively little competition. As seen in the image, only one new title, Evil Dead: The Game by Saber Interactive, was a part of the top 20. The rest of the list comprises popular releases from 2022 and blockbuster franchises like Call of Duty, FIFA, and Pokemon.
The Elder Scrolls 5: Skyrim – Anniversary Edition is out now for PC, PS4, PS5, Xbox One, and Xbox Series X/S.
MORE: Starfield Definitely Seems Like Skyrim, Fallout in Space
Source: IGN