This Week
Chris Evans Wants Toy Story's Rex to Get a Solo Movie Next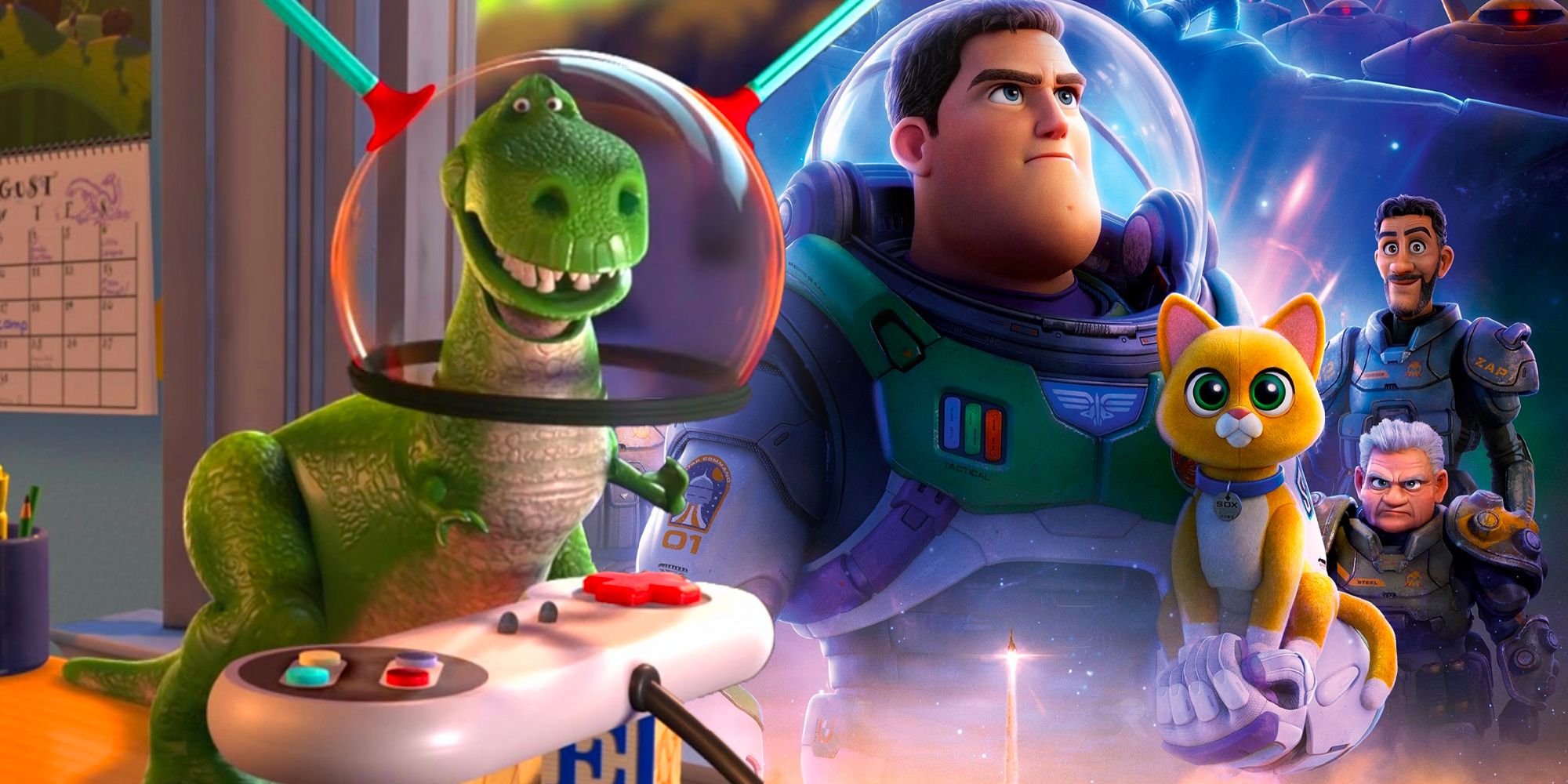 Lightyear voice actor Chris Evans thinks Andy's dinosaur Rex should be the next Toy Story character to get an origin story spinoff movie.
Warning: Spoilers for Lightyear
Lightyear star Chris Evans wants Rex to be the next Toy Story character to get his own solo movie. Rex, voiced by Wallace Shawn, first appeared back in 1995's Toy Story and has since appeared in all three of the sequels as well as various shorts and video games. The green dinosaur was one of Woody's most trusted friends and belonged to Andy Davis before he went off to college and gifted his toys to Bonnie at the end of Toy Story 3. Rex is currently still enjoying his time being one of Bonnie's toys and was last seen in the Forky Asks a Question episode "What is Time?"
With Woody venturing off with Bo-Peep at the end of Toy Story 4, it seemed like Disney was taking a break from the franchise. However, in December 2020, at Disney Investor Day, it was announced that an all-new Toy Story movie was heading to theaters titled Lightyear. The film controversially cast Evans over Tim Allen as the voice of Buzz, with the studio explaining Lightyear is the movie Andy watched in theaters back in 1995. Despite Lightyear not receiving as much praise as previous Toy Story adventures, Lightyear has still received positive reviews, which opens the door for sequels and more spinoffs in the universe.
Related: Where To Spot Pixar's Pizza Planet Truck Easter Egg In Lightyear
Pixar has yet to officially confirm Lightyear 2 or another spinoff, but Evans thinks Rex should be the next Toy Story character to get an origin story. In his recent puppy interview with Buzzfeed Celeb, when asked which character should get a solo movie next, the actor responded, "I guess Rex. Rex would be a good movie, right?" before reaffirming his answer with the young pups crawling on him. To see Evans' response while he is playing with puppies, check out the video below:
Click here to watch the video on YouTube
Lightyear is the start of a new direction for the Toy Story franchise, but it isn't known what Disney's plans are going forward. Lightyear 2 seems like a strong possibility depending on the first movie's box office. A Star Command TV show could also be an option if the studio isn't as confident in bringing another movie to the big screen. Rex is just one of the many characters that could get a spinoff, yet the most logical choice would be Woody. In the Toy Story universe, Woody was already part of a show called Woody's Round-Up, so this could be a way to continue the franchise without continuing past the events of Toy Story 4. That being said, recasting Tom Hanks would potentially be an even tougher sell than recasting Allen was.
Rex is one of the most beloved characters from Toy Story, but it's hard to imagine the character getting a featured-length film. However, that isn't to say Rex couldn't have a future in the Lightyear universe. Time travel was a significant component of the Buzz Lightyear spinoff, and Zurg even revealed that he had the power to go back in time. Should it fit into Lightyear 2's narrative, the characters could travel back to prehistoric times to meet Rex. But with Lightyear just hitting theaters this week, it's a bit too early to tell what Disney's plans are for future Toy Story films.
More: Lightyear Ending Explained (In Detail)
Source: Buzzfeed Celeb
Chris Evans Credits RDJ As The Actor He's Learned the Most From
About The Author