Wii U
Xenoblade Chronicles 3 – Aionios (Video)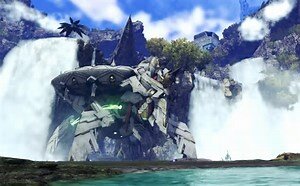 Xenoblade Chronicles 3 is coming out on July 29th. Nintendo had a video today that showed off the game's world Aionios. Check out the video below.
Aionios looks like a vast and beautiful world much like the first Xenoblade game had. Of course, Xenoblade Chronicles 3 graphics are even better than the first (or second) game. The creatures look amazing and so do the giant ancient robots. There is even a small hint of a town in this trailer!
Xenoblade Chronicles 3 looks amazing! Are you looking forward to it? Stay tuned to GamesReviews.com for even more coverage of this game as its release date draws near.
Oh and by the way, if you want to get the special edition of Xenoblade Chronicles 3, that will be available for pre-purchase tomorrow only on the My Nintendo Store!