Coming Soon
DC Justice League Game Teased, Coming To Switch Next Year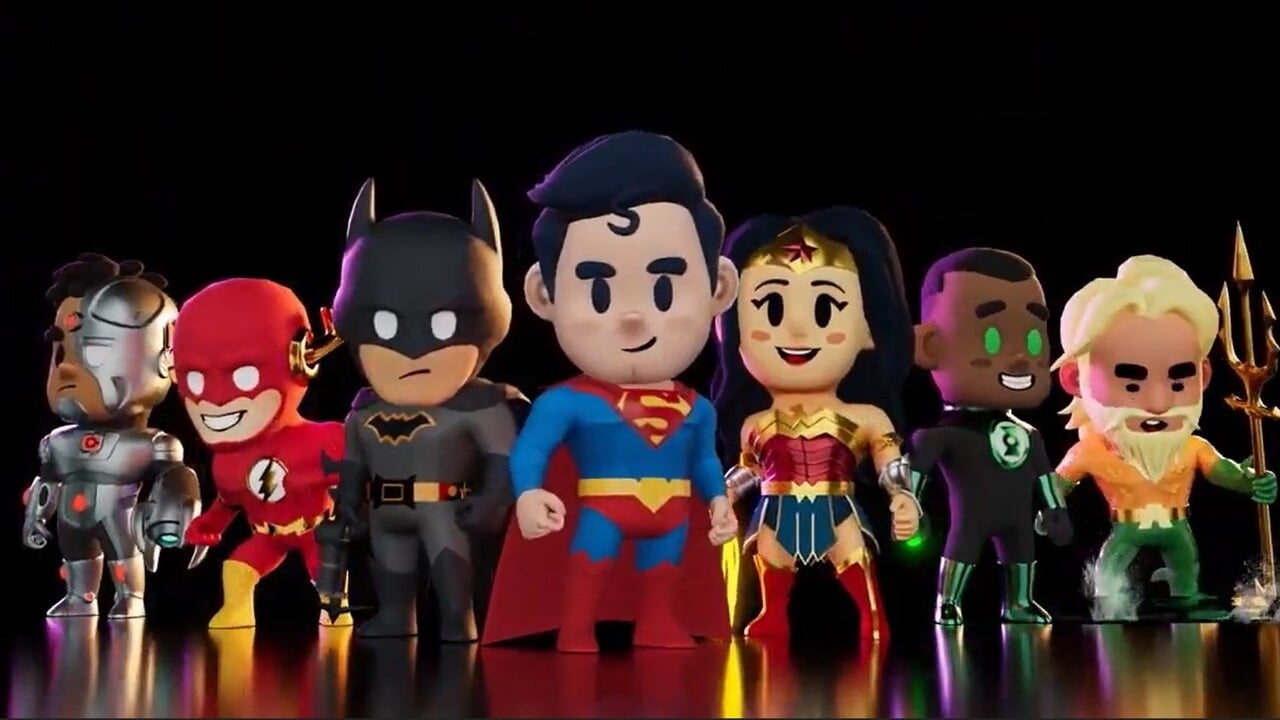 In today's OG Unwrapped presentation publisher Outright Games revealed its upcoming line-up of family-friendly titles, including Star Trek Prodigy: Supernova, Paw Patrol Grand Prix and Dragons: Legends of the Nine Realms among others. The presentation finished with a short teaser for another game scheduled for 2023, and it's a DC Justice League game.
Developed by PHL Collective, this multiplatform title is described in the official blurb as a 1-2 player action-adventure title, but beyond that little is known. The teaser featured cute-looking, Funko Pop-esque (although they are original designs) versions of stalwart DC characters like Batman, Superman and Wonder Woman, but no gameplay was shown and the publisher was tight-lipped on further details.
We do know that you'll be fighting villains from the DC universe (also the Earth is round and the sky is blue) and that it won't feature microtransactions. Here's an FAQ that the publisher put out:
What more can you tell us about the game?!
We can't say too much at the moment other than the game is going to be a big action adventure with some of the most iconic Super Heroes on the planet! We'll be announcing more soon so watch this space
Which of the DC super heroes are included in the game?
You will be able to play as some of the most iconic Justice League members as you take on some of the most powerful villains in the DC universe.
Are any voice actors from the show present in the game?
We'll share more on the voice actors soon!
Is there in-game paid content?
There is no paid in-game content in this title.
Will there be DLC?
We are looking into DLC opportunities, but nothing is confirmed at this point.
What age rating is it?
The game is aimed at 10+ – it's going to be a great one for older family and friends to join in!
Holy DC licence, Batman! What do you think this game will entail? Let us know in the usual place.
Note. The above article has been updated with a modification to the previously stated game title at the request of the publisher.