Last Week
Call of Duty Studio Infinity Ward Working On Open-World RPG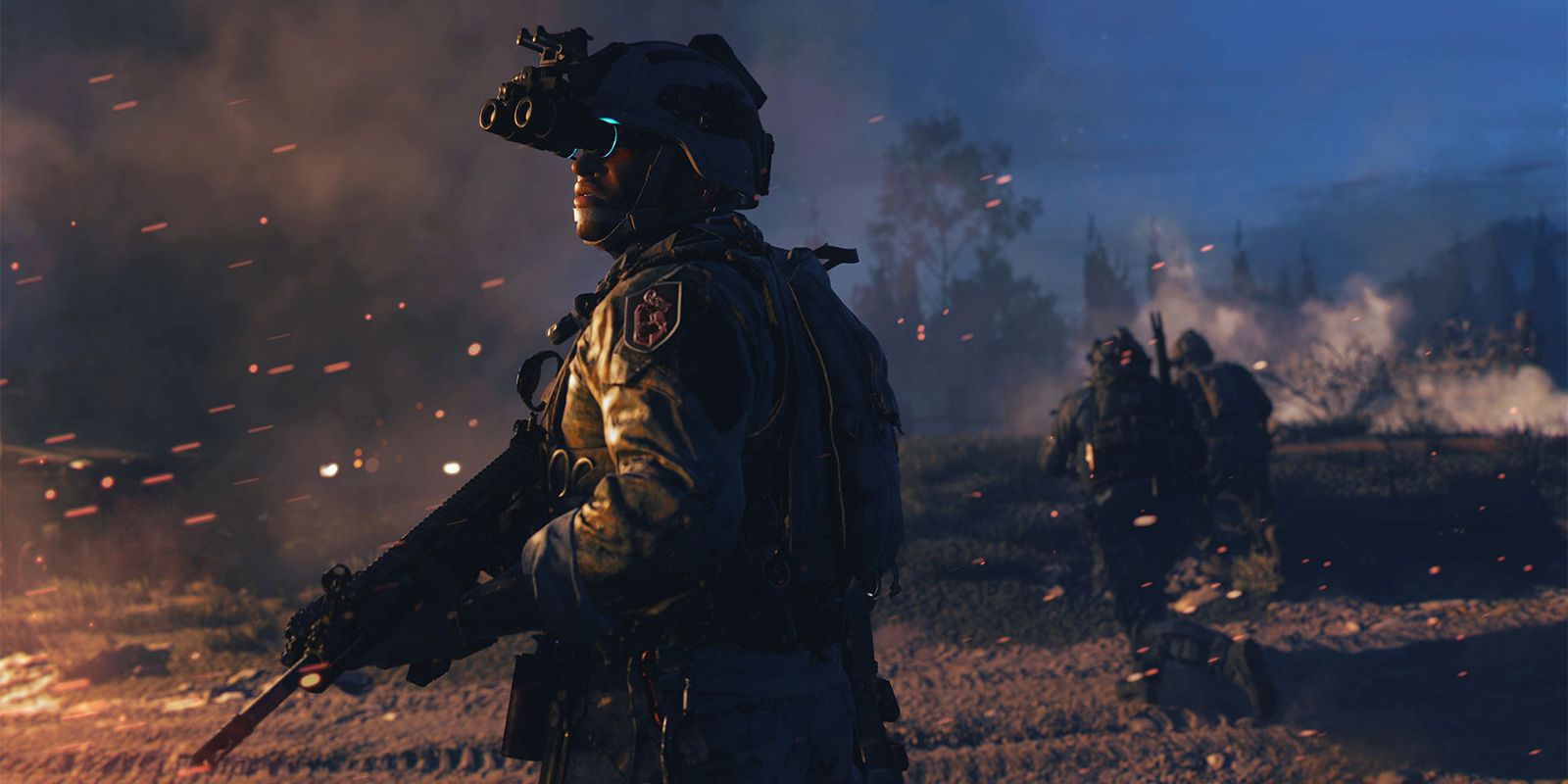 Infinity Ward, one of the Call of Duty developers, is reportedly working on an unannounced open-world RPG, described in a job listing as a AAA game.
It appears that Infinity Ward might be taking a break from the Call of Duty franchise, as the studio is seemingly developing an open-world RPG. This year, Infinity Ward is releasing Modern Warfare 2, while Warzone 2 is expected to follow sometime after, suggesting that it will still take a while until the studio officially reveals any information regarding another game.
Call of Duty: Modern Warfare 2 was fully revealed last week via a debut trailer. The video focused on story cinematics and returning characters rather than actual gameplay, which is part of the reason why the Modern Warfare 2 reveal trailer received mixed reactions from fans. A proper demonstration followed shortly after, but the initial announcement left gamers wondering if they would see any gameplay footage of the anticipated Call of Duty instalment. With both Warzone 2 and Modern Warfare 2 coming this year, there's likely to be more gameplay revealed soon.
Related: Modern Warfare 2 Will Be The Most Advanced CoD, Says Activision
As spotted by Redditor TheExeFiles (via GamesRadar), Call of Duty developer Infinity Ward was reportedly hiring for an unannounced AAA project, which was described as an unannounced AAA open-world RPG. Unfortunately, the job listing is no longer available, however, thanks to TheExeFiles' Reddit post and an additional backup by leaker CharlieIntel on Twitter, the listing has once again surfaced. Looking for a Narrative Director for the posting suggests the company is developing more than Modern Warfare 2 and Warzone 2, though details are sparse. The applicant's responsibilities included creating the game story, characters, and lore in cooperation with writers, quest designers, and a gameplay team. Additionally, the job's description mentioned directing motion-capture sessions and building a cinematics team. It is also worth noting that the job was opened at Infinity Ward Poland, which might suggest that the Polish department is the one to handle the rumored RPG.
Should Infinity Ward's mysterious RPG happens to utilize a modern or near-future setting with appropriate weapons, the gunplay will be in good hands thanks to the developer's prolonged history with the Call of Duty franchise. Modern Warfare 2's intense gameplay demonstration is the perfect proof that the studio is capable of creating engaging combat sequences. In showcasing a whole mission in the video, fans were able to get a taste of the thoroughly updated and realistic graphics of the upcoming game.
Considering Infinity Ward's expertise in FPS video games, it's rather unusual that the studio could be shifting towards a role-playing experience. However, as several departments are operating under the company's name, it shouldn't be that much of a surprise that some of them could be exploring other genres than shooters. It remains to be seen what the alleged open-world RPG turns out to be and if it ever reaches a state solid enough to be announced and advertised. But the sole idea of a shooter-oriented studio diving into challenges of RPG development is exciting on its own.
Next: Dying Light Team Announces Open-World Fantasy RPG With Former CDPR Devs
Source: TheExeFiles/Reddit, CharlieIntel/Twitter (via GamesRadar)
Pokémon Scarlet & Violet's Newest Pokémon Designs Are All Rip-Offs
About The Author