Latest News
WATCH: Rare 1992 Television Show Serves Up the Ultimate Video Games Fantasy in Just 30 Seconds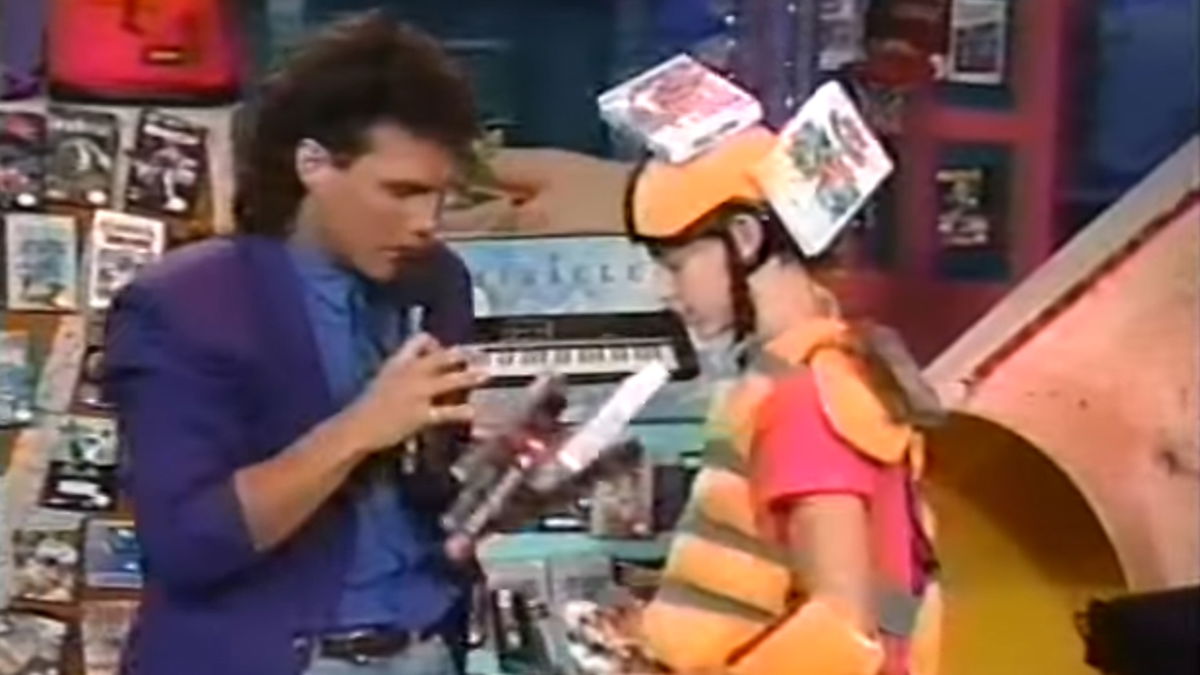 Every gamer dreams that one day they can grab whatever games they want from a big. But most will think it's only a dream which can never happen. However, that's not the case, as something like this once happened.
ADVERTISEMENT
Article continues below this ad
There was an American TV series back in the 1990s that turned every gamer's dream into reality. In the 1992 game show Video Power, the contestants participated in various rounds. But the Bonus Round was the most interesting.
ADVERTISEMENT
Article continues below this ad
The Bonus Round was for the winning player, who got 30 seconds to run through a maze. They had to pick up as many video games as possible in the maze. Further, they can stick those games to their Velcro vest and helmet. And if the player reaches the finish before the timer stops, take home everything that the player picked in the maze.
WATCH THIS STORY: From Call Of Duty To Minecraft: Ranking The Highest–Selling Video Games of All Time
The clips of the game show went viral and shocked many present-day gamers about the existence of such a game show. Undoubtedly, this game show is heaven for gamers. And they would love to take part in a competition like Video Power.
What are the most-awaited games in 2022?
The month of June was full of many showcase events where many video games were developers raised curtains from many awaited games. There were many sequels to fan-favorite games and some new video game titles.
The fans eagerly await the God of War Ragnarok, the sequel to the 2018 God of War game. The action-adventure game is set to release in November 2022, but the Santa Monica Studio hasn't confirmed the date.
ADVERTISEMENT
Article continues below this ad
Aside from the GOW sequel, fans are waiting for some Playstations games to get a PC version like The Last of Us Part I and the MARVEL's Spider-Man. Further, MARVEL will also release the Midnight Suns for multiple platforms.
Then there is also the sequel to the rebooted Call of Duty Moder Warfare game. It is going to release on October 28. Fans are also eagerly waiting for Gotham Knights, which is releasing on October 25.
ADVERTISEMENT
Article continues below this ad
Not to forget, Pokemon Violet and Scarlet will also release for Nintendo Switch during the 2022 Holidays. These are just some of the most-awaited games as there are many more games releasing this year. Are you excited to play these new video games releasing in 2022?