Latest Reviews
Shredder's Revenge' and Today's Other Releases and Sales – TouchArcade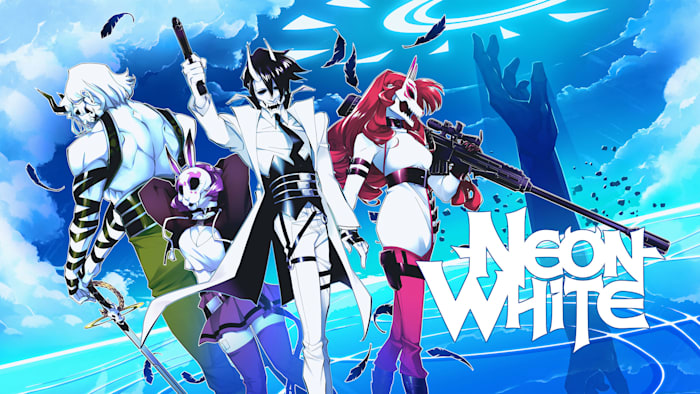 Hello gentle readers, and welcome to the SwitchArcade Round-Up for June 16th, 2022. In today's article, we've got a ton of new releases to check out. There are some real heavy hitters here, including the outstanding Teenage Mutant Ninja Turtles: Shredder's Revenge. Our pal Mikhail has been a busy beaver and has a full review for one of today's releases ready for you to enjoy. After reading his thoughts on the spiffy new Neon White, we'll head into the new release summaries and finish things up with the usual lists of new and expiring sales. Let's go to work!
Reviews & Mini-Views
Neon White ($24.99)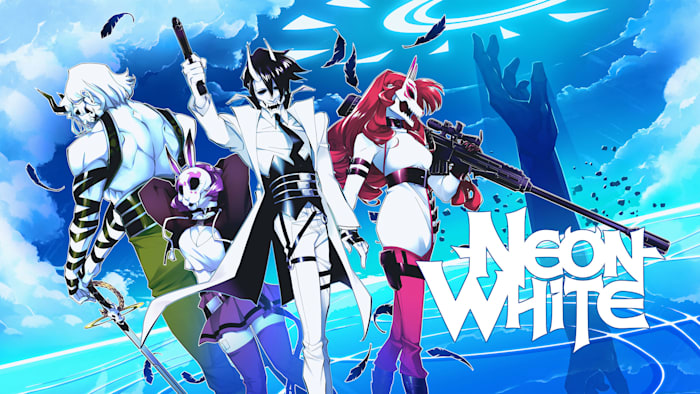 Annapurna Interactive used to be a publisher that constantly released games I would adore. Over the last few years, there have been a few releases that didn't click with me as much as prior titles, but Annapurna Interactive being involved means I pay attention. For Neon White from Angel Matrix, I avoided looking into the game too much to be surprised. When I booted up Neon White last week on Nintendo Switch, it reminded me of the kind of games I wanted to see more of from Annapurna Interactive.
Neon White from developer Angel Matrix blends in a few gameplay styles together for a unique experience. It feels like the developers took bits from Ghostrunner, No More Heroes, Paradise Killer, and added their own spin on things to make it feel fresh throughout. This first-person speedrunning shooter involves parkour, cards, combat, and brilliant music. You play as Neon White, an assassin, who is trying to slay demons to climb the ranks to live in heaven. The game features a surprising amount of voiced story that is mostly good with some moments that made me hit the fast forward button. Overall, the story itself is well done with great voice acting.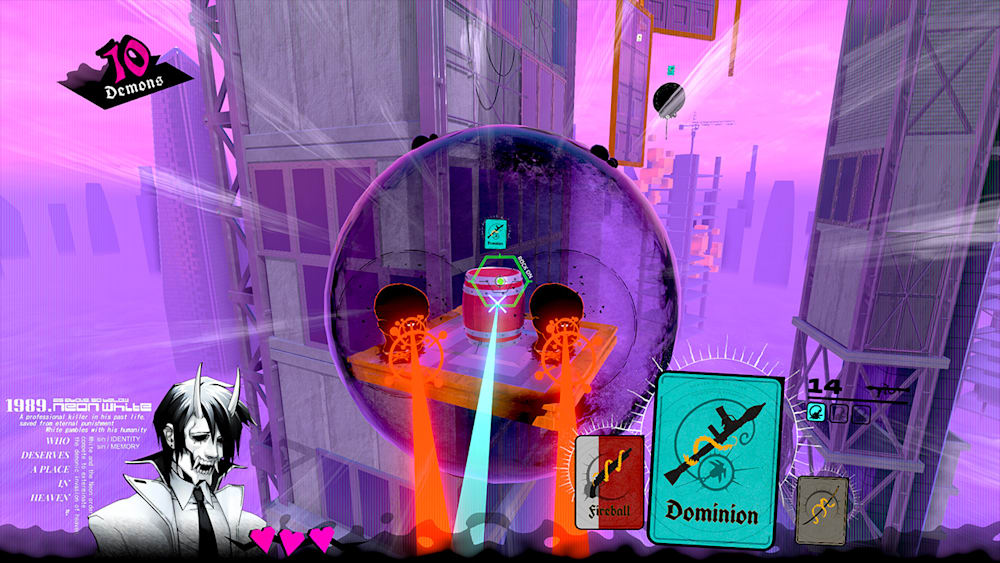 The core gameplay involves you taking down demons, collecting cards that serve as weapons and traversal tools. Each level has its own puzzle-like elements that make you learn the ins and outs of the tools you pick up, and almost every level is excellent. I had a few later on that were a bit annoying with some enemy placement, but there are far too many brilliant levels in here for the few annoying ones to sour me on things.
When I just booted up the game and did the tutorial, I was afraid I might end up with motion sickness if the game ran badly on Switch given the fast pace and first-person perspective. Thankfully, the 60fps target helps and the game never felt too bad even when it did drop in busier moments in some levels and later on in the game. I love the gyro implementation and played the whole game almost exclusively docked with gyro controls on my Nintendo Switch Pro Controller.
Barring performance, visuals in Neon White remind me of Paradise Killer in a good way. The overall image quality is a bit blurry docked, but the aesthetic scales well. Hopefully future patches can improve the resolution when docked. On handheld, this is less noticeable and the striking use of colors looks very nice on my Nintendo Switch OLED model. The character designs and the animations are also awesome throughout Neon White.
I've said this for a few games so far, but Neon White is one of this year's biggest surprise releases for me. It kept impressing and surprising me as I got deeper into it, and I can't believe how much voice acting, story content, and extras this game has even after the ton of levels it includes. Leaderboards, replay value through objectives, and more make Neon White's already exceptional gameplay worth coming back to again and again as you try and beat your friend's high scores or chase the global leaderboards.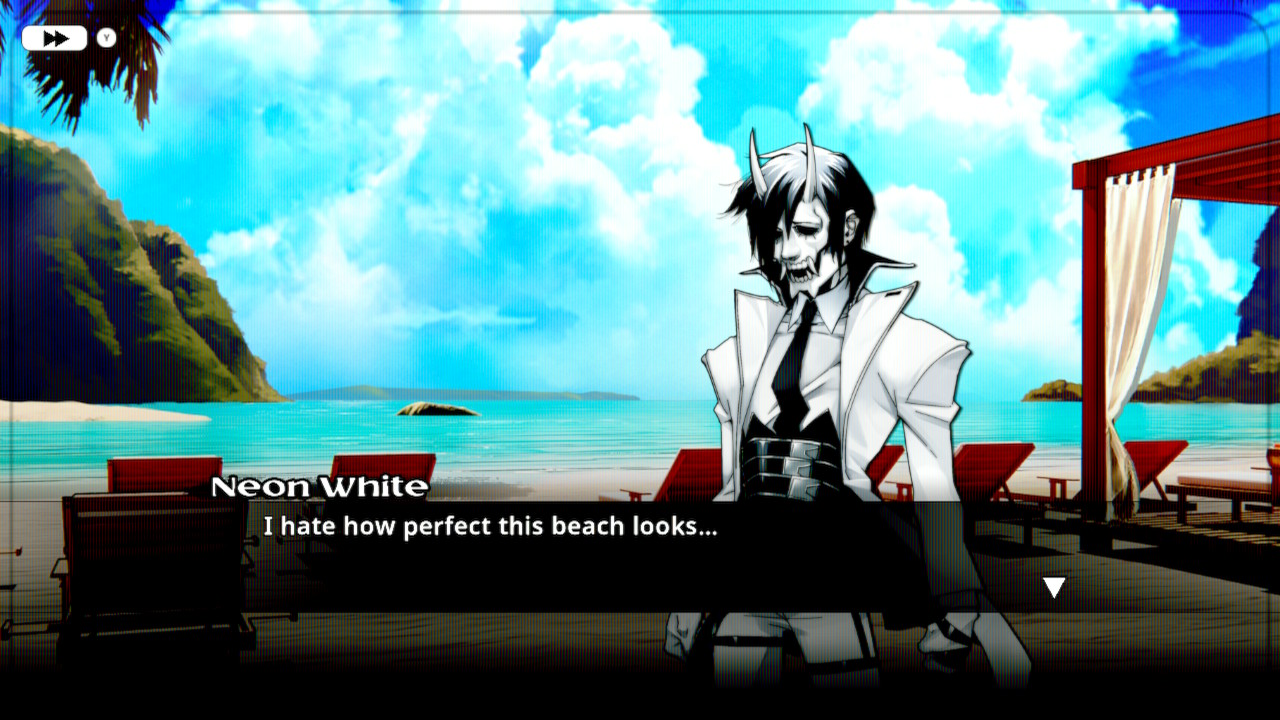 Neon White joins OlliOlli World and TMNT Shredder's Revenge as the best indie games of the year by far and all of them play brilliantly on Nintendo Switch. This has to get a physical release and I can't wait to replay it all on Steam Deck when it unlocks on PC. -Mikhail Madnani
SwitchArcade Score: 4.5/5
New Releases
Teenage Mutant Ninja Turtles: Shredder's Revenge ($24.99)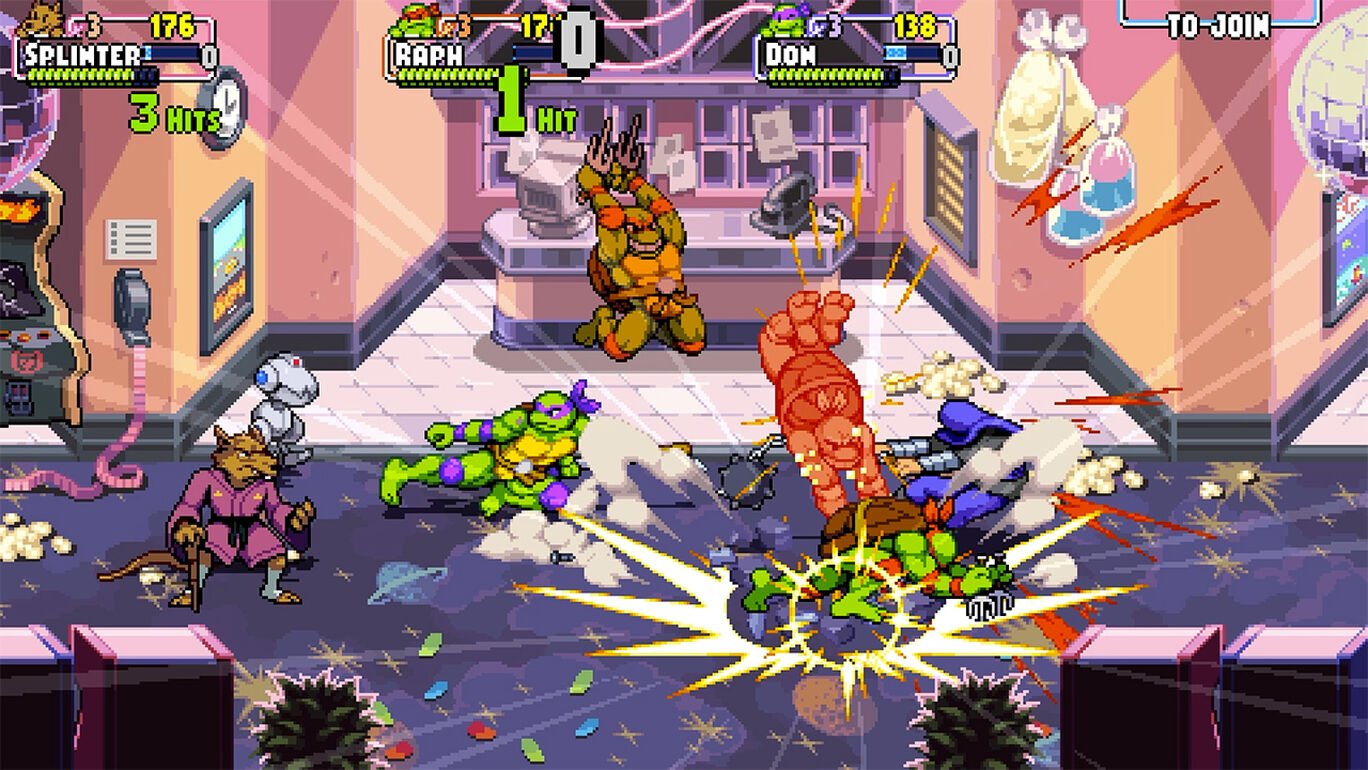 SwitchArcade Highlight!
It feels like we've been waiting for a long time for Dotemu and Tribute Games' Teenage Mutant Ninja Turtles beat-em-up, but Shredder's Revenge is finally here. It's here, and it's utterly magnificent. I was a bit skeptical of this game because, well, most of the time games that aim at following up the classics of gaming history just can't quite measure up. But Shredder's Revenge absolutely does. I think it's even better than Konami's Turtles in Time, and I'll have a review for you soon that details why. If you love the Turtles, especially in their 1987 animated series form, or you just enjoy beat-em-ups, you have got to get this game.
Neon White ($24.99)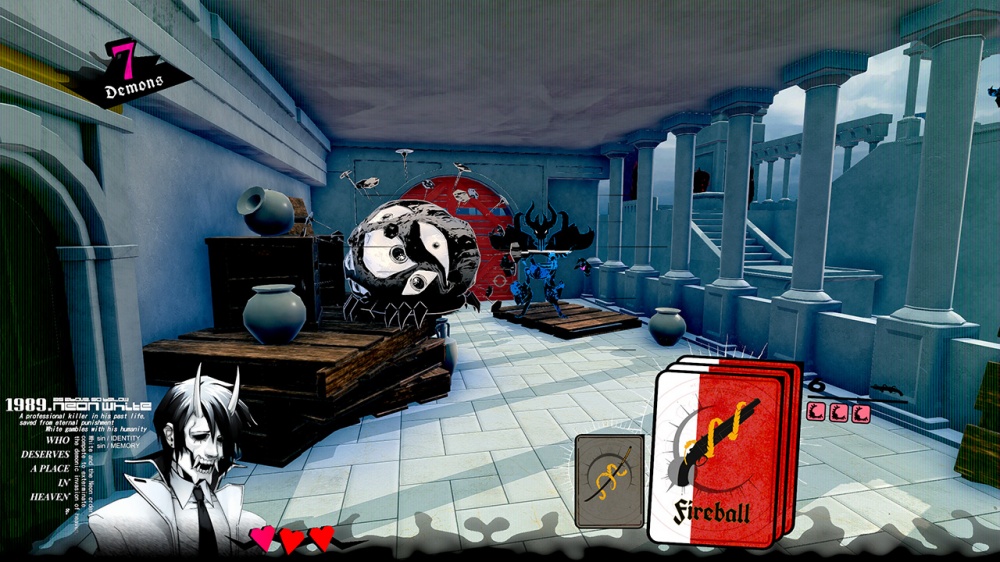 SwitchArcade Highlight!
There's a whole review up there explaining why this game is cool, so I won't spend too many words trying to further convince you. A rather unique blend of gameplay mechanics wrapped up in the level of stylish presentation we've come to expect from the games Annapurna publishes.
Horgihugh and Friends ($29.99)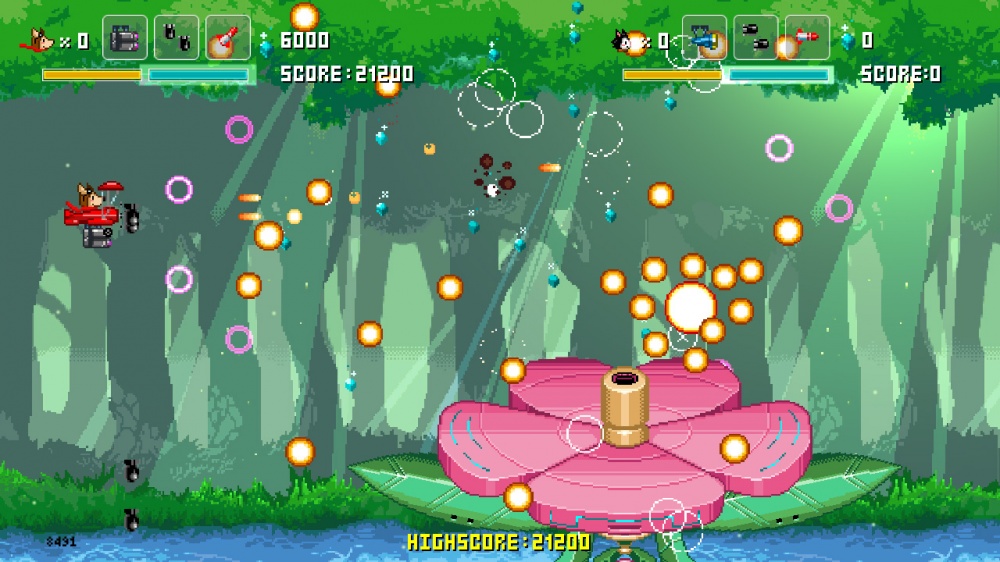 A side-scrolling shoot-em-up featuring an adorable doggy pilot, Horgihugh And Friends is a slightly mellower take on the Gradius formula. Keep your eyes on your foes, mind the terrain and its hazards, and don't die or else you'll lose all of your power-ups. It's a decent enough game, but I fear at its asking price it may not have enough meat on its bones to satisfy. Although you can have two pilots in the air at once, this is a single-player affair. You can just control two ships at once.
Blackguards 2 ($14.99)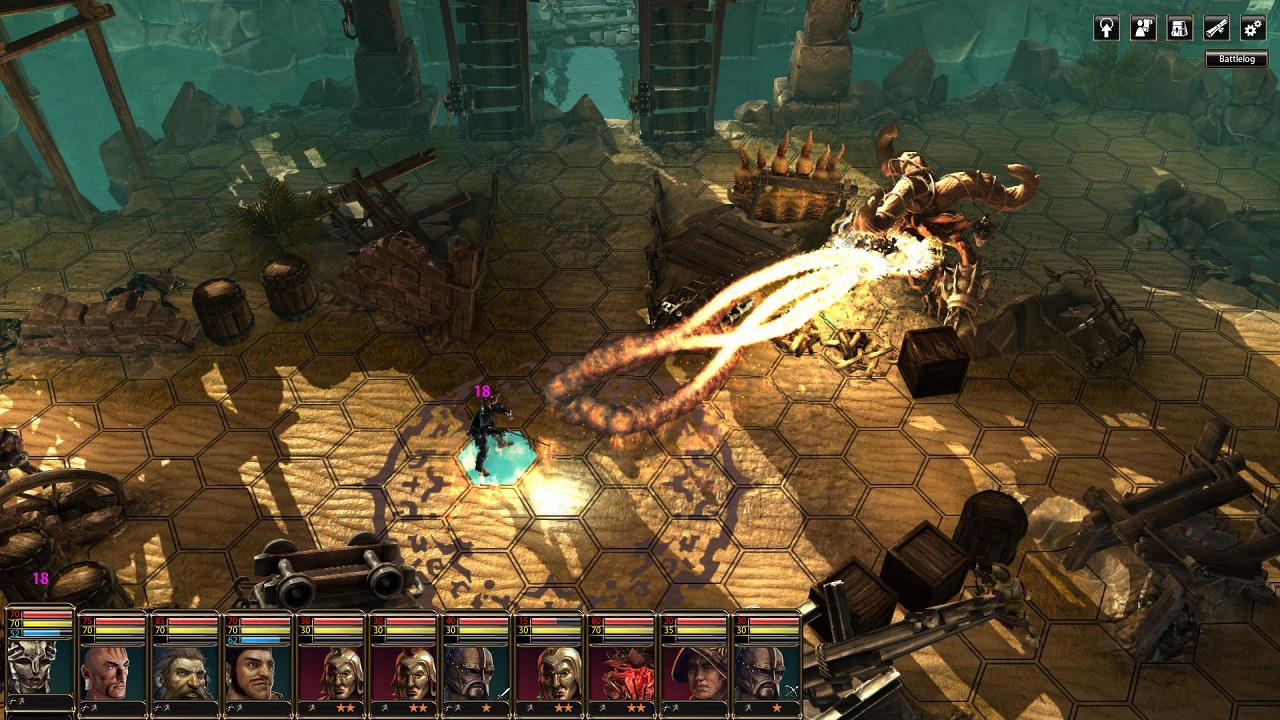 Blackguards 2 is hoping you have room on your plate for another turn-based tactical game, albeit one that has seen mixed reviews from players on other platforms. Anyway, you have to recruit a team of mercenaries and follow a lengthy, twisting story. You can have up to twenty characters in your party, and there are multiple endings awaiting you depending on your choices through the game's twenty hours or so. I mean, it has hex grids, how could it go wrong?
Crazy Chicken Xtreme ($24.99)
It's Moorhuhn, under the other name the series tends to go by. This goes back to the roots of the series, presenting a first-person gallery shooter of sorts where you are hunting the wacky birds around a variety of locations. Use a small selection of weapons to take them out in a forest campsite, a knight's castle, or a medieval marketplace. There's a local multiplayer mode, and you can compare your best scores with others via online leaderboards. Hey, there are worse ways to kill some time.
Arcade Archives Space Seeker ($7.99)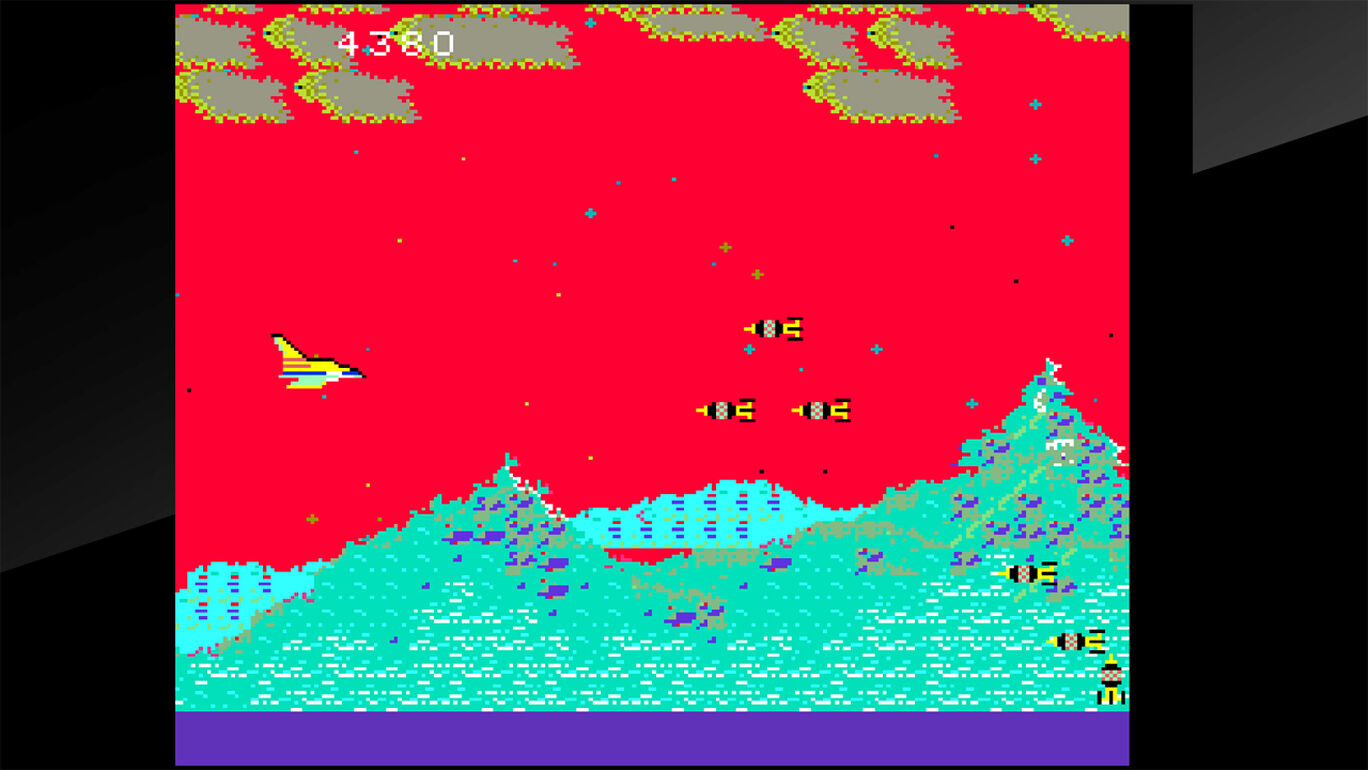 Recently seen in the Taito Milestones collection, Space Seeker is a 1981 game with a rather unique design. It has some typical side-scrolling shooting bits as in the above screenshot, but there's also a strategic component where you need to decide which of the enemies you want to engage and when. Certainly an interesting game, but I don't know if I would call it a very good one. If you enjoy Arcade Archives for its historical curiosities, however, this is one of those.
Cloud Gardens ($17.99)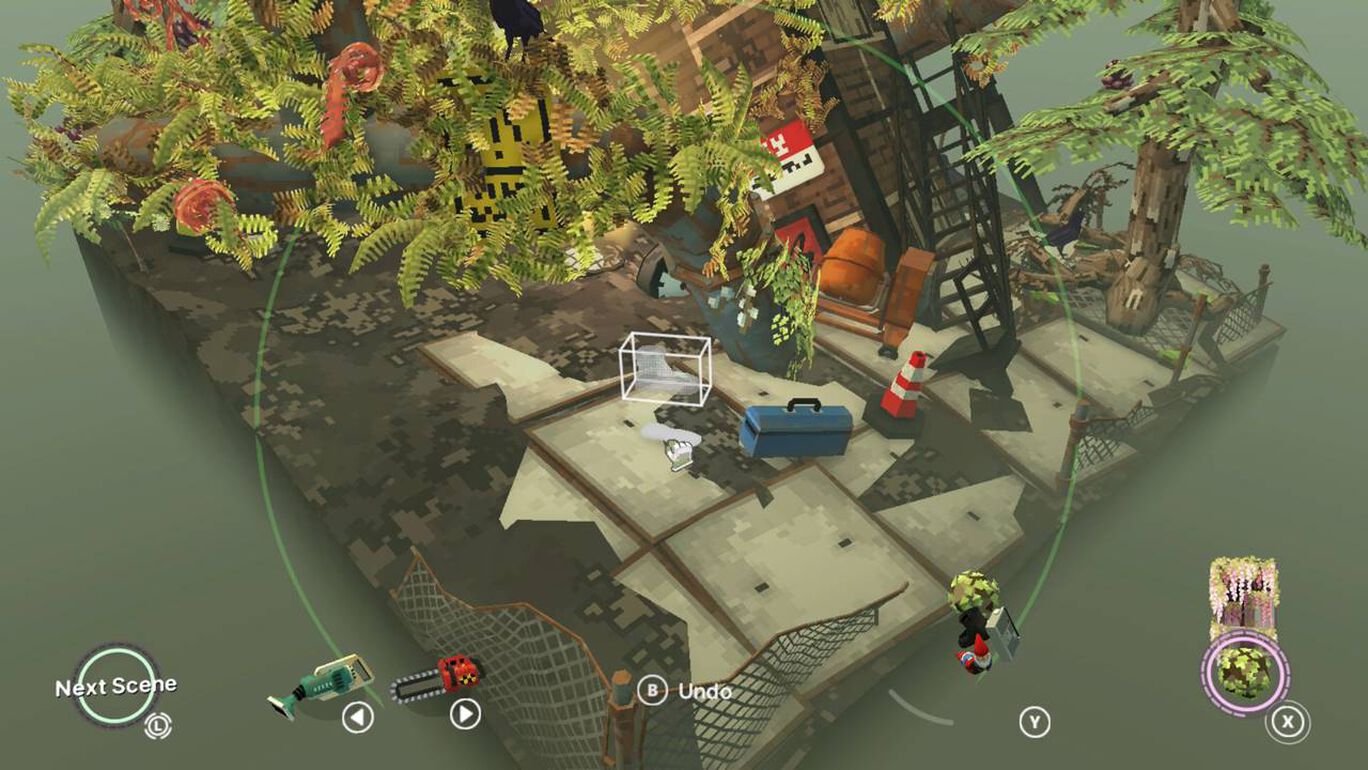 If you're looking for something very relaxing to unwind with today, you might find your answer with Cloud Gardens. The idea here is to use the junk you find laying around to build structures for the plants to grow around. It's very low pressure, with success mostly depending on where you place the items and how stable they are. You get a bunch of dioramas to play in, and you can share your creations with other players. It has a really compelling style to it, particularly if you have an interest in seeing things reclaimed by nature.
Overlord: Escape from Nazarick ($29.99)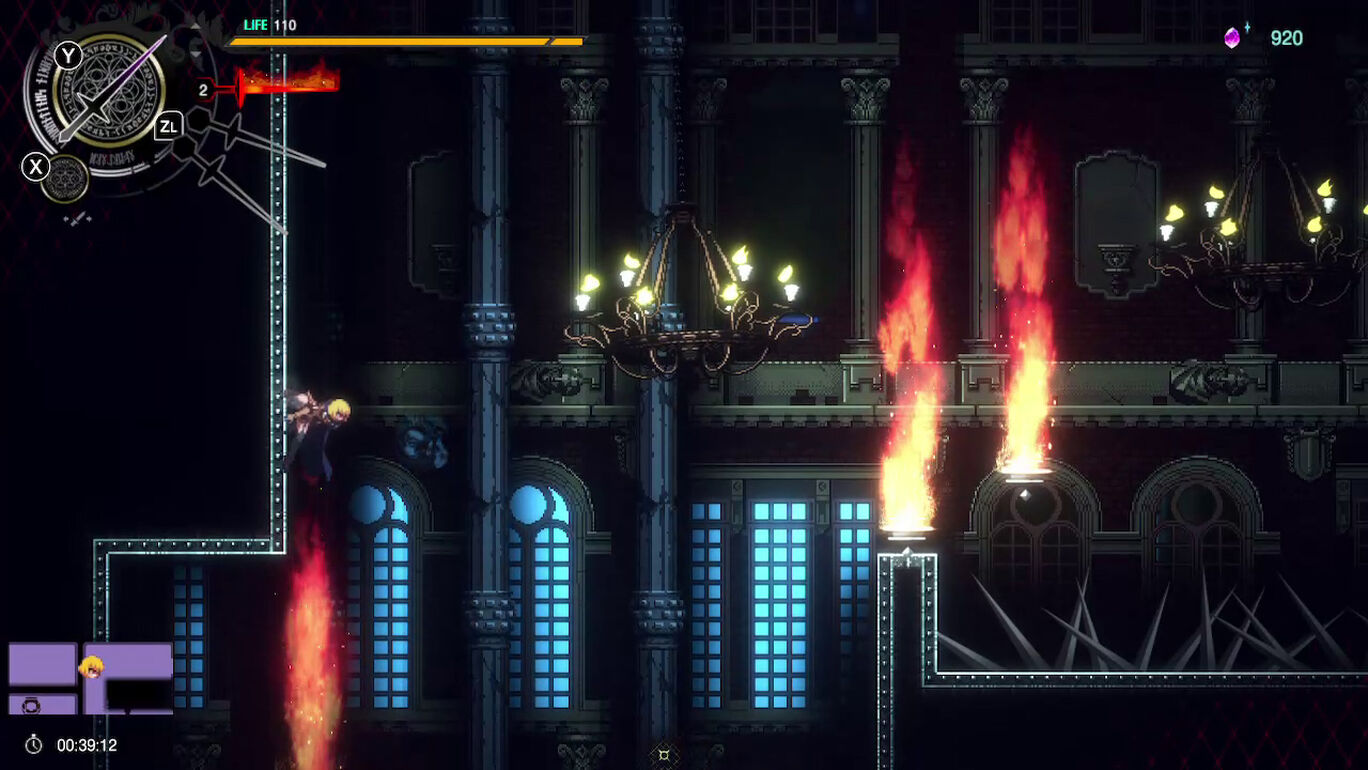 You know, there are quite a lot of Overlord games on the Switch now. And they are just all over the place in terms of genre, too. This one is a Metroidvania-style game where Clementine wakes up in the Tomb of Nazarick with none of her gear and a bad case of amnesia. Explore the tomb, regain her weapons and abilities, uncover forgotten memories, and battle Ainz's servants to help Clementine make her escape. A very average entry into the genre, but good enough that Overlord fans and those looking for some general Metroidvania calories likely won't go away displeased.
THE Bass Fishing ($14.99)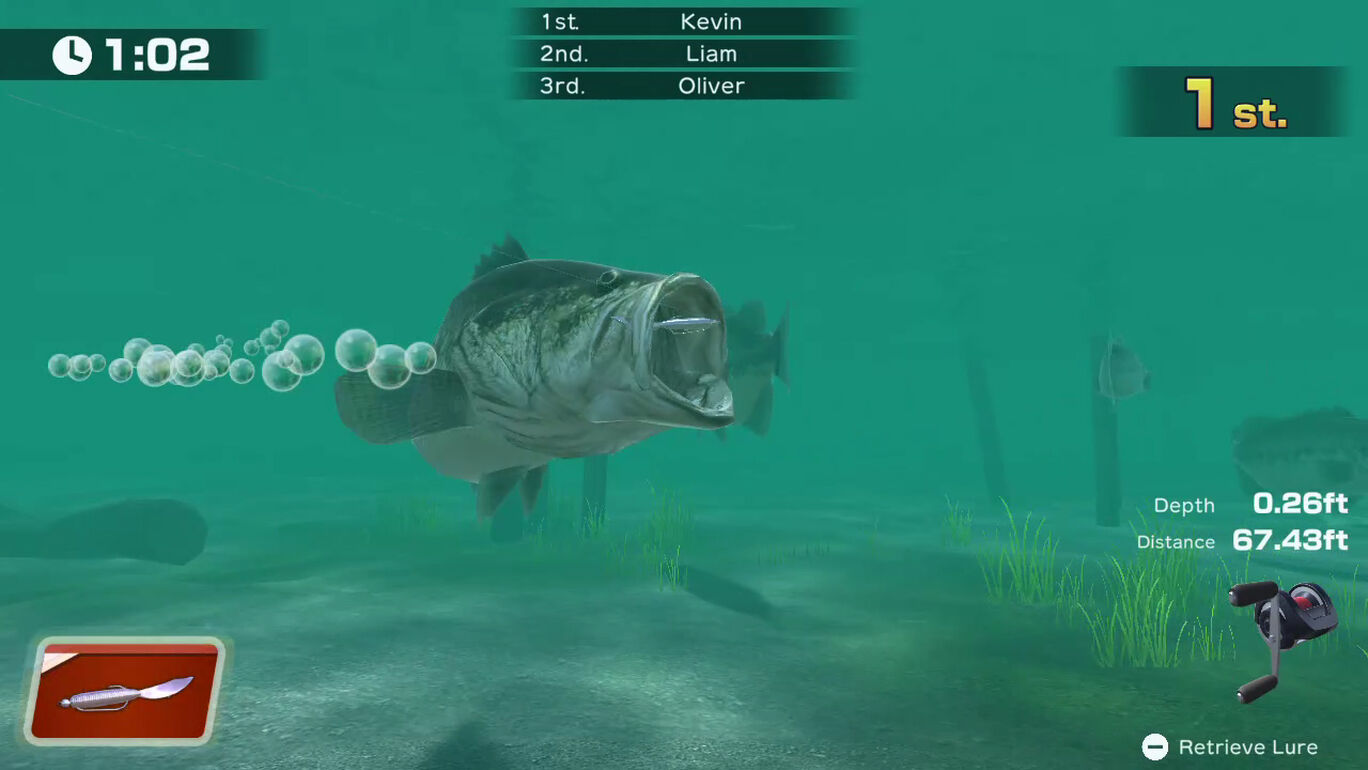 Another Simple Series game, this time focusing on the fine sport of bass fishing. Play on your own or hop into multiplayer for up to eight players over local wireless or twelve players online. You can use your Joy-Con controllers in a kind of reel-and-rod motion to increase the immersion, if that's your jam. A surprisingly well-done fishing game for a good price. Well, that's the Simple Series for you.
Autonauts ($19.99)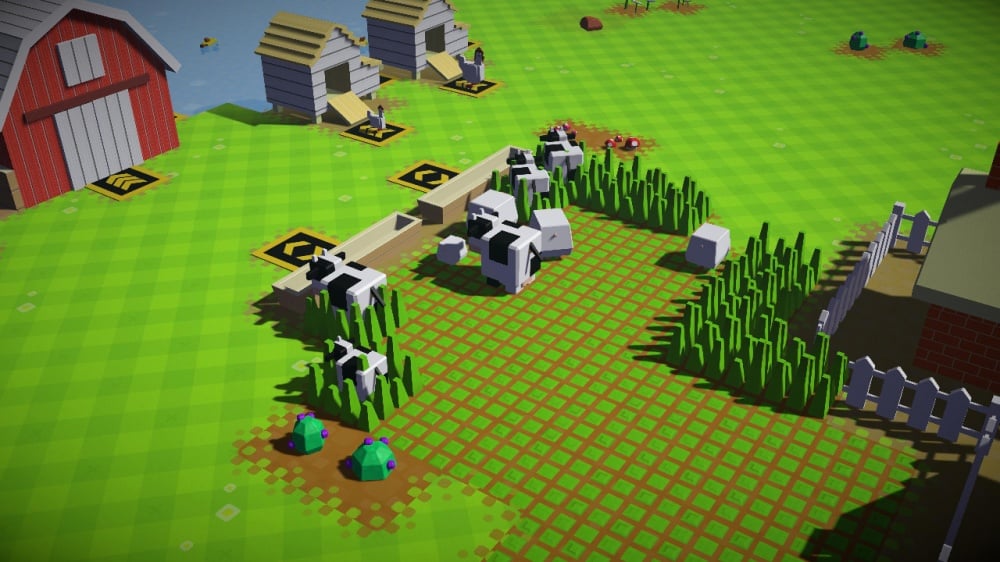 This is a base builder game with an interesting mechanic where you have to program the various automatons that inhabit your little settlement. Program your creations well and you'll find everything runs very smoothly indeed. Gather materials, craft stuff, build stuff, and do farming, fishing, and other activities. You likely know how this goes in the broad sense, so just staple the programming bit onto it in your imagination and you're nine-tenths of the way there. The general reception for this game on other platforms has been fairly sunny, so if you like the sound of the concept you can probably wade in with little fear.
Zorro The Chronicles ($34.99)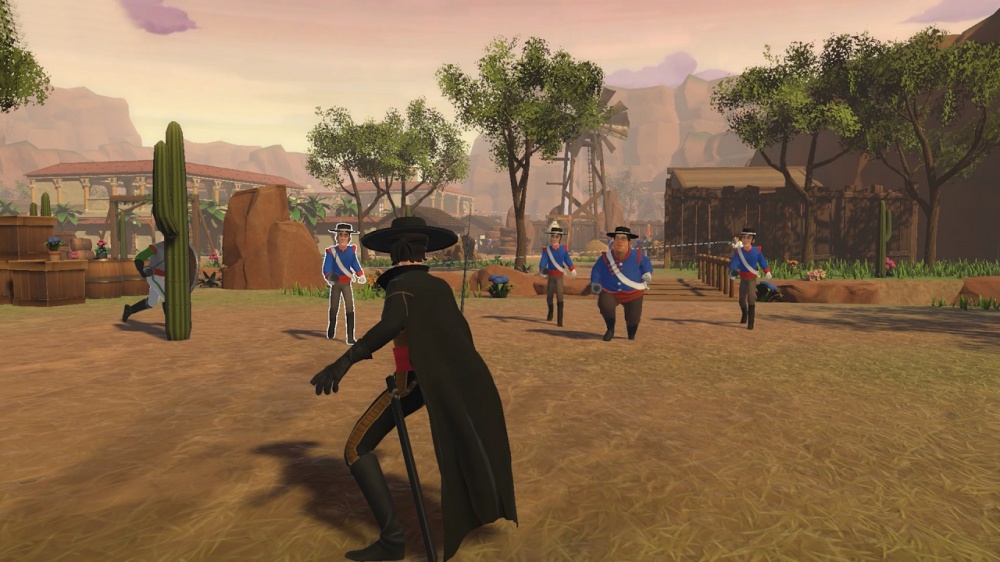 This is apparently based on an animated series, but I'm afraid I haven't heard of it. I do love Zorro, though. I dressed up as Zorro a few times for Halloween when I was young, and once I even put my horse in a matching costume. If you think about it, he's one of the earliest super heroes. So how is this game? It looks okay, I suppose. It's taking clear inspiration from Assassin's Creed, and I can think of worse directions for a Zorro game. You can play as Zorro or Ines as you battle injustice, leveling up your heroes and earning new moves. If you happen to be a fan of the series, this looks like a decent enough tie-in. Don't expect too much, though.
Lines Universe ($3.99)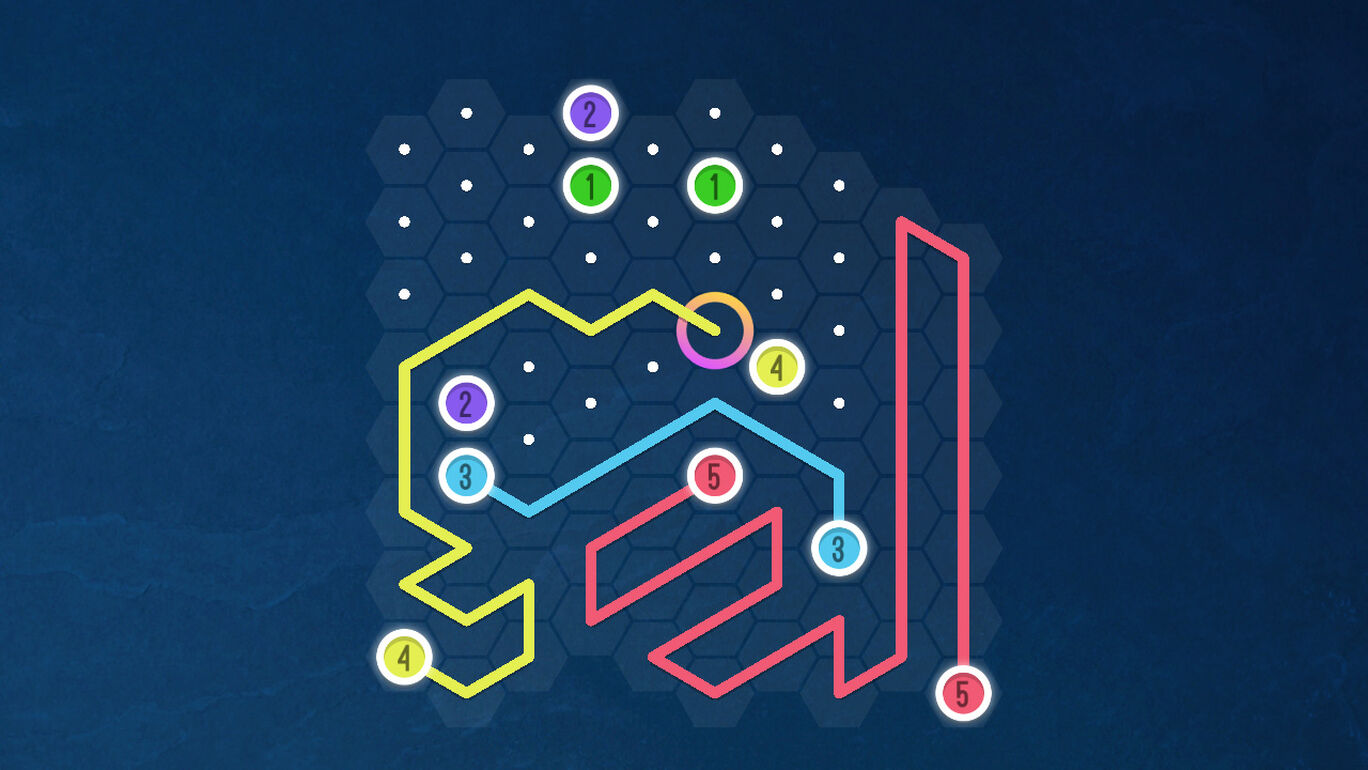 Lines is back with five hundred more Numberlink-style puzzles to solve. The new gimmick this time comes in the form of new triangle and hexagon grids to go with the standard square ones. Other than that, it's another big, reasonably-priced helping of the reliable puzzle-solving fun found in the other Lines games.
Time Rift ($9.99)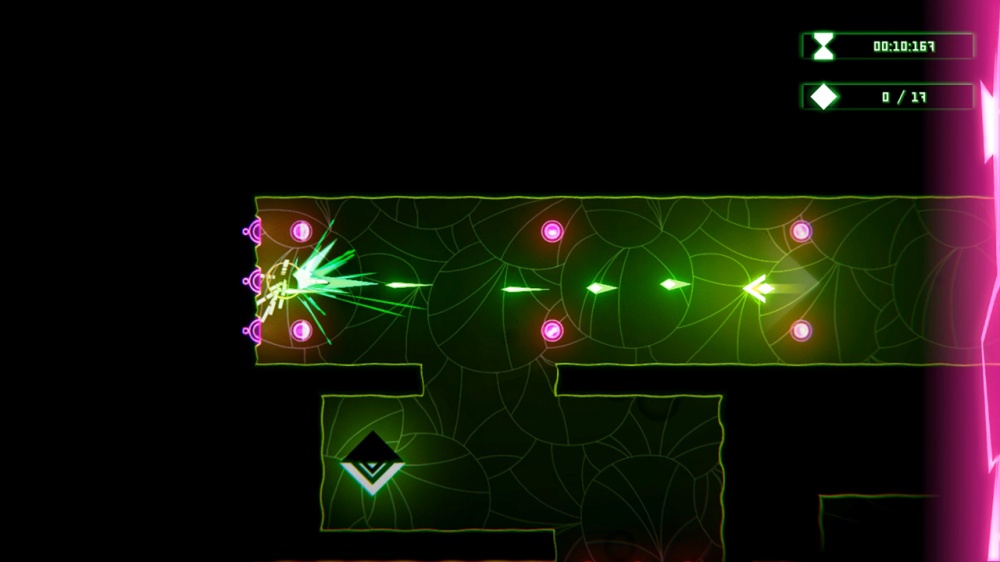 Hey, this is cool. So the idea here is that you are being chased by a killer wave thing, and you need to navigate the labyrinth-like stages. You can control the direction the wave approaches from by hitting arrows, and you have to take full advantage of that to survive. You can rewind time as well, but not everything will be reset, something that can help you or hinder you. A clever, tense action-puzzler that has a lot of great ideas.
Neko Secret Room ($6.99)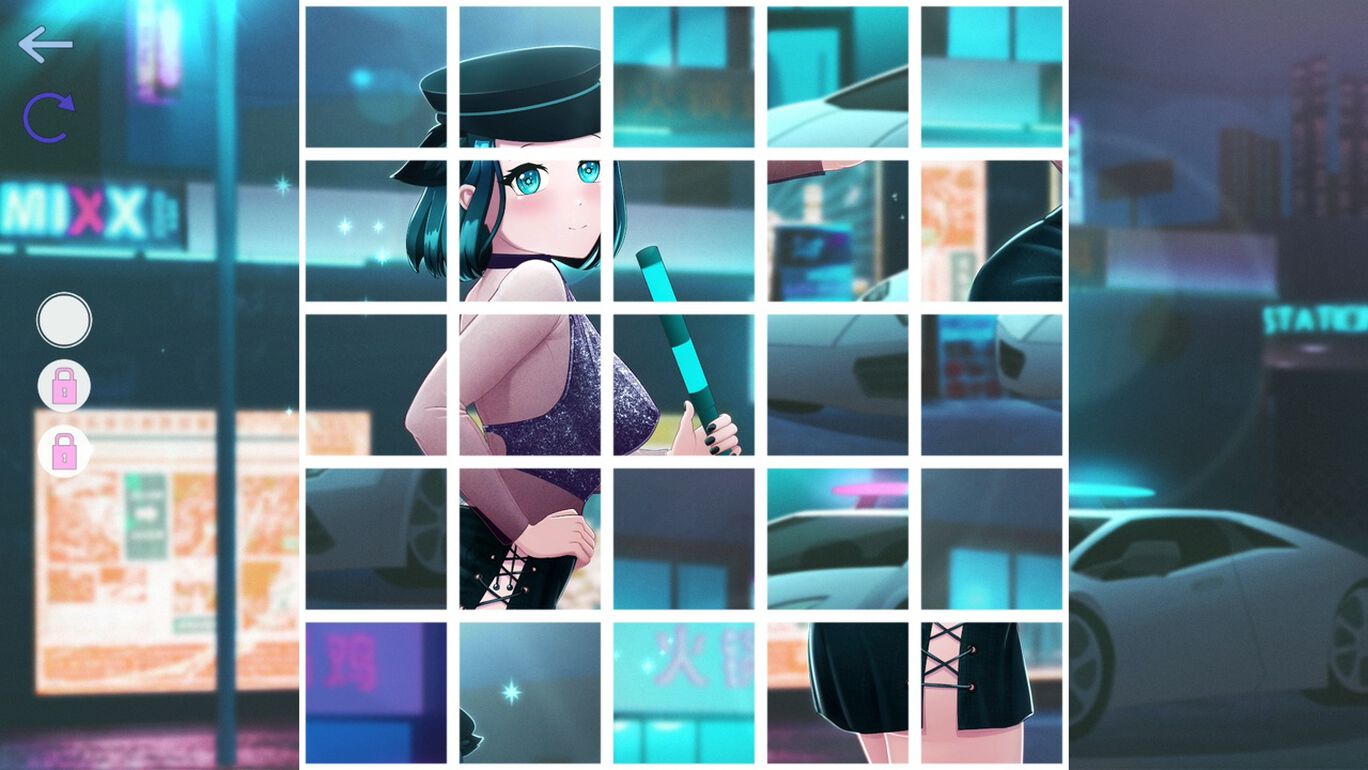 It seems like eastasiasoft noticed someone else was nibbling on its lunch. Neko Secret Room has you sneaking into your friend's room and digging through her stuff to find secrets and saucy photos. Normal world. The main type of minigame on offer here is a simple tile-swapping affair where you have to make the picture look the way it should, but there are a few other things to do here as well. Don't worry, you're a sexy girl too. A cat-girl. The type with both cat ears and visible human ears, which really vexes me. Well, best not to think too much about any of it. This isn't a philosophy class.
Viki Spotter: Camping ($4.99)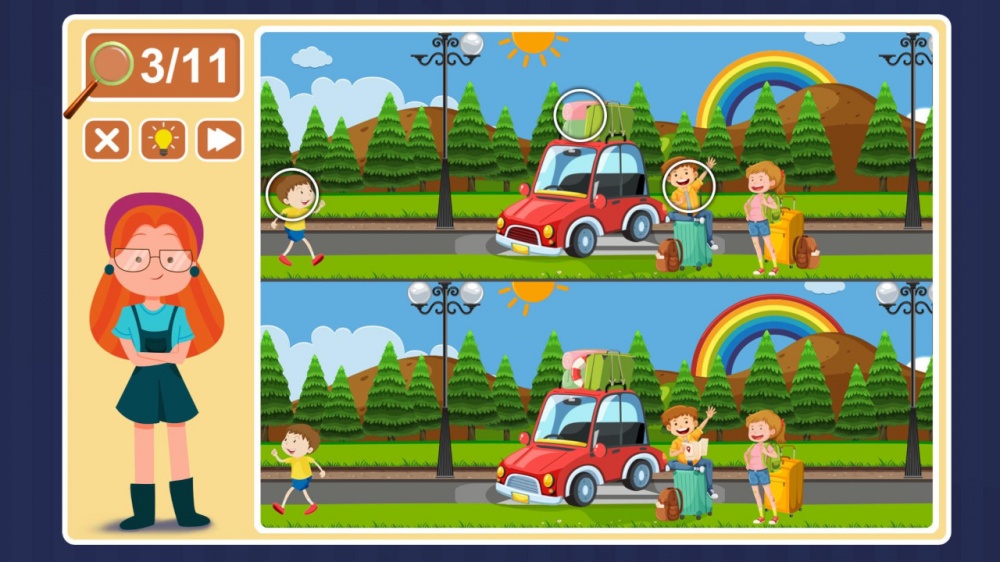 Do you like those little paper placemats for kids at diners? The ones where you have to spot differences? Then you might be interested in Viki Spotter, because that's what you do. No mazes or pictures to color in, though. Well, they have to save something for the diner experience. Probably best enjoyed by younger kids, if anyone at all.
Sales
(North American eShop, US Prices)
A few nice things in that inbox. The Metro Redux games hit their lowest prices yet, offering an amazing value for such a meager ask. LiveWire is celebrating the one-year anniversary of launching the Switch version of Cave's legendary shoot-em-up Mushihimesama with a very rare sale on all three of its excellent ports. It's likely we won't see another sale on Mushihimesama, DoDonPachi Resurrection, and Espgaluda II again for a very long time, so if you like bullet hell shooters it is time to fill your boots. Over in the outbox, the sales on the Shantae games are coming to an end. There are other things to see in both lists, so do that usual thing and check them carefully.
Select New Games on Sale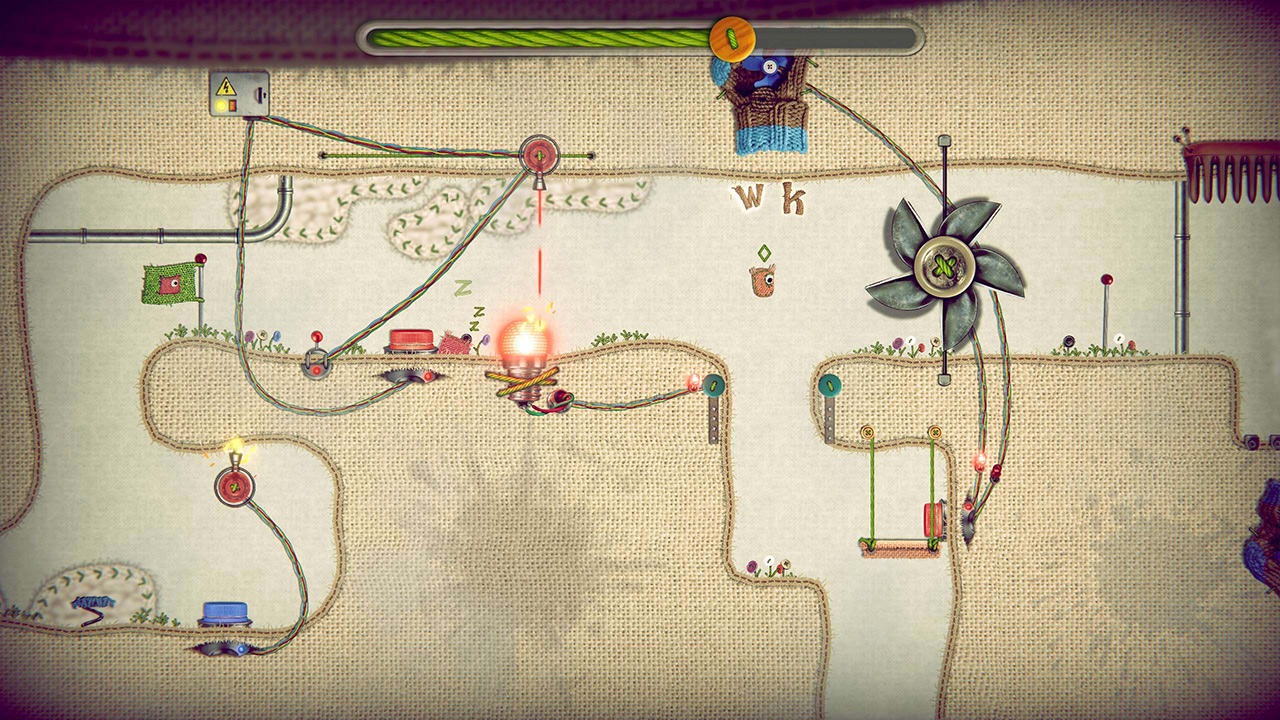 Where's Samantha? ($4.99 from $9.99 until 6/22)
Metro 2033 Redux ($6.24 from $24.99 until 6/23)
Metro Last Light Redux ($6.24 from $24.99 until 6/23)
The Bug Butcher ($1.99 from $7.99 until 6/29)
Devastator ($4.99 from $6.99 until 6/29)
Luckslinger ($2.99 from $9.99 until 6/29)
Jack 'n' Hat ($3.99 from $7.99 until 6/29)
Power Rangers: Battle for the Grid ($10.99 from $19.99 until 6/29)
Power Rangers: Battle for the Grid SE ($27.49 from $49.99 until 6/29)
Power Rangers: BftG Season Four Pass DLC ($8.24 from $14.99 until 6/29)
Espgaluda II ($15.99 from $19.99 until 6/30)
DoDonPachi Resurrection ($15.99 from $19.99 until 6/30)
Mushihimesama ($15.99 from $19.99 until 6/30)
Regular Factory: Escape Room ($5.99 from $9.99 until 7/1)
Sales Ending Tomorrow, Friday, June 17th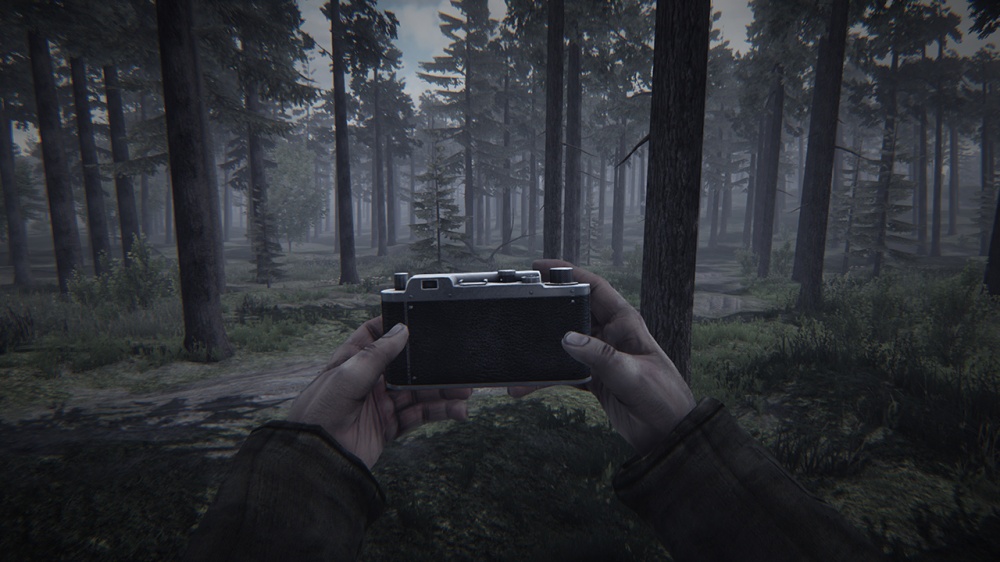 35MM ($6.99 from $9.99 until 6/17)
A Short Hike ($5.59 from $7.99 until 6/17)
AeternoBlade ($2.99 from $14.99 until 6/17)
AeternoBlade II ($3.99 from $19.99 until 6/17)
Akane ($1.99 from $4.99 until 6/17)
Camper Van Simulator ($8.44 from $12.99 until 6/17)
City Bus Driving Simulator ($4.19 from $13.99 until 6/17)
Cook, Serve, Delicious 2 ($2.07 from $12.99 until 6/17)
Cook, Serve, Delicious 3 ($7.99 from $19.99 until 6/17)
Crazy Chicken Xtreme ($18.74 from $24.99 until 6/17)
Detective Driver Miami Files ($3.59 from $11.99 until 6/17)
Dwarf Journey ($2.49 from $7.99 until 6/17)
Enter Digiton: Heart of Corruption ($3.99 from $7.99 until 6/17)
Farm Tycoon ($17.99 from $19.99 until 6/17)
Five Dates ($9.09 from $12.99 until 6/17)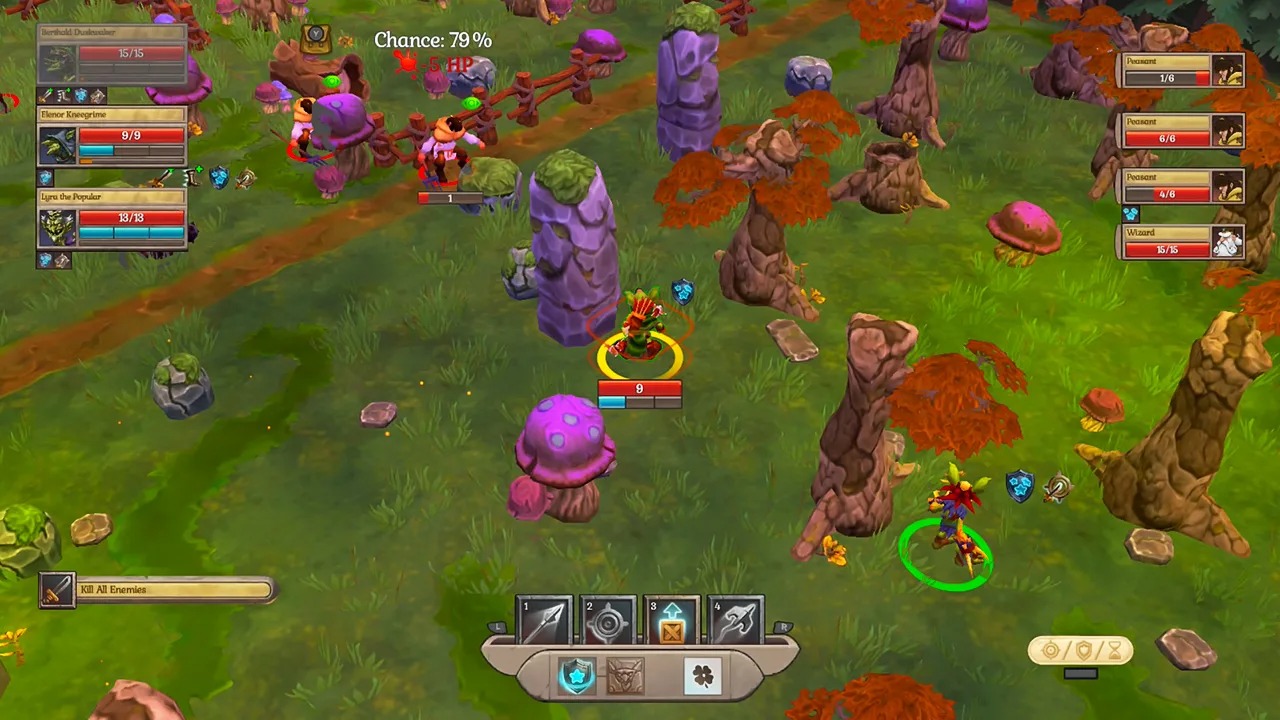 Fort Triumph ($9.90 from $19.99 until 6/17)
Gas Station Highway Services ($3.59 from $11.99 until 6/17)
Horatio Goes Snowboarding ($4.89 from $6.99 until 6/17)
Liberated: Enhanced Edition ($7.99 from $19.99 until 6/17)
Lumberhill ($9.49 from $14.99 until 6/17)
Mana Spark ($1.99 from $9.99 until 6/17)
Offroad Night Racing ($6.49 from $12.99 until 6/17)
Paradise Lost ($5.99 from $14.99 until 6/17)
Project Starship X ($3.99 from $9.99 until 6/17)
QUByte Classics: Jim Power ($7.49 from $9.99 until 6/17)
Red Wings: American Aces ($8.39 from $11.99 until 6/17)
Resident Evil ($9.99 from $19.99 until 6/17)
Resident Evil 0 ($9.99 from $19.99 until 6/17)
Resident Evil 4 ($9.99 from $19.99 until 6/17)
Resident Evil 5 ($9.99 from $19.99 until 6/17)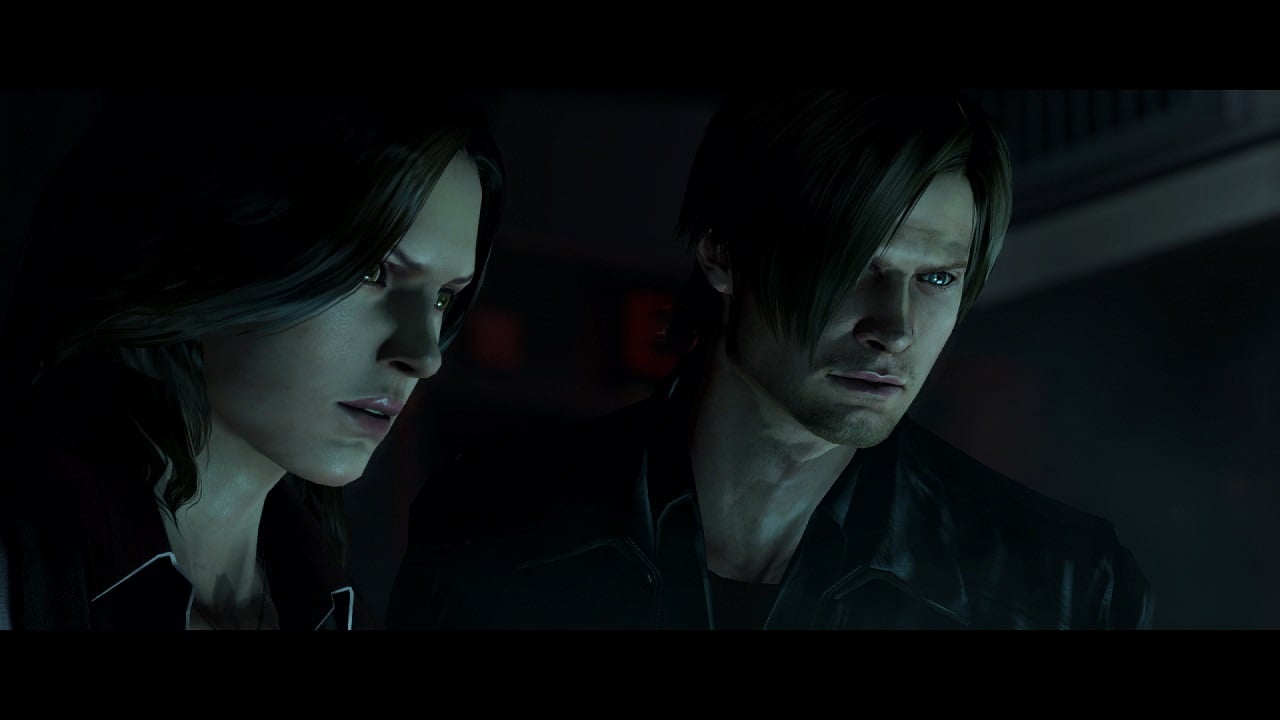 Resident Evil 6 ($9.99 from $19.99 until 6/17)
Resident Evil Revelations ($7.99 from $19.99 until 6/17)
Resident Evil Revelations 2 ($7.99 from $19.99 until 6/17)
Shantae ($4.99 from $9.99 until 6/17)
Shantae & the Pirate's Curse ($9.99 from $19.99 until 6/17)
Shantae & the Seven Sirens ($17.99 from $29.99 until 6/17)
Shantae: Half-Genie Hero ($13.90 from $19.99 until 6/17)
Shantae: Half-Genie Hero UE ($14.99 from $29.99 until 6/17)
Shantae: Risky's Revenge DC ($4.99 from $9.99 until 6/17)
Shing! ($3.99 from $19.99 until 6/17)
Summertime Madness ($10.49 from $14.99 until 6/17)
Synergia ($7.49 from $14.99 until 6/17)
Takotan ($2.79 from $6.99 until 6/17)
The Complex ($7.79 from $12.99 until 6/17)
Viviette ($4.99 from $9.99 until 6/17)
Werewolf The Apocalypse HotF ($5.54 from $14.99 until 6/17)
Wild & Horror Pinball ($5.99 from $14.99 until 6/17)
Wingspan ($11.79 from $19.99 until 6/17)
Zero Strange ($2.49 from $9.99 until 6/17)
That's all for today, friends. We'll be back tomorrow with the rest of the releases for the week, including Omori, Final Vendetta, and others. There will probably be a bunch of new sales to look at as well. As for me, I'm going back to play more TMNT. That's some serious fancy dining. I hope you all have a thrilling Thursday, and as always, thanks for reading!