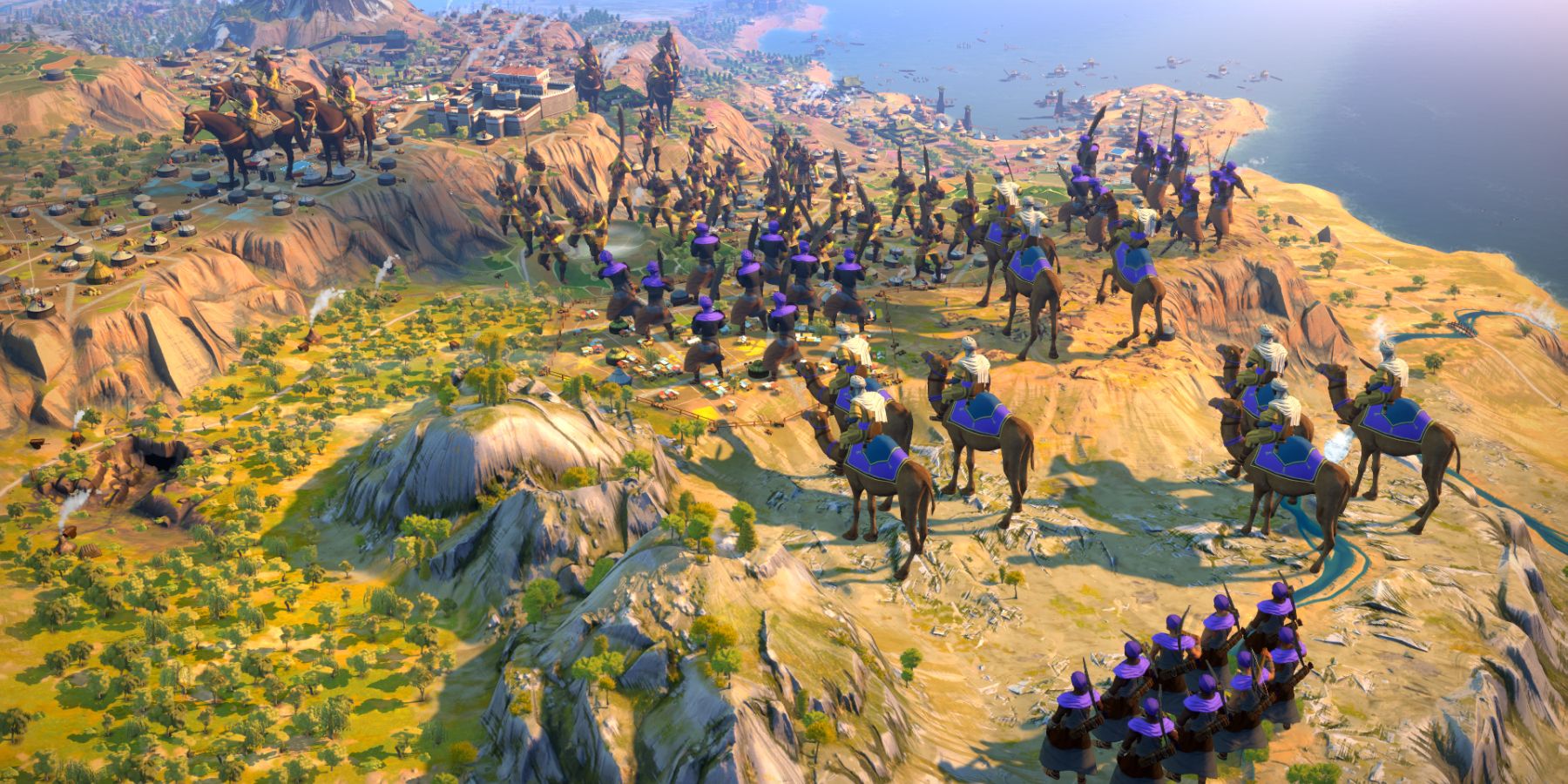 News that Humankind is coming to consoles is no longer new, but a new ESRB rating hints that the game is also heading to the Nintendo Switch.
Humankind had some big news during the Summer Game Fest in that the game that is currently only on PC is coming to consoles. However, while the announcement earlier this month detailed the arrival of Humankind on the Xbox and PlayStation consoles, it appears that it's also coming to the Nintendo Switch.
Lauded as one of the best strategy and simulation games of 2021, Humankind feels a bit like a Civ game, but with one huge difference. Instead of trying to take over the world, players in this title are trying to gain as much fame as possible for their civilizations. The game launched last year on the PC and for Stadia but will be making the jump to consoles later in 2022.
RELATED: Humankind Developers Are Working on Adding Mod Tools
A recent ESRB rating of Humankind indicates that the lack of announcement for the Switch was either an oversight or a bit of info Nintendo was hoping to hold back and announce on its own during one of its own Nintendo Direct presentations. While the next one hasn't been announced just yet, there are rumblings and rumors that another Nintendo Direct could be coming sometime this month.
Considering Humankind is coming to the Sony and Xbox consoles this fall, it seems unlikely that Nintendo would waste any time making it clear that the turn-based strategy game is also coming to the Switch. It wouldn't make a ton of sense to wait too far beyond the news of the other ports to divulge an additional platform, even despite the news that Nintendo is going to be skipping Gamescom this year.
That Humankind is coming to consoles wasn't the only piece of news surrounding the title to come out of the Summer Game Fest. The game is also getting a Cultures of Latin America update that will bring six new cultures, new natural and built wonders, and 15 different narrative events, among other things. This new DLC is the latest addition to the game in the same kind of format that arrived with the Cultures of Africa DLC.
It was also announced that the console release of Humankind is coming packed with the new Cultures of Latin America DLC as well as the previous DLC packs in the "Heritage Edition" of the game for $59.99. There will also be a base game that doesn't come with any of the DLC for $49.99. Whether people will also be able to play the game on Switch when the console versions arrive this fall could be confirmed shortly.
Humankind is currently available on PC and Google Stadia and will come to consoles on November 4.
MORE: Awesome Things You Didn't Know You Could Do In Humankind