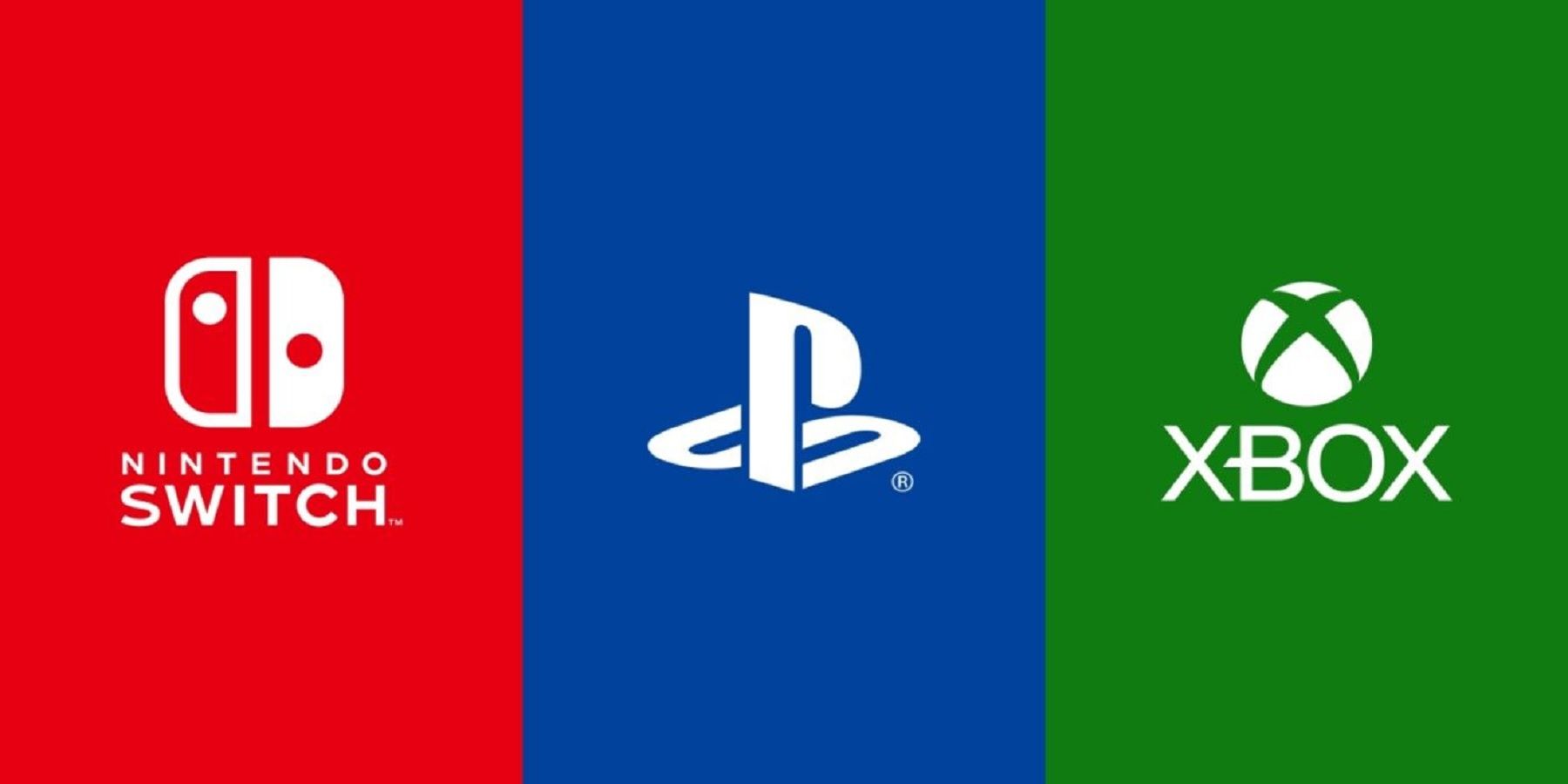 A study claims to reveal the most popular video game consoles in each state between the PS5, Xbox Series X, and Nintendo Switch.
The "console wars" have been going on for decades, whether it was Nintendo going head-to-head with Sega in the 80s or 90s or the battles between PlayStation and Xbox that rage on today. Video game players themselves get in on the console wars, often arguing about which console has the better games and features. These kinds of debates are unlikely to ever go away, but now there is some data that may reveal which console is the most popular in each US state.
Spades Challenge has analyzed Google searches from the past year to figure out the most popular video game console in each US state. Based on this data, the PlayStation 5 appears to be the most popular game console in most states, having the most Google searches in 21 US states. Xbox Series X is a close second, taking away the victory in 19 states. And finally, the Nintendo Switch came in third, proving to be most popular in 10 states.
RELATED: Sony Significantly Increasing PlayStation 5 Console Production
Of course, it's worth pointing out that this may not be the best way to actually determine a console's popularity in any given state. For example, it could be possible that the PS5 searches in one state were so high over another because more people in that particular state were having difficulty getting their hands on one and were trying to find a way to buy a PS5 online. A state-by-state sales data breakdown would yield more accurate results.
Most Popular Video Game Console by State
Alabama – PS5
Alaska – Xbox Series X
Arizona – PS5
Arkansas – Xbox Series X
California – PS5
Colorado – Switch
Connecticut – PS5
Delaware – PS5
Florida – PS5
Georgia – PS5
Hawaii – Switch
Idaho – Xbox Series X
Illinois – PS5
Indiana – Xbox Series X
Iowa – Xbox Series X
Kansas – Xbox Series X
Kentucky – Xbox Series X
Louisiana – PS5
Maine – Switch
Maryland – PS5
Massachusetts – PS5
Michigan – Switch
Minnesota – Switch
Mississippi – PS5
Missouri – Xbox Series X
Montana – Xbox Series X
Nebraska – Xbox Series X
Nevada – PS5
New Hampshire – Xbox Series X
New Jersey – PS5
New Mexico – Xbox Series X
New York – PS5
North Carolina – PS5
North Dakota – Xbox Series X
Ohio – Xbox Series X
Oklahoma – Xbox Series X
Oregon – Switch
Pennsylvania – PS5
Rhode Island – PS5
South Carolina – PS5
South Dakota – Xbox Series X
Tennessee – Xbox Series X
Texas – PS5
Utah – Switch
Vermont – Switch
Virginia – PS5
Washington – Switch
West Virginia – Xbox Series X
Wisconsin – Switch
Wyoming – Xbox Series X
It would be interesting to see what the results would have been had the Nintendo Switch been taken out of the equation. It's arguable that the Nintendo Switch is not really in direct competition with PlayStation and Xbox, as it is not competing with those consoles in terms of power, and it released three years before either of them even hit the market. The Switch is really filling a niche of its own, though going by sales, it dwarves both the PS5 and Xbox Series X at the time of this writing.
Over time, it's likely that both the PS5 and Xbox Series X will become best-selling consoles, as right now both are being hindered by supply chain issues and chip shortages. Sony expects the PS5 shortages to continue until about 2024, so it will be interesting to see how this map might change if the study was repeated a few years down the line.
MORE: PS5: 5 Things To Consider Before Purchasing The Digital-Only Console
Source: Spades Challenge