Out Now
Cuphead Studio Director Reveals How The Game Got a Mii Costume In Super Smash Bros. Ultimate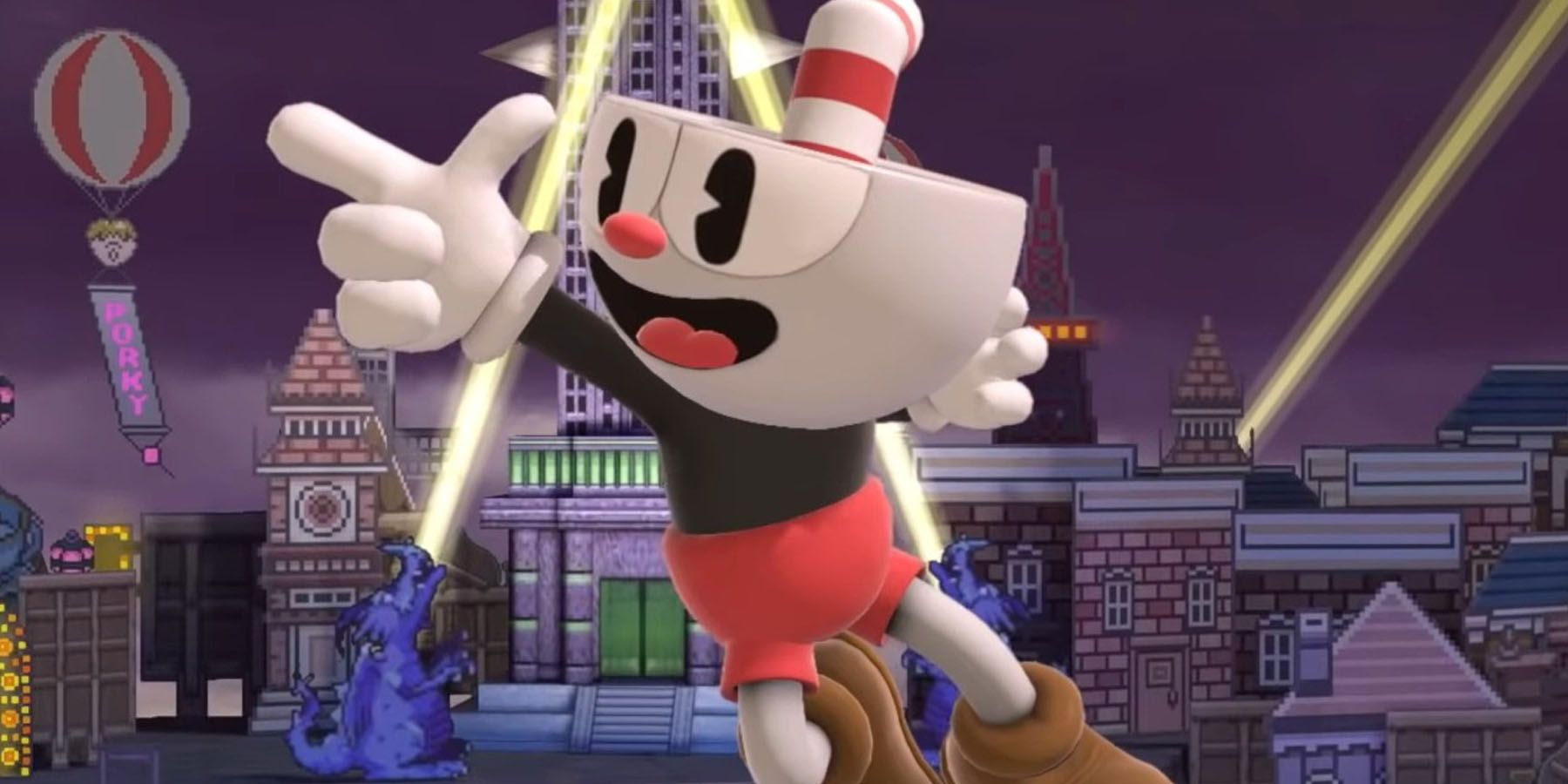 Over the course of the past few years, Super Smash Bros. Ultimate's roster has grown to not only include representation from Nintendo's library, but also plenty of other franchises that are a part of gaming history. The characters in its base roster had third-party representatives like Capcom's Street Fighter, with the post-launch DLC adding a variety of new characters as well. While full-on playable characters were added through these passes, other games ended up being represented in a variety of other ways, such as the Mii Fighter Costumes.
There were 11 different packs of DLC Mii Fighter Costumes that fans can buy, across the two volumes of DLC Fighter Passes that Super Smash Bros. Ultimate received. AAA third-party franchises like Persona, Dragon Quest, and even Doom all ended up being represented in the game as a Mii Costume, many of them modeled after certain playable characters. Indie games were also represented, including Studio MDHR's run-and-gunner Cuphead, with the creators revealing how this partnership came to be.
RELATED: Kingdom Hearts Creator Was 'Really Picky' Over Sora's Inclusion in Smash
In an interview with Nintendo Everything, Studio MDHR's director Maja Moldenhauer was asked about a variety of topics, including the game's upcoming DLC The Delicious Last Course. She also explained how Cuphead ended up as a Mii Fighter DLC Costume in Super Smash Bros. Ultimate, recalling that it was Nintendo that approached the studio for the collaboration. She notes while it was fairly simple, the moment that Nintendo emailed Studio MDHR and asked for a collaboration with them had been a milestone achievement in their careers.
When asked how closely the studio worked with the developers of Super Smash Bros. Ultimate, Moldenhauer noted that a lot of the decisions were made on a higher level and that they didn't directly talk with Masahiro Sakurai or his team when making the costume. She acknowledged that the team simply provided the art assets and reference material to make the Cuphead costume, and left the team to do the job.
While Super Smash Bros. Ultimate's full-time development finished near the end of 2021, Cuphead's own upcoming DLC will be released later this month. The Delicious Last Course consists of concepts that were left on Cuphead's cutting room floor after the game was released, with the same quality and polish that fans can expect from the base game. In terms of Studio MDHR's future post-Cuphead's DLC, Moldenhauer notes that the studio's next game will have a similarly striking visual style to Cuphead's rubberhose 2D animation style.
Super Smash Bros. Ultimate is available now exclusively on Nintendo Switch
MORE: 10 Video Game Heroes Who Are Optimistic To A Fault
Source: Nintendo Everything