Out Now
Dragon Ball Super Fans Are In Love with Super Mario's Charles Martinet's Voice Casting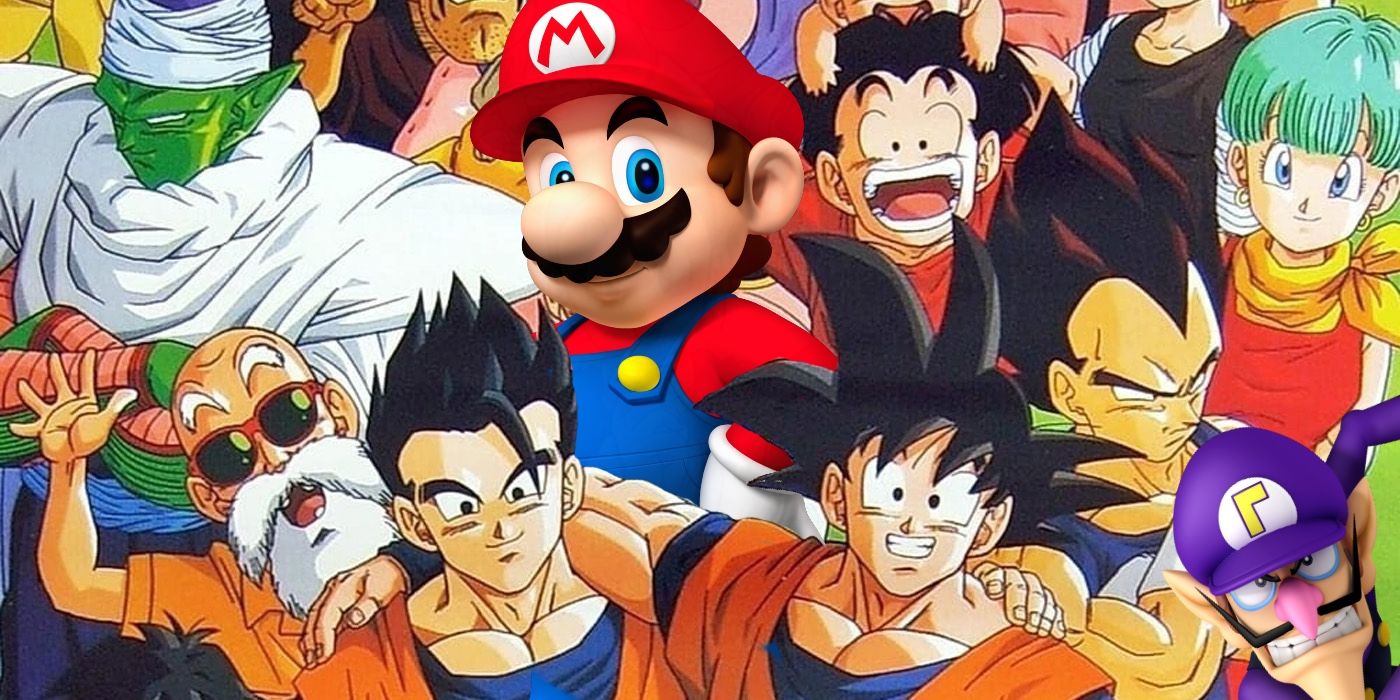 Charles Martinet, the voice of gaming icon Super Mario, has been cast as the English voice of one of Dragon Ball Super: Super Hero's new villains, Magenta.
The announcement that the actor would be joining the cast of Dragon Ball Super came as a surprise to both fans of the popular martial arts anime and Nintendo's video game franchise. While Martinet has appeared in countless games as the athletic plumber, he has taken on relatively few voice acting roles in recent years outside of the Mushroom Kingdom. Martinet will now play the role of Magenta, the president of Red Pharmaceuticals, a drug company that serves as a front for the Red Ribbon Army, a criminal organization that Goku has been fighting ever since he was a small child.
RELATED: Dragon Ball Super: Super Hero Leaked Footage Confirms a Major Moment
Fan reaction to Martinet's casting has been mostly postive, with many fans congratulating the actor on his official Twitter account. Others pointed how bizarre it is that Martinet wasn't cast as Mario in the Illumination's upcoming animated Mario movie, but he instead managed to land a role in the new Dragon Ball picture. While Martinet will have an undisclosed cameo role in the new Mario movie, the titular plumber will instead be voiced by Guardians of the Galaxy's Chris Pratt.
Martinet first began voicing Mario in the 1990s, where he debuted the character's now-iconic high-pitched, Italian-accented voice at tradeshows and for the official Super Mario Bros. pinball machine. Most video game fans didn't hear Martinet's performance until the pioneering Super Mario 64, which was released in 1996 at the launch of the Nintendo 64 console and is widely considered to be one of the most influential games of all time. The actor has voiced for the character in all of Nintendo's games since, including the most recent mainline Mario game, Super Mario Odyssey, which was released for the Nintendo Switch in 2017, and in the franchise's countless spin-off games, such as Mario Strikers Battle League, which was released on June 10. In addition to Mario, Martinet also plays the role of Mario's ghost-busting little brother Luigi, as well as his garlic-chomping rival, Wario.
RELATED: Dragon Ball Super: Vegeta Gets a Beat Down in Latest Manga Preview
The actor was just one of several new additions to Super Hero's cast that were announced by Crunchyroll today. In addition to Martinet, the English dub of the movie will also feature the talents of Zach Aguilar and Aleks Le, two voice actors who are best known for portraying Demon Slayer's main protagonists, Tanjiro Kamado and Zenitsu Agatsuma, respectively. Aguilar will play the role of Dr. Hedo, a mad scientist, while Le will portray Gamma 1, one of Hedo's creations. Also joining the cast is My Hero Academia's Zeno Robinson, who will play the android Gamma 2. The English dub's usual voice cast, including Chris Sabat as Piccolo and Vegeta, as well as Sean Schemmel as Goku, will also reprise their roles. Dragon Ball Super: Super Hero premieres in the United States on Aug. 19.
Source: Twitter