Out Now
Happy Father's Day to all the top pops out there from Nintendo!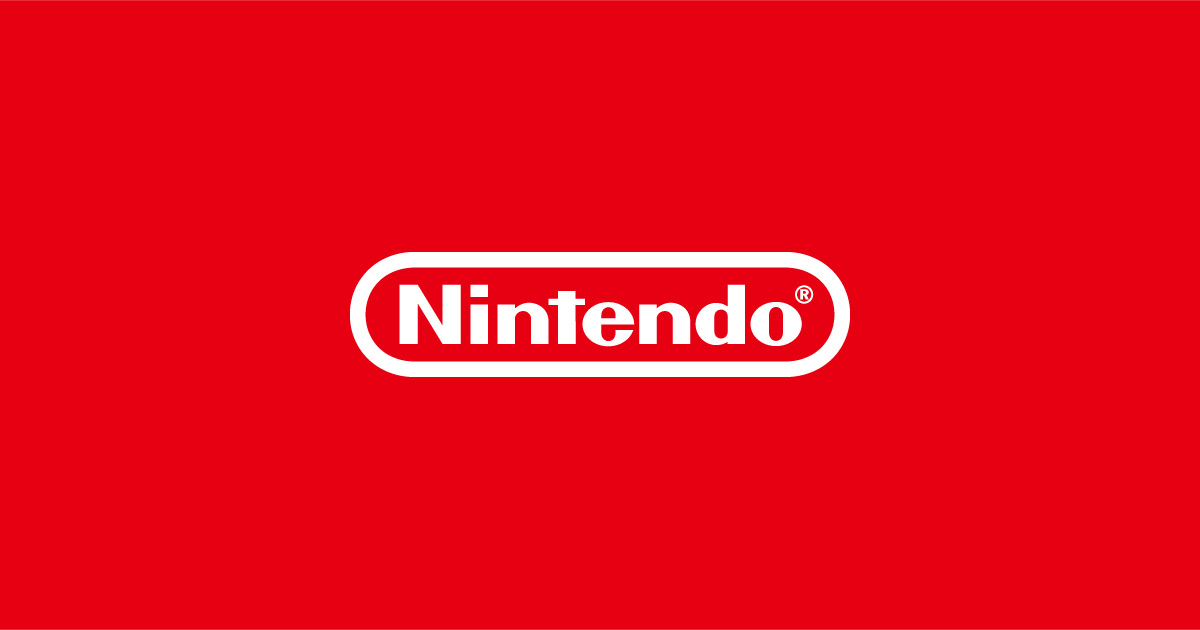 Dads everywhere deserve a little TLC (or perhaps…DLC?) this Father's Day. To celebrate all the top pops out there, we've put together a bundle of Father's Day fun and games from Play Nintendo, My Nintendo™, and more!
New from Play Nintendo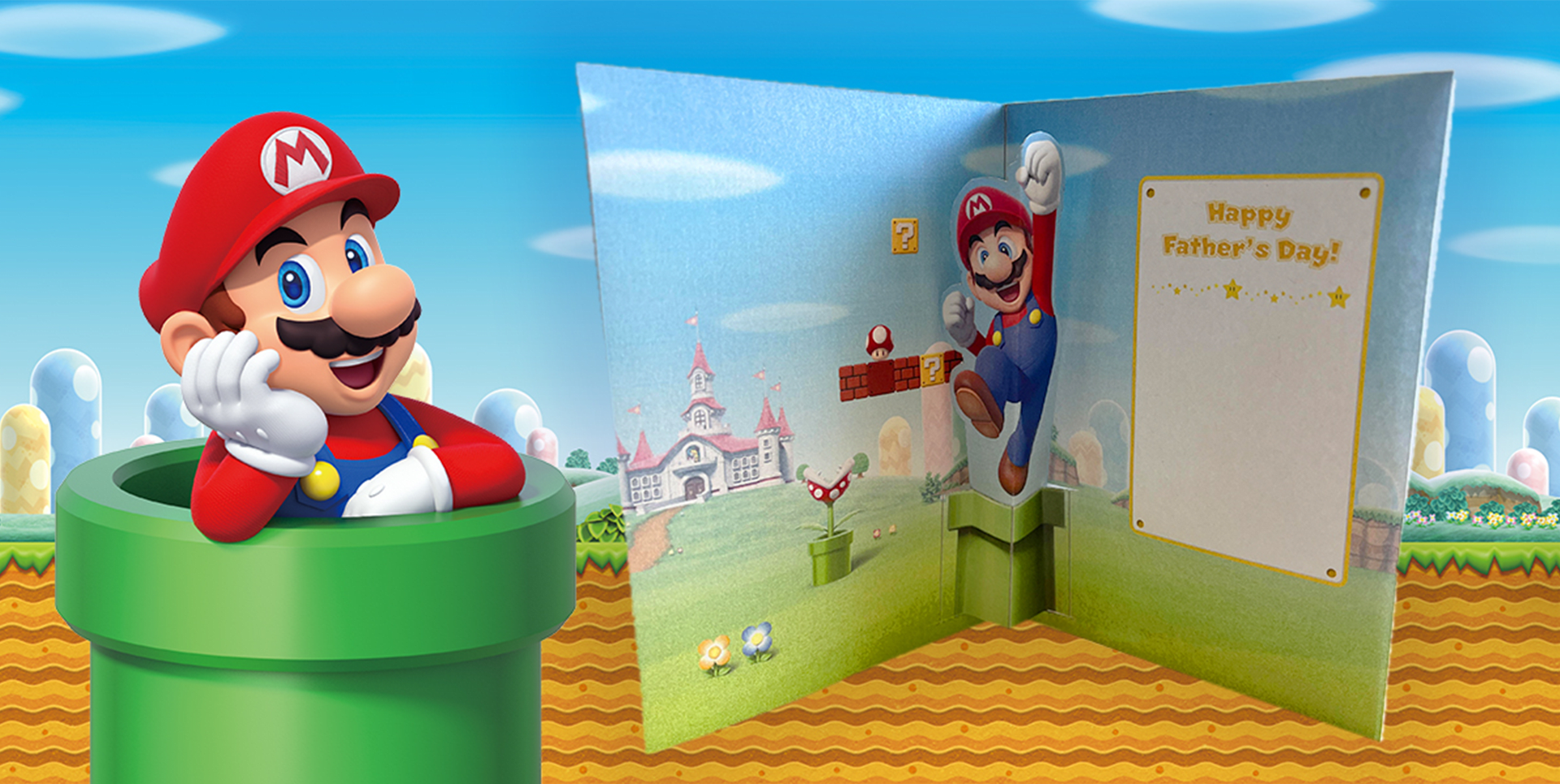 You can honor your pop—or your own personal hero—with a printable pop-up card featuring the Mushroom Kingdom's favorite hero, Mario! Download and print this DIY Father's Day papercraft project on Play Nintendo. Let's go!
There are even more kid-friendly crafts and activities to explore on Play Nintendo. Have fun exploring the site!

My Nintendo rewards
My Nintendo–Printable Father's Day coupon reward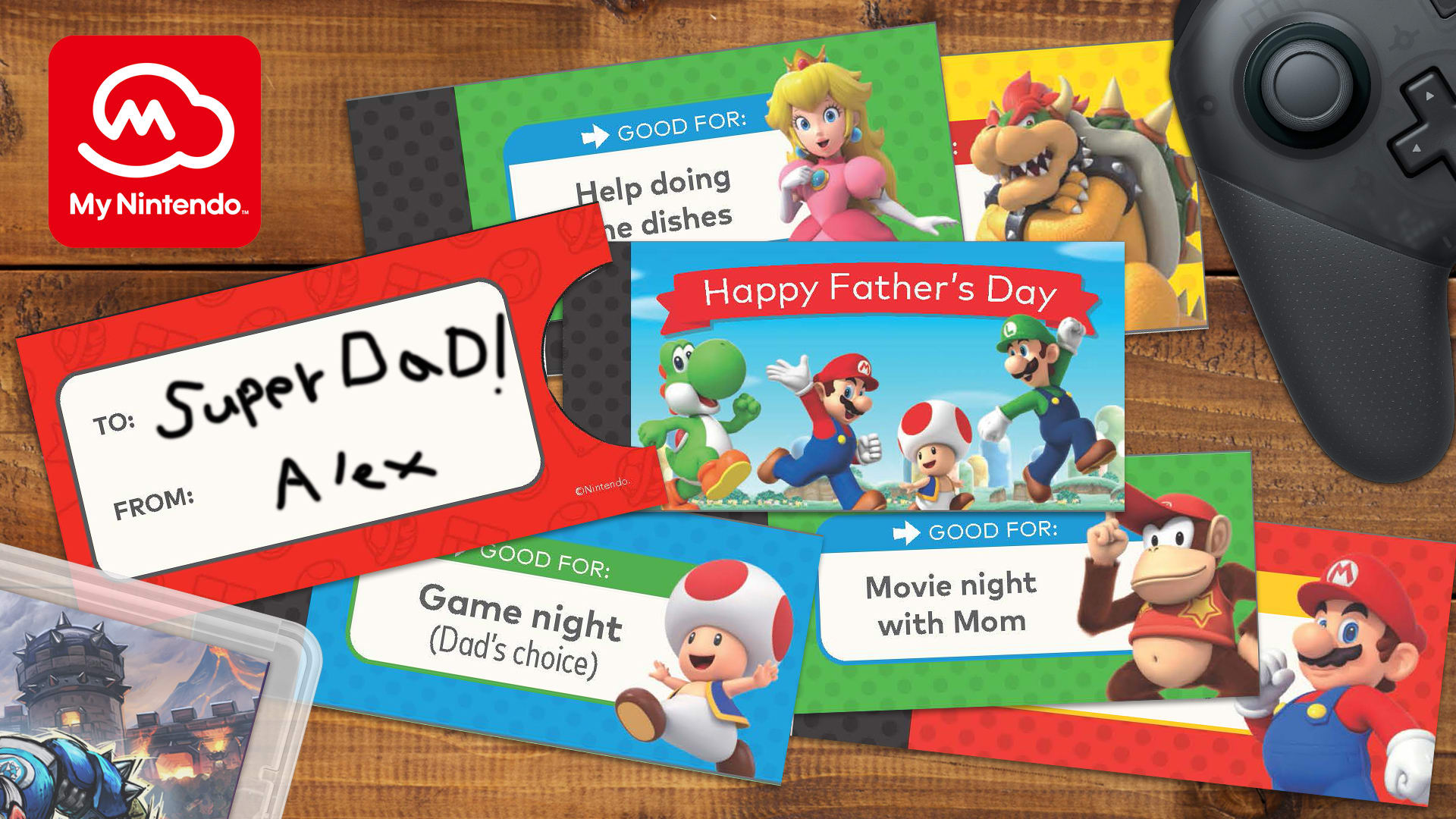 Give dad the gift of all his favorite things wrapped into one fun coupon book! Redeem your 30 Platinum Points* and add this to your gift.
Mario Strikers: Battle League rewards
Tackle, pass, and score in battle soccer with the Mushroom Kingdom gang in the Mario Strikers™: Battle League game. This action-packed game introduces Strike, a 5-on-5, soccer-like sport with no rules—do whatever it takes to win! Available now exclusively for the Nintendo Switch™ family of systems.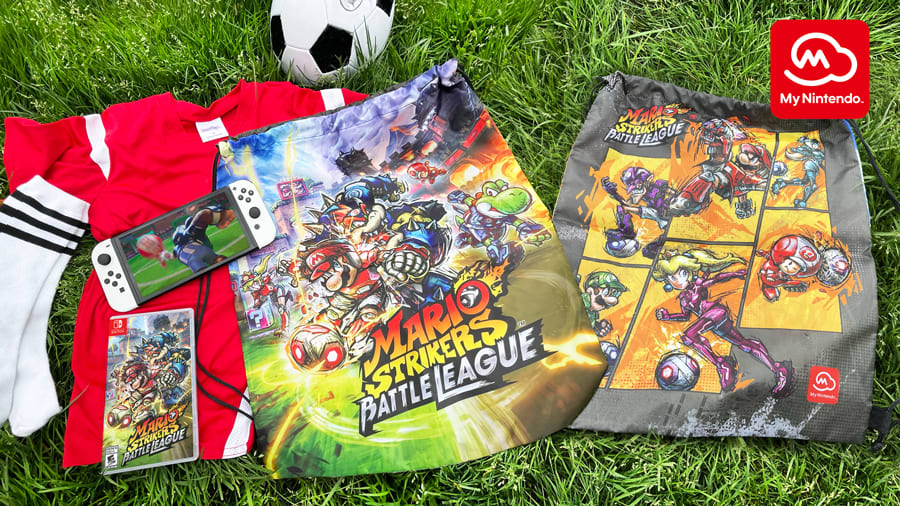 You can score awesome game-inspired rewards right now on My Nintendo, like a Mario Strikers: Battle League Drawstring Bag (600 My Nintendo Platinum Points*) and a set of soccer-themed printables to help you throw the ultimate Mario Strikers: Battle League party. You'll receive cupcake flags, invitation tickets, cupcake wrappers, and banners with this printable reward. Use them for parties, birthdays, and other celebrations—like Father's Day!

Games and demos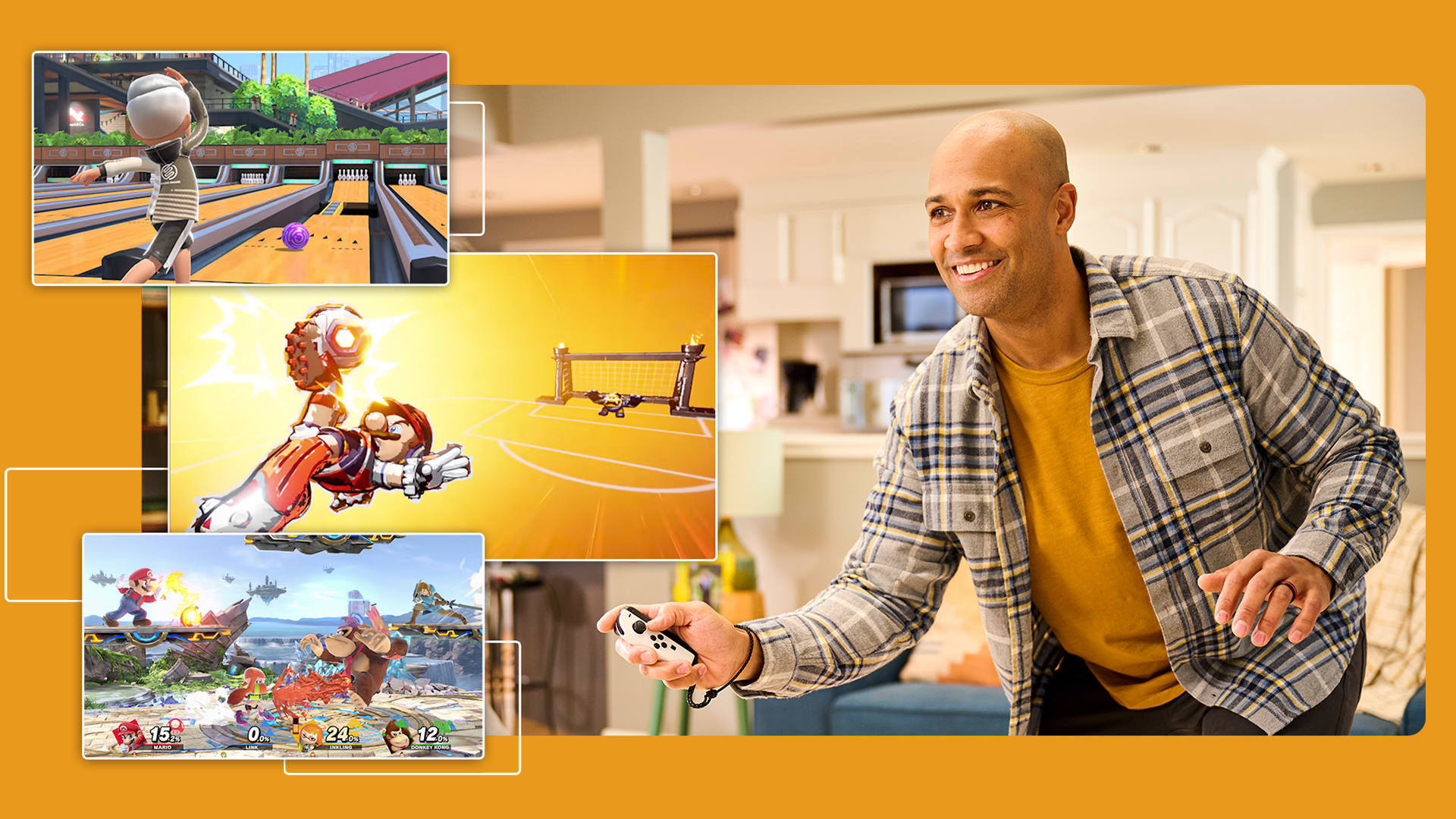 The recent launch of Mario Strikers: Battle League offers a great excuse to get dad a great game for Father's Day. Check out our curated list of games that are top picks for dads. Let us help you find the perfect gift for your favorite hero!
Happy Father's Day to all the dads out there! You guys are the best!
About Play Nintendo
Play Nintendo is the official Nintendo site for kids and families. Kids can watch videos, find games, take quizzes, read Nintendo news, and more. Parents can compare Nintendo systems, learn about parental controls and other important topics, and find games that the whole family can enjoy.
About My Nintendo
My Nintendo makes playing games and interacting with Nintendo even more fun. You can earn points and redeem them to get rewards like in-game content and discounts on digital games. By signing up for a Nintendo Account, you are automaticlly enrolled in the My Nintendo rewards program.