Out Now
"Lightning-Fast" Action-FPS Bright Memory: Infinite Is Coming To Nintendo Switch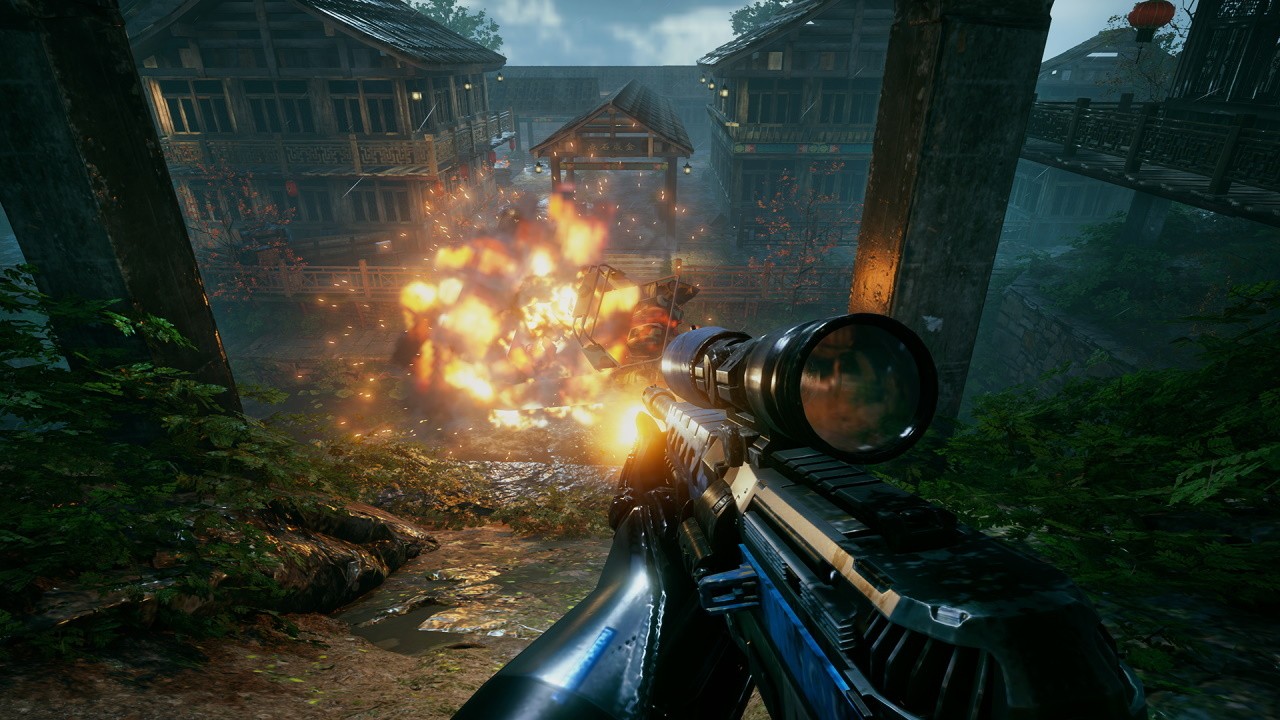 There sure were a lot of shooty-type games at Not-E3 this year, and though it's easy to feel a little tired of all the gunplay, there is, admittedly, a lot of fun to be had in just turning off your brain and playing guns.
Especially when the guns in question also come with swords, like in Bright Memory: Infinite, an FPS-action mashup that combines hack-and-slash mechanics with FPS shooting. You can mix it up between shots, slashes, and even psychic powers to take out your enemies, who range from ancient Chinese mythological demons to futuristic soldiers.
Even better news — this game, originally released on PC in 2021, is not a Cloud Version, as the developer describes:
The Nintendo Switch version, which runs natively on hardware and not through the cloud, features multi-sampling of TAA anti-aliasing for a stylish presentation on the go, along with gyroscopic aiming support. Each console edition will include all the cosmetic DLC from the PC version with the base game.
According to Zeng, one of the developers from FYQD Studio, the team took "extra time to optimize the game", and it ended up feeling "like a miracle" that it runs on Switch, Xbox Series X, and PlayStation 5.
For now, we only have a release date window of "soon", but we'll keep you up-to-date as we know more.
Are you in the market for an FPS hack-and-slash? Have you already played Bright Memory: Infinite on PC? Let us know in the comments!