Out Now
Xbox & Bethesda Showcase LIVE: Starfield, Forza, Halo, and all the latest Xbox news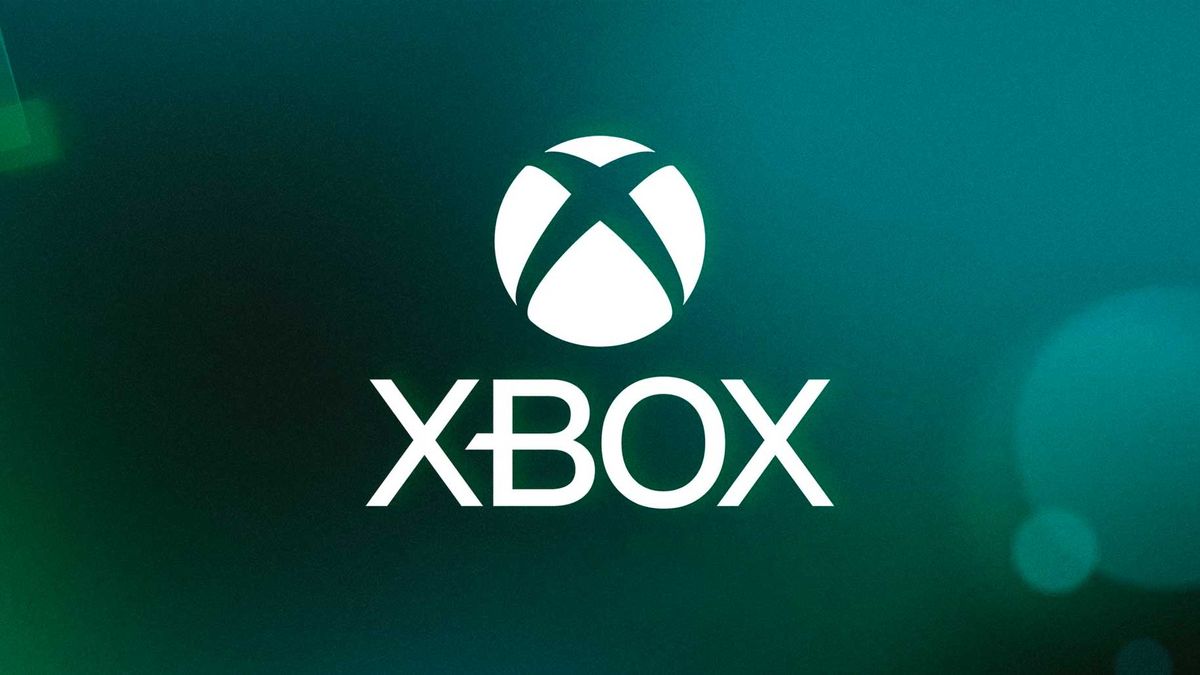 Refresh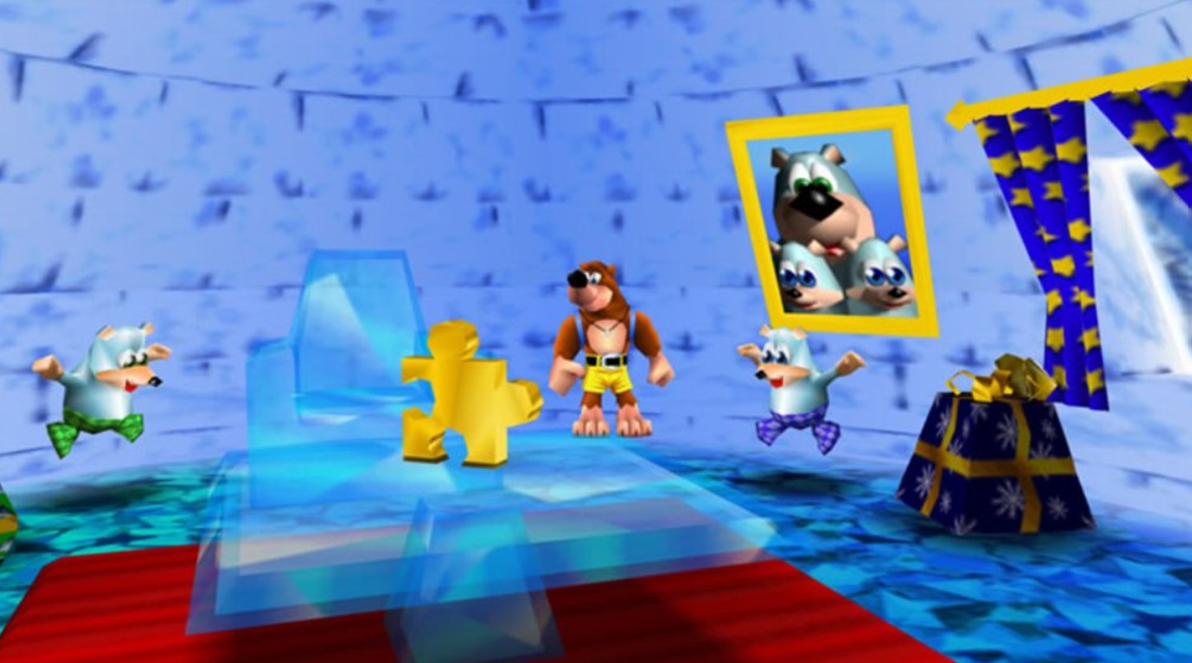 Could Banjo Kazooie make an appearance? 
Could we see Banjo Kazooie at the show? That's on the cards according to game developer and YouTuber ModernVintageGaming (also known as MVG). Speaking on Nate The Hate's podcast, MVG claimed in no uncertain terms that beloved platforming franchise Banjo Kazooie will be present at the show in some form. 
"Banjo will be at this show, and it will be announced. I have spoken to a lot of people, I'm not an insider, I'm a developer. But sometimes I hear things and I was at GDC earlier this year and there were some people talking about Banjo." MVG continued, "something is happening with Banjo, what I can't tell you is what that is." 
Microsoft is clearly intent on bringing Banjo back in some way, otherwise, I don't think they would have antagonized fans by including the bird and the bear in Smash Bros. Ultimate on the Nintendo Switch. Microsoft has not shied away from diving into their back catalog of IP, admitting that they want to do "something" with dormant fighting franchise Killer Instinct, while investing heavily in rebooting Age of Empires on the side too. 
I haven't heard anything about this particular rumor on my end, but that doesn't mean it isn't possible. I give this rumor 3 shrimps out of 5. 🍤🍤🍤 — Jez Corden
We're now less than 24 hours out from the Xbox & Bethesda Games Showcase, where Microsoft and its partners will spend an hour and a half discussing the future of Xbox. We're seeing various developers within Xbox Game Studios alluding to appearances during the event, with speculation rife on social media and online forums.
However, Microsoft's biggest announcements still remain under wraps, with no significant leaks circulating ahead of the show. While it might not stay that way, all eyes are shifting to the final broadcast. — Matt Brown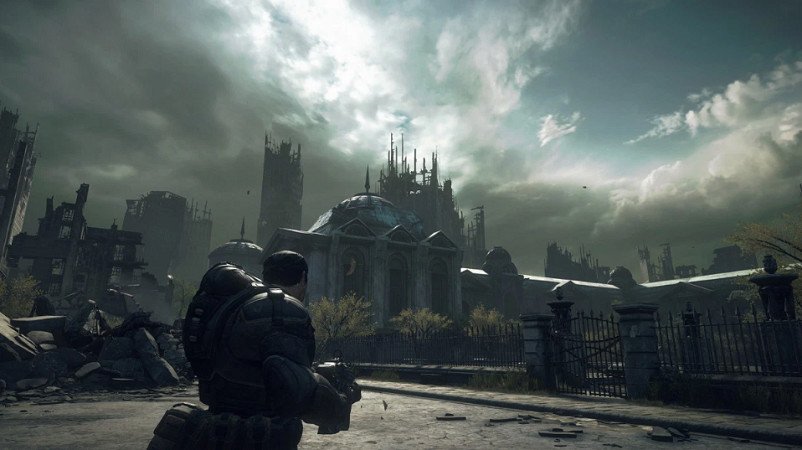 Gearing up for Xboxmas 
T'was the night before Xboxmas, and all through the house… nothing was stirring, not even an RGB mouse. 
It 'tis I, your affable Xbox editor over here at Windows Central, gearing up for a weekend of previews, news blowouts, and honest-to-goodness marketing. That's right, it's E3 season once again (don't call it E3, though), headlined by the big Xbox and Bethesda Showcase. 
For once, I actually know zero about what will be at the show, as I emphasized in Xbox & Bethesda preview predictions earlier this week. I know a few things that definitely won't be there though. You certainly shouldn't expect Fable or Perfect Dark to appear, as both titles are still deep in development and this show is expected to generally feature titles launching within the next fiscal year (the next 12 months essentially). There also won't be a so-called "Gears Collection" remastering the first few games, despite rumors to the contrary. I've been told by trusted sources that this project doesn't actually exist right now — but that doesn't mean it couldn't in the future. 
Another interesting tidbit that emerged this week was the possibility of a Minecraft RTS or strategy game. I've since linked it to a dormant codename I had here called Badger, which is a companion to Blackbird Interactive's codename Squirrel otherwise known as the doomed mobile project Minecraft Earth. It seems that Blackbird's experience with Minecraft Earth may have made them the perfect candidate to build a Minecraft strategy game, that will no doubt have mobile leanings perhaps akin to Clash of Clans or so, if one is to speculate. Could we see it at the showcase, though? It's possible, but I also think it's more likely a project like this might debut at a Minecon Live event instead. 
In any case, it's going to be a fun show, with a diverse range of games from studios both huge and small, with a heavy focus on Xbox Game Pass titles. Keep it locked to Windows Central as we continue to update our coverage across the coming days. — Jez Corden, Windows Central Senior Xbox Editor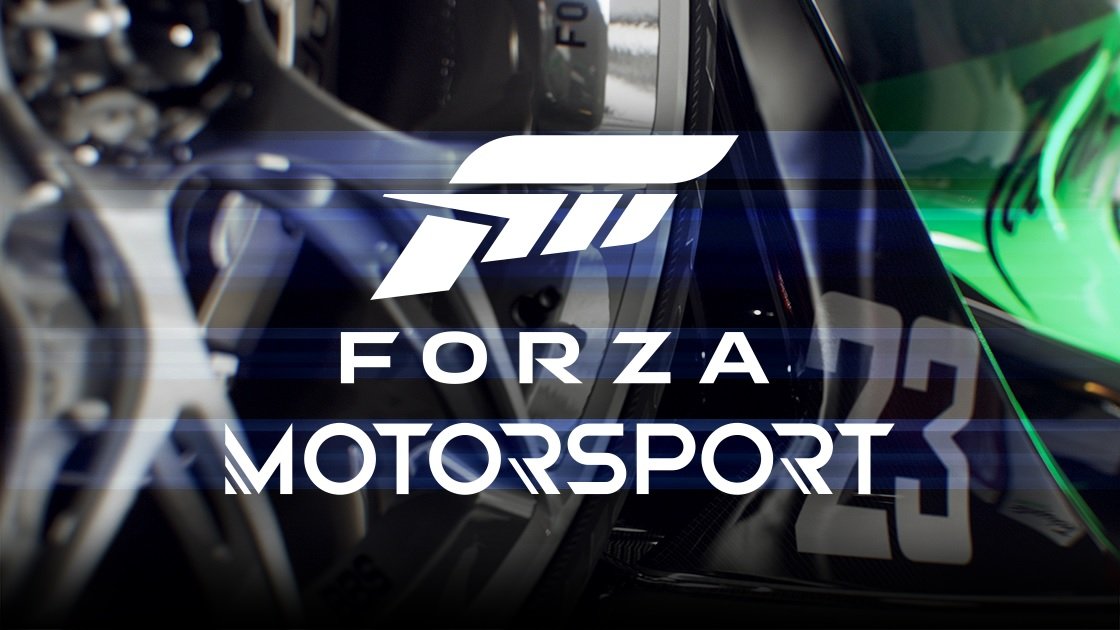 Forza Motorsport set to make a splash at Xbox & Bethesda event
It's well-known that Turn10 Studios and Xbox Game Studios are working on a Forza Motorsport reboot, which aims to rebuild the legendary racing franchise from the ground up on a brand-new ForzaTech engine. Unfortunately, nearly two years after its initial teaser reveal, we still don't know much about the enigmatic simulation racing game.
The road to the Xbox & Bethesda Games Showcase has been rife with conjecture and speculation, and one of the more prevalent rumors was that Forza Motorsport would finally make an appearance, possibly with a release date announcement. Nothing has been confirmed, but not only do I think it's probable that Turn10 Studios will take the stage during the event, I sincerely hope it does happen.
With Xbox committing to at least five new games from Xbox Game Studios and Bethesda in the next 12 months, and the Forza Motorsport reboot supposedly being in development since 2017, everything is lining up for the reimagined racer to strengthen the currently-weak Xbox first-party games lineup in the near future. Considering the delay of Starfield and Redfall into 2023, I'd like to think Forza Motorsport could actually release in late 2022, but it could also arrive at some point in 2023 — we just can't say for certain, right now.
When it arrives, Forza Motorsport is expected to take full advantage of current-gen technologies in Xbox Series X|S, as well as launching into Xbox and PC Game Pass, Xbox Cloud Gaming, and on PC from day one. We know that Forza Motorsport is being developed with the community in mind, with major improvements coming for simulation and driving elements, as well as online multiplayer. — Zachary Boddy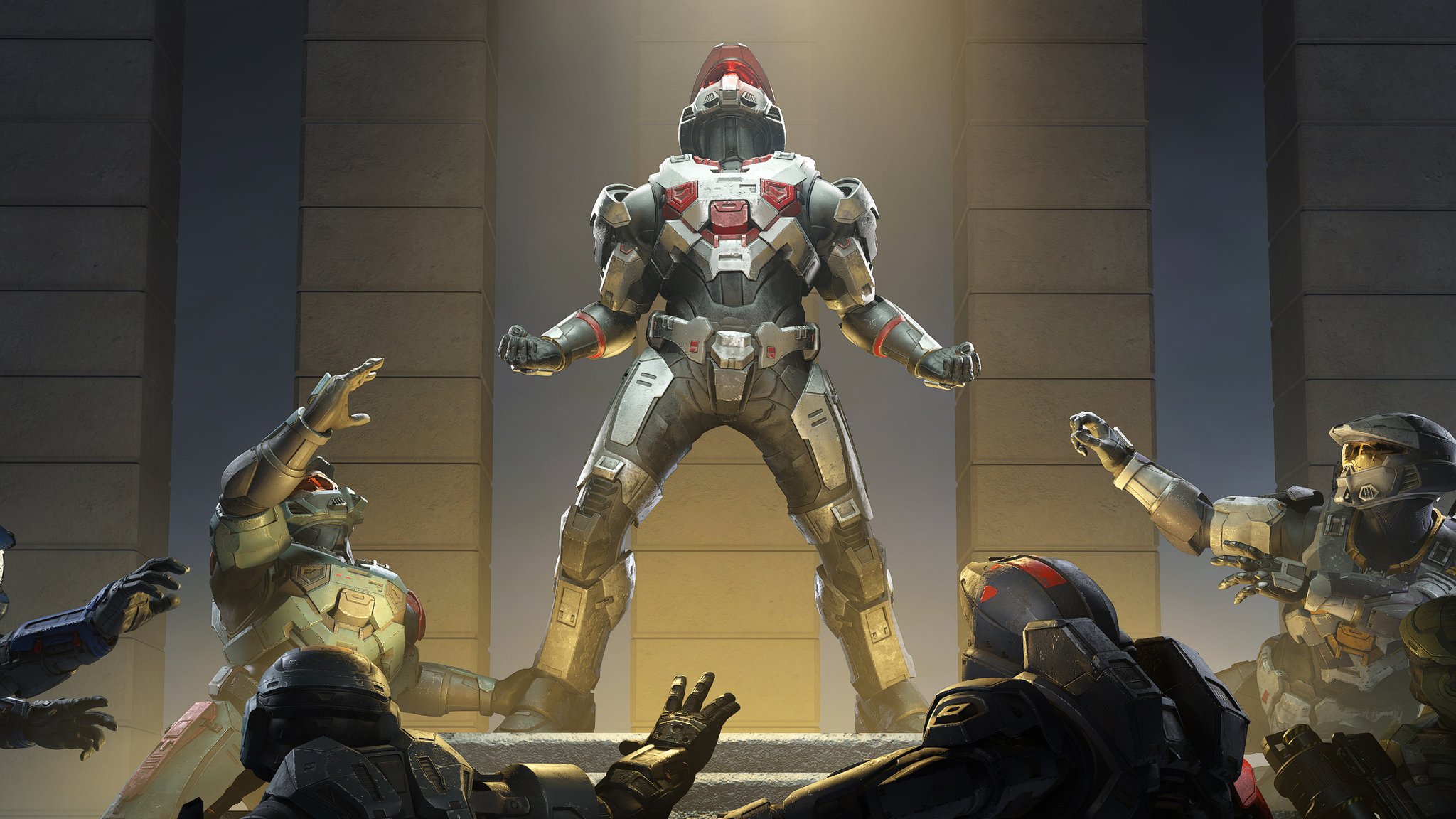 Is Microsoft ready to show off Halo Infinite's battle royale mode?
It's now been over six months since the launch of Halo Infinite, with hopes the title could make an appearance at the Xbox & Bethesda Games Showcase this weekend. Halo Infinite developer 343 Industries continues work on the live service for its free-to-play multiplayer, with Season 2 currently underway and co-op campaign support set to enter testing this July.
343 Industries has also teamed up with Certain Affinity on future Halo Infinite content, which we understand to be a new battle royale-inspired multiplayer experience, with a Halo twist. First detailed in a report from Senior Xbox Editor Jez Corden in January, the mode is in development under the codename Tatanka, taking on behemoths like Fortnite and Call of Duty: Warzone.
It's currently thought that Tatanka could be targeting Season 4, recently delayed to early 2023, following changes to the Halo Infinite roadmap. While 343 Industries likely won't announce new games this week, a previous teaser implies it could have something to show at the extended June 14 broadcast. — Matt Brown
Morning! We're just getting started with our second day of coverage around this weekend's Xbox & Bethesda Games Showcase. I'm logging on earlier than the rest of the team from London, getting caught up on the latest overnight developments, ahead of what could be a busy day leading up to tomorrow's big show.
We recently learned the Xbox & Bethesda Games Showcase will run for around 95 minutes, suggesting the duo has a packed event in the works. While the June 12 broadcast will host the heavy hitters, don't forget Microsoft has a second event with 90 extra minutes to follow on June 14.
We're also seeing some alleged "leaks" for the Xbox event circulating online this morning, mostly entirely fake. However, if you're wanting to go in blind this weekend, we recommend going offline ASAP. We'll continue to bring the latest, as it happens. — Matt Brown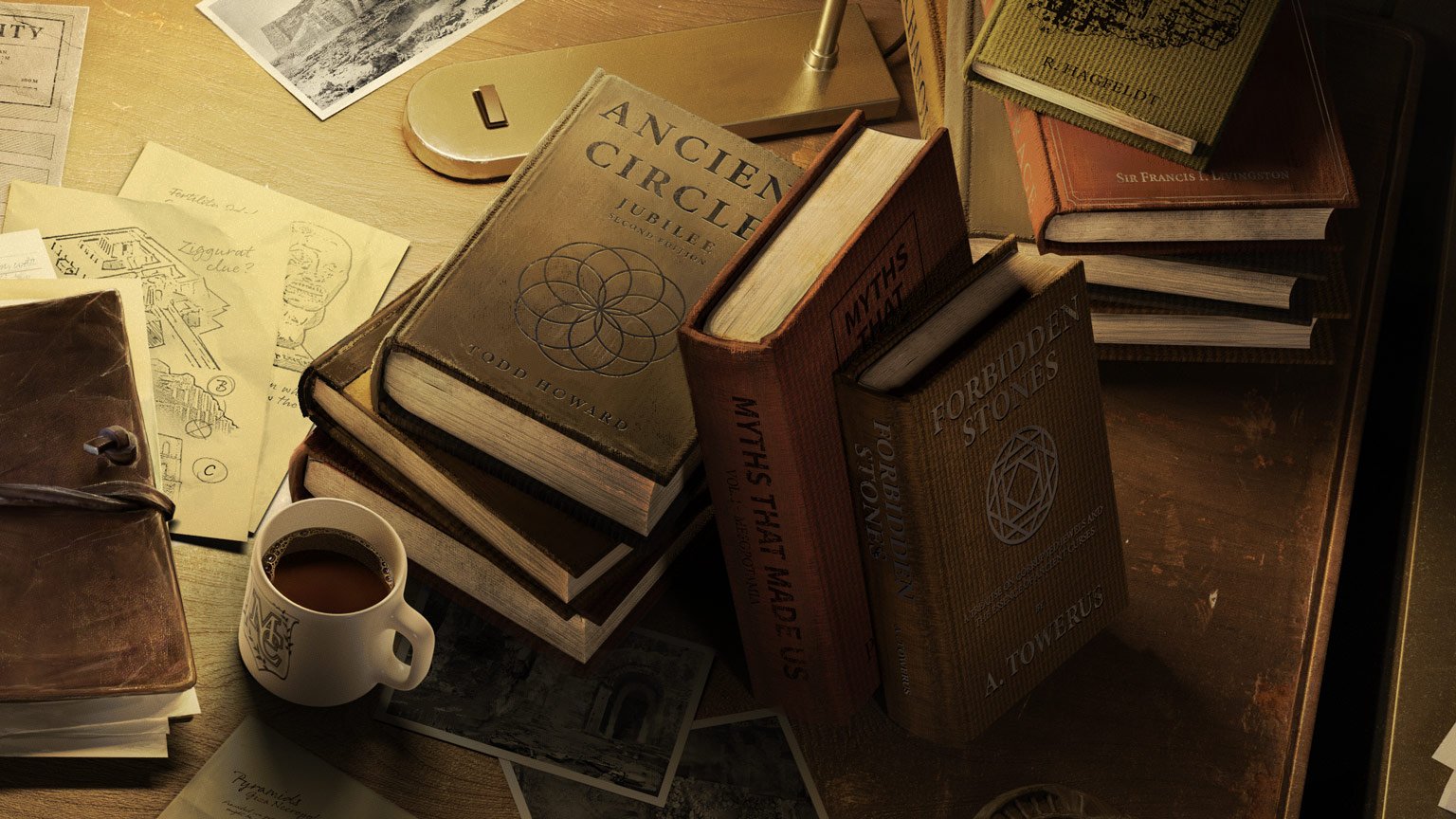 Indiana Jones might be returning for the Xbox Showcase
While it's unclear which Microsoft-owned studios have a spot during Sunday's showcase, MachineGames, best known for its work on Wolfenstein games, could be among those featured. MachineGames has now commented on the upcoming Xbox & Bethesda Games Showcase, fuelling speculation of an appearance during the show. "We are so excited for Sundays [sic] showcase," the developer stated via LinkedIn. "Hope you all are ready for it!"
MachineGames joined Xbox as a part of its Bethesda acquisition, with work underway on a licensed Indiana Jones game with Lucasfilm. The show could provide an update on the project following its 2021 reveal, if set to coincide with the next Indiana Jones movie scheduled for next June. It's also speculated that a third installment in the modern Wolfenstein series could be in the pipeline, following the 2017 release of Wolfenstein II: The New Colossus. — Matt Brown

The Xbox & Bethesda Showcase will run for 95 minutes, says Microsoft
Those who have been speculating the length of the Xbox & Bethesda Games Showcase need wonder no more. The Xbox & Bethesda Games Showcase will run for approximately 95 minutes, according to a new Twitter post from Xbox's GM of marketing, Aaron Greenberg. That's just over an hour and a half of non-stop announcements and trailers for upcoming Xbox games.
While we now have a runtime, we're still left guessing which games will make an appearance this Sunday. Don't forget that Microsoft is hosting an extended showcase on June 14, around 90 minutes in length, which is expected to provide a deeper dive into some of the games shown during the main event. — Zachary Boddy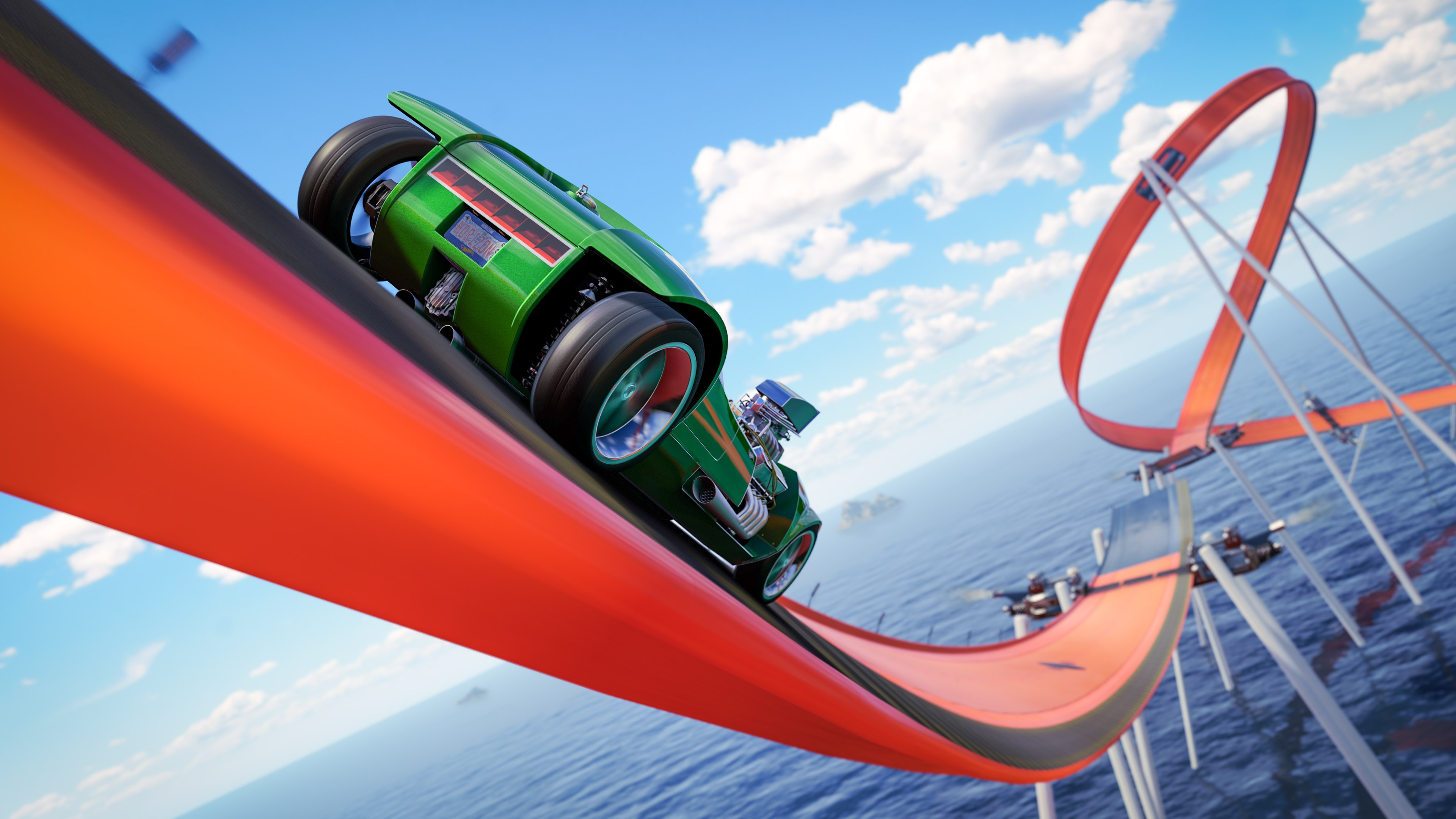 Forza Horizon 5 Hot Wheels DLC leaks ahead of reveal
A few weeks ago, I discussed what Playground Games may be planning for the first Forza Horizon 5 DLC expansion. Now, just days ahead of the Xbox & Bethesda Games Showcase, a premature update to the game's Steam listing has leaked a Hot Wheels-themed Forza Horizon 5 expansion.
While Microsoft was quick to remove the promotion assets, you can't erase them from the internet. It appears Playground Games is partnering with the Mattel brand once again on a Hot Wheels crossover, harkening back to the days of Forza Horizon 3.
Nothing has been officially confirmed yet, but it seems likely that Forza Horizon 5 will make an appearance during the Xbox & Bethesda Games Showcase to unveil the new DLC. We can also expect more details about what's included and when the expansion will be available. — Zachary Boddy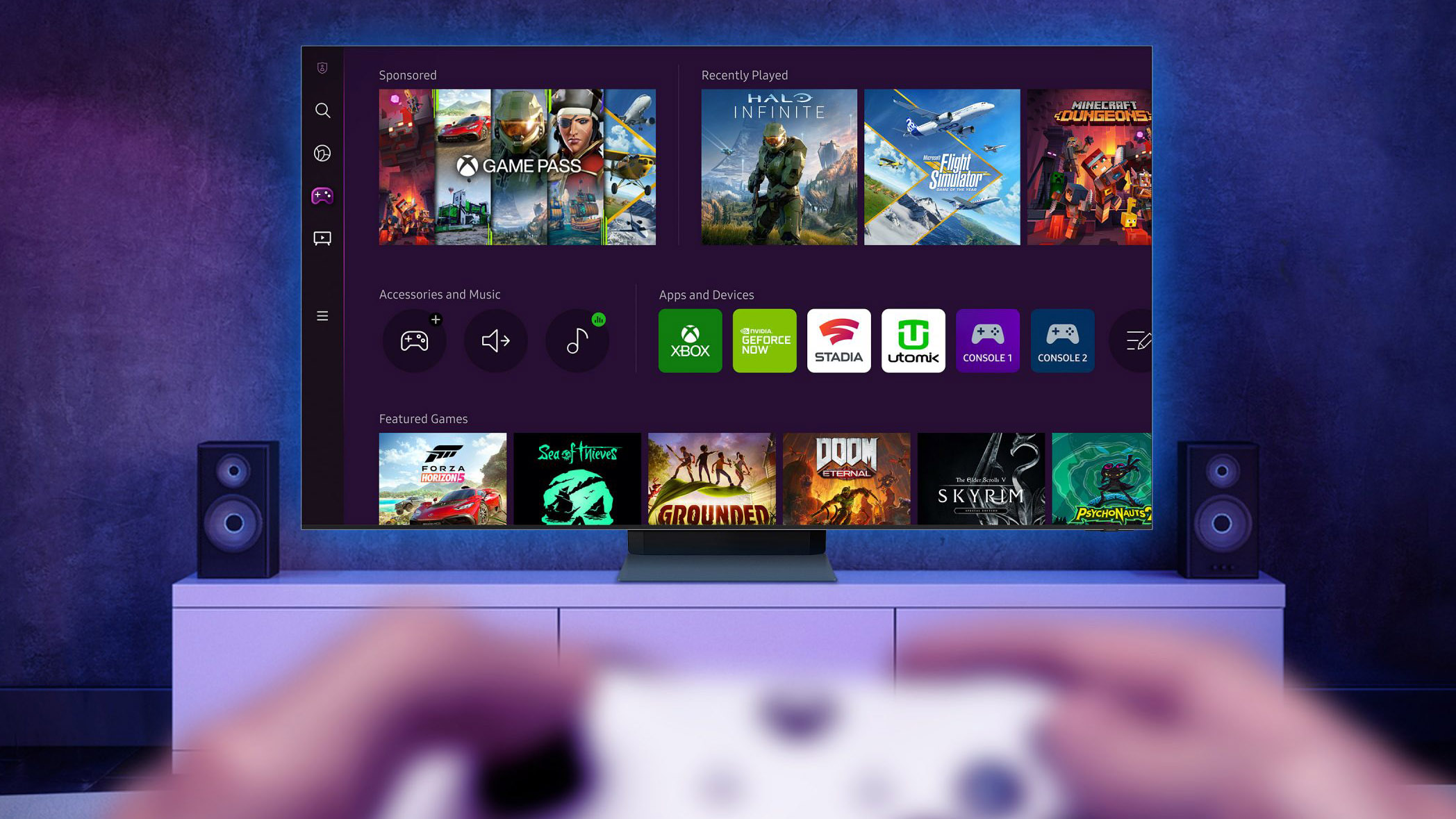 Xbox Cloud Gaming TV app launches on Samsung TVs this month
Xbox Cloud Gaming continues to expand at a steady pace, with mobiles, PCs, and Xbox consoles now hooked into Microsoft's streaming platform. TVs are the latest joining its growing cloud empire, thanks to a new Xbox TV app headed to Samsung's 2022 TV range from June 30. Microsoft has also confirmed plans to launch a streaming-only Xbox device further down the line, internally dubbed Xbox "Keystone," posing a more affordable entry point into the Xbox ecosystem.
Microsoft continues to push Xbox Cloud Gaming as its next major innovation, streaming Xbox games over the internet with low latency, in tandem with its Xbox Game Pass subscription service. These now fall under "Xbox Everywhere," an umbrella term for its up-and-coming ecosystem, breaking away from traditional console hardware.
Xbox Cloud Gaming will likely play a pivotal role during the Xbox & Bethesda Games Showcase, helping its future games catalog reach the widest possible audience. Expect Xbox Cloud Gaming to make frequent appearances this weekend, alongside its latest Xbox Series X|S consoles. — Matt Brown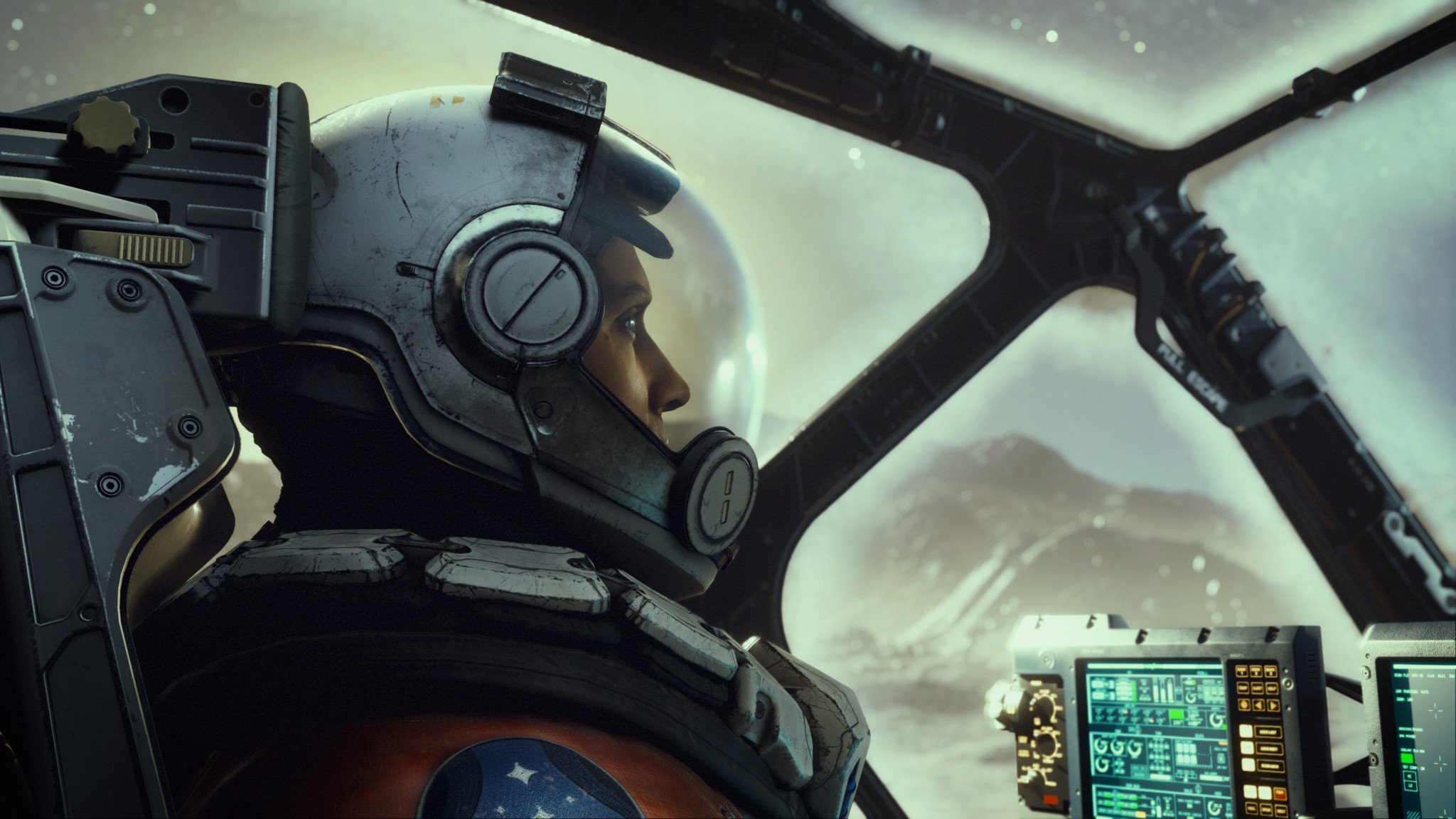 Xbox to 'meet or exceed' 5 new games in the next 12 months
Microsoft is heading into the Xbox & Bethesda Games Showcase this weekend after committing to at least five new games over the next 12 months. In a statement to press ahead of the Sunday broadcast, the company stated it plans to "meet or exceed" the number of new games released in its last fiscal year. That implies Xbox and Bethesda will deliver five or more projects before June 2023.
The announcement suggests we could see more hard release dates during Microsoft's June 12 conference, including titles planned for later this year. Following delays to Starfield and Redfall, Redmond has found itself with a hole in its content calendar for the remainder of 2022. Forza Motorsport could help fill the gap, and we're expecting to learn more about other titles to come in the near future. — Matt Brown
Greetings! It's an incredibly exhilarating time of year for Xbox and PC gamers, with the much-hyped Xbox & Bethesda Games Showcase right around the corner. I'll be updating this space with all the latest announcements and reveals as we get them, and I may share some of my own thoughts, as well.
I lead much of the coverage for Minecraft, Forza Horizon, and Forza Motorsport here at Windows Central, but I'm also a fan of all things "video games," and especially of Xbox. I'm excited to see what's in store in the coming weeks. — Zachary Boddy, Windows Central Gaming News Writer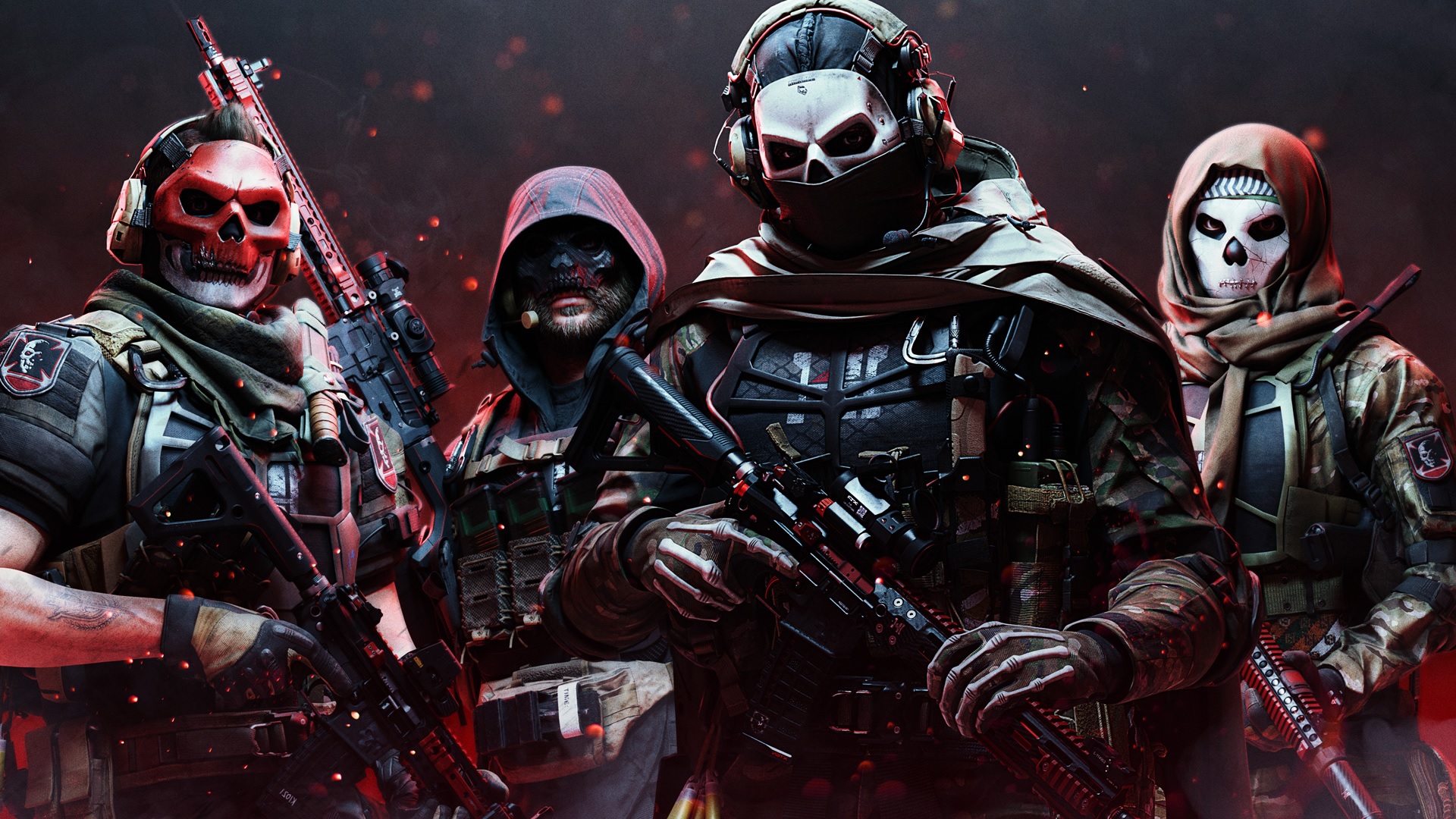 Summer Game Fest brought Xbox Game Pass announcements
In case you missed it, Summer Game Fest, the inaugural gaming event of the not-E3-but-still-sorta-E3 season, recently brought a handful of new gaming announcements ahead of the Xbox & Bethesda showcase. You can catch up on all the Summer Game Fest announcements in our full event round-up.
Highlights of the event for Xbox owners included the first gameplay demos for Call of Duty: Modern Warfare II and The Callisto Protocol, plus a new trailer for Marvel's Midnight Suns. Xbox Game Pass also received several new day-one additions, including Teenage Mutant Ninja Turtles: Shredder's Revenge on June 16, and Routine, an upcoming sci-fi horror game with a score from DOOM's Mick Gordon.
Microsoft's limited showing also suggests it's holding back those heavy hitters, only raising expectations for the June 12 showcase. — Matt Brown
Welcome everyone — and thanks for joining us! It's that time of the year again, and we're just two days from the Xbox & Bethesda Games Showcase.
We're expecting big reveals from Xbox Game Studios and Bethesda Softworks this weekend, including much-anticipated updates on upcoming projects like Starfield, Forza Motorsport, and Redfall, plus a handful of surprises. If you're an Xbox fan, you don't want to miss this. 
We're just getting started on our live coverage for the weekend. This Friday we'll be discussing the breaking news so far, with exclusive insight into what's to come from Microsoft over the coming days. You can expect regular updates to follow before things get crazy on the day. — Matt Brown, Windows Central Senior Games Editor