This Week
Biggest Video Game News Of The Week (June 4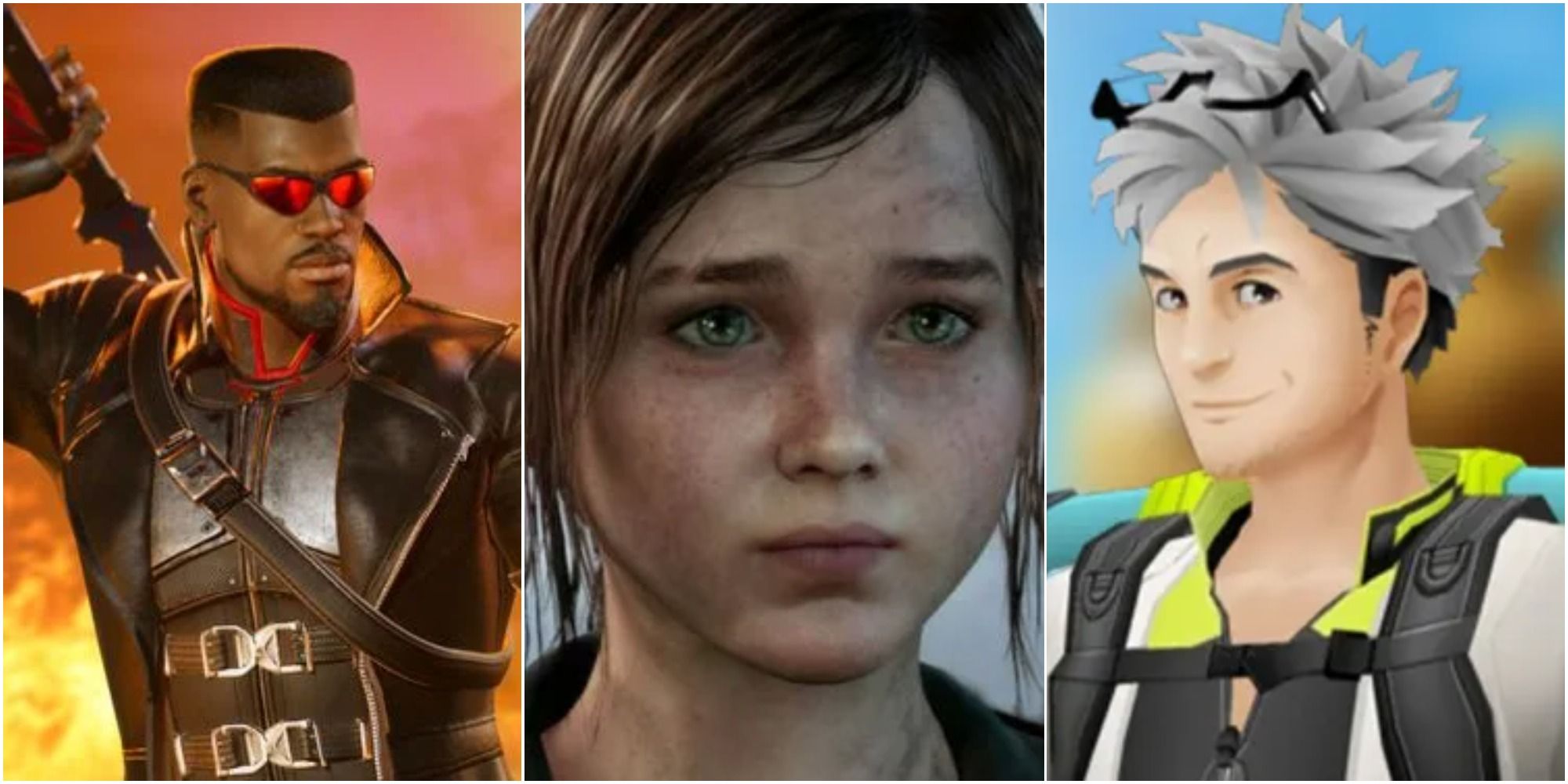 We are very much in the middle of reveal season in the video game world, which means there was plenty to dissect and quite a bit to get excited about over the course of the past seven days. And yes, even though there was a designated evening on which most of that news was supposed to break, Summer Game Fest, some of it leaked ahead of time, because of course it did. Most notably we got some expected but still pretty big news regarding The Last Of Us, which is where we'll begin this week.
RELATED: Summer Game Fest Convinced Me More Than Ever We Don't Need A The Last Of Us Remake
The Last Of Us Remake
With just hours left to go until it was officially revealed at Summer Game Fest, PlayStation accidentally broke the news that The Last Of Us is getting a PS5 remake. It had been rumoured for a while, and right as Naughty Dog was at the no-leak finish line, the project made it out into the world, trailer and all. The news was still deemed big enough to close Summer Game Fest, and it also came with some other TLOU news. A look at some concept art for the series' upcoming multiplayer spinoff, and the reveal that Joel and Ellie's voice actors will have roles in the HBO adaptation.
Fortnite's New Season
The second season of Fortnite's third chapter came to a close last weekend with a suitably massive end-of-season event. Season three was then ushered in a few hours later and the whole thing is just one big party, suitably labelled "Vibin'". An odd time to introduce Darth Vader to the mix, who famously isn't really known for being a party animal. Vader is joined by Indiana Jones and another version of Spider-Man. Spider-Man Zero, which is a version of the web-slinger designed specifically for Fortnite, can currently only be unlocked by redeeming a code from the new Fortnite x Marvel comic book.
Pokemon Go Fest Did Not Go To Plan
Pokemon Go marked its sixth anniversary with another Go Fest. This is supposed to be the biggest weekend in the game's year – which is saying, something because there are a few of them. Unfortunately, a lot of the players who dedicated their weekend to catching Pokemon were left pretty disappointed come Monday morning. The biggest complaint was the severe lack of shiny Pokemon. The rate at which shinies spawn is supposed to be significantly increased for Go Fest, but it did not feel like that was the case. Couple that with the ticket price being almost three times the amount it was last year and suffice to say, Go Fest left a sour taste in a lot of trainers' mouths this year.
Xbox Game Pass Is Coming To Smart TVs
June 2022 might be a month that is forever remembered for the rollout of PlayStation's new PS Plus, but Xbox's quest to make Game Pass accessible to as many people as possible continues. Starting from June 30, 2022, players across 27 countries won't even need an Xbox console to play a number of Game Pass games on their TVs. As promised, Xbox will make more than 100 games playable through the Xbox TV app on the latest Samsung Smart TVs to Game Pass subscribers. You'll even be able to play Fortnite without a subscription. All you'll need is a controller, and it doesn't even need to be an Xbox model.
Spider-Man, Venom, And Scarlet Witch In Midnight Suns
The Last Of Us might have been the main event of Summer Game Fest, but plenty of other great looking games got a lot of screen time too. Marvel's Midnight Suns, which was technically supposed to be here by now, got a big reveal of its own. Spider-Man, Venom, and Scarlet Witch will be a part of what is already a pretty big and wide-reaching roster. Spidey will even be voiced by the same actor who voices the character in Insomniac's Spider-Man games, which is pretty neat.
Sonic Frontiers Makes A Little More Sense
The Sonic Frontiers updates continue to come at us thick and fast, and Sonic fans remain split on whether it actually looks like a good game or not. There was a pretty uneventful Sonic Central this week, and while there weren't any huge takeaways, it did show off a little more of the game and also revealed an animated short will arrive before the game to explain its story. On top of that, we also learned the game will include a skill tree and its stages will be linear. That hasn't stopped some people from disliking it to such a degree that they're calling for Sega to delay its launch, even though a release date hasn't been announced yet.
NEXT: Demon Slayer: The Hinokami Chronicles Interview – Zack Aguilar and Abby Trott On Bringing The Main Characters To Life