Top Rated
Every Nintendo Switch Online N64 Game Ranked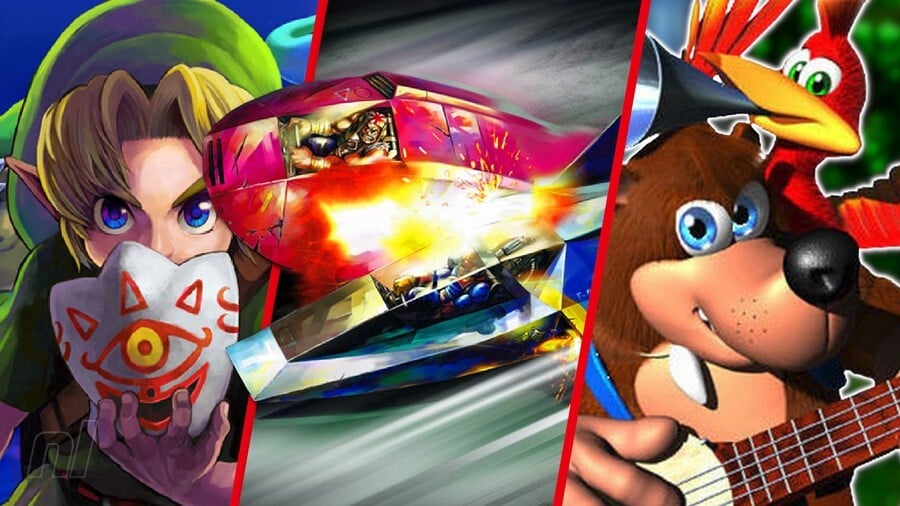 Kirby 64 has finally arrived on the Nintendo Switch Online Expansion Pack, so it's the perfect time to revisit this dynamic, real-time ranking of every announced game for the service and add (or maybe even reevaluate) your User Ratings for every one you've played. Enjoy!
---
The library of N64 games available with the 'Expansion Pack' for the Nintendo Switch Online subscription service boasts some of the system's heaviest hitters and it's a good first pass at getting a varied catalogue of quality 64-bit games in the hands of Switch owners.
But which of the N64 games coming the Nintendo Switch Online are the very best? Well, we can answer that question with the help of Nintendo Life readers who have rated the titles on our Games Database.
The following list is compiled using the User Ratings (out of 10) given to each N64 game scheduled to arrive on Switch in the West. It should be noted that this ranking is not set in stone and will automatically fluctuate over time depending on assigned User Ratings (and new additions to the NSO library, of course).
Think a game below deserves to be higher up on the list? Simply click on the 'star' button and score it yourself — your personal rating could boost its placement in the overall ranking.
So, sit back and enjoy the best N64 games coming to Nintendo Switch soon…